Warrior Princess starts roaring…
Hello everyone.
My name is Lina.
My warrior name is Loving Lion.
I deserve a standing ovation!
With my hands and arms outstretched proudly to receive the applause of beautiful vibrant energy and all the people honoring me for who I am, tears start welling in my heart. Tsk.
My throat was crusty and dry. The courage was no better. It's kinda playing hide and seek with me when I need to address the nation.
Past few days, I was out of sorts. Reminiscing my past rendezvous this year from Europe to US and then Japan, Korea and lastly Malaysia for the Millionaire-T.Harv Eker's Signature program: The Enlightened Warrior Training Camp. (EWTC).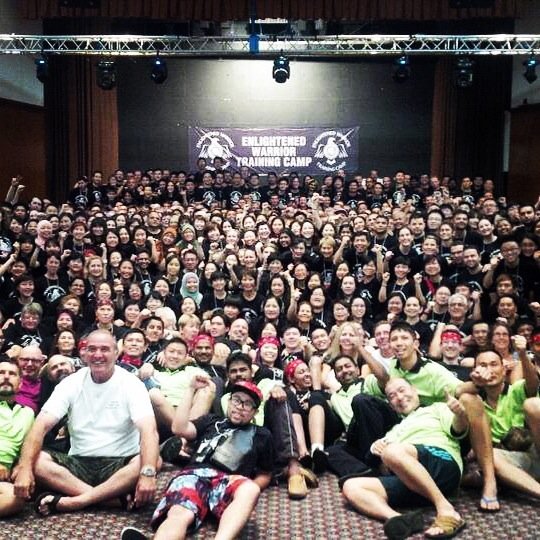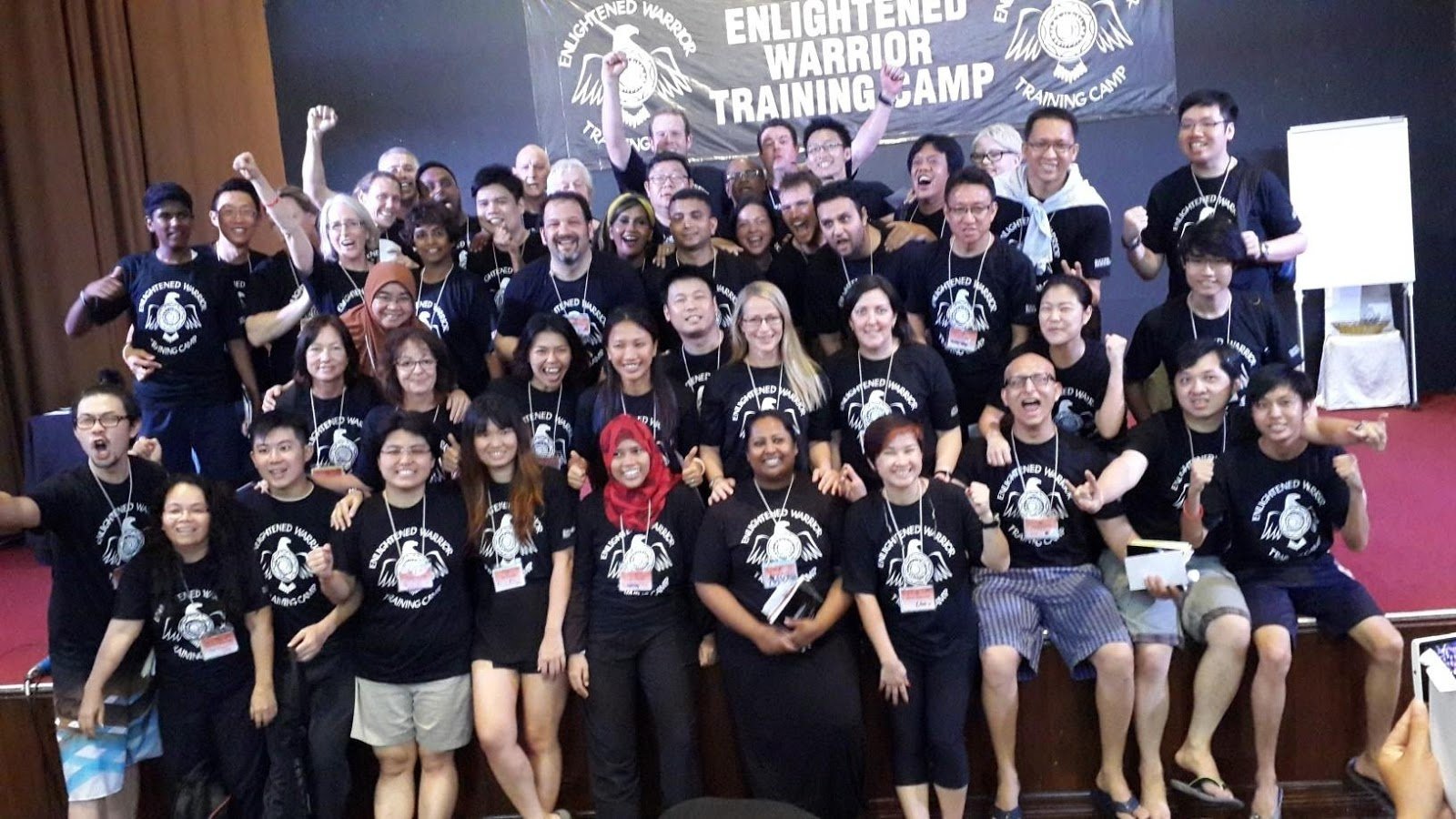 Upon returning home (from Korea) to pack my bag for this program, I forgot one crucial thing: To renew my passport. GASP!
I took that for granted. I thought that since I can travel thru Japan and Korea that means my passport has more than 6 months before it's expiry date.
Boy, was I wrong. The day I was supposed to fly to KL, I was stopped at the counter.
"I'm sorry Miss , it's an international regulation that your passport expiry date has to be more than 6 months in order for you to fly."
"But it's only 2 days less. And I'm going there for only five days. Malaysia is right beside Singapore, for sure I will be back as promised. I'm just going there for a program."-I did my best to create excuses but I know it's futile.
So what should I do next?
It's 5am in the morning and I need to be at Perak area before 6.30pm.
It's no biggie. I can do this! I looked at my petite 8kg bag and started to think of plan B.
Most of my "crew" friends did not know I will attend this program as a participant. Neither did I.
I never thought I could make it back from Korea and registered last minute for this program but I knew this year that I'm gonna be an official "warrior". And normally, I manifest what I desire.
I wasn't called a Warrior Princess for nothing. My words are my commitments. And I promise to give myself this gift of Warrior Program the first time I set my foot in Millionaire Mind Intensive seminar.
And it just so happened that my birthday is right around the corner.
My mind wandered back-Do you think the airline staff will let me fly if I tell them it's my birthday, soon?
Nah…
Anyway, I took the land route and prayed profusely that I was not stopped by the immigration.
Alhamdulillah. Thankfully, it went smoothly. The bus system in JB was not as enthusiastically early as me. And so I waited for hours for the first bus to Perak. The woman calmly told me that I should not worry. By 7 hours later, I should reach my destination.
That was hours ago, I sat beside the driver whispering to him, when will I reach that warrior camp? He said no matter what speed he is rushing, I will reach there about 7.30pm. Sigh.
And somehow, I surrendered and enjoy the view. The big hearted driver not only stops at many unplanned stops, he also stop for everyone wherever they want to stop.
Oh well, no use complaining. Might as well enjoy the ride. Furthermore, it's good to see the scenery in Perak with many beautiful mountains decorating my journey.
I reached the bus stand at 7.30pm. No taxi was in sight. The place looked empty. Oh no! I thought, who's gonna drive me down? Should I walk?
Soon enough an illegal taxi driver approached me. I wanted to haggle prices with him but later, I understood why the price is exorbitantly higher than my 10hour ride bus trip.(If I took the plane, I might have reached Turkey?)
The drive down to the actual camp site was so remote and isolated that I pity the driver driving back. He said normally he has a partner to drive up and down this lane.
Anyway, I made it!
I rushed to the campsite and settled down. Lucky me, I did not missed anything crucial.
The big START day is tomorrow! Woohoo!
Fast forward…five days later…
I am so thankful that I did this program. The last time I did such program was Outward Bound. But this program was nothing like that.
Not only it challenged my everything, I was so tired from my world travels that I put on my protective mode. But in spite of that, the challenges in the program tore my defenses and peel me by layers and then dunk me into the most fearsome events I can never imagined.
I thought I died everyday and was reborn. The onion layers were peeled in super fast mode that I thought I was naked and bare with just my artificial beliefs.
Anyhow….
Black and blue
I'm in gratitude.
I learnt lots
From women n dudes.

I'm a changed person.
But not totally different.
I was just given myself back to me.
Oh well, the lion needs to roar…
With much love and affection…
But before that, I need to…
Beautiful experiences with amazing people of the world….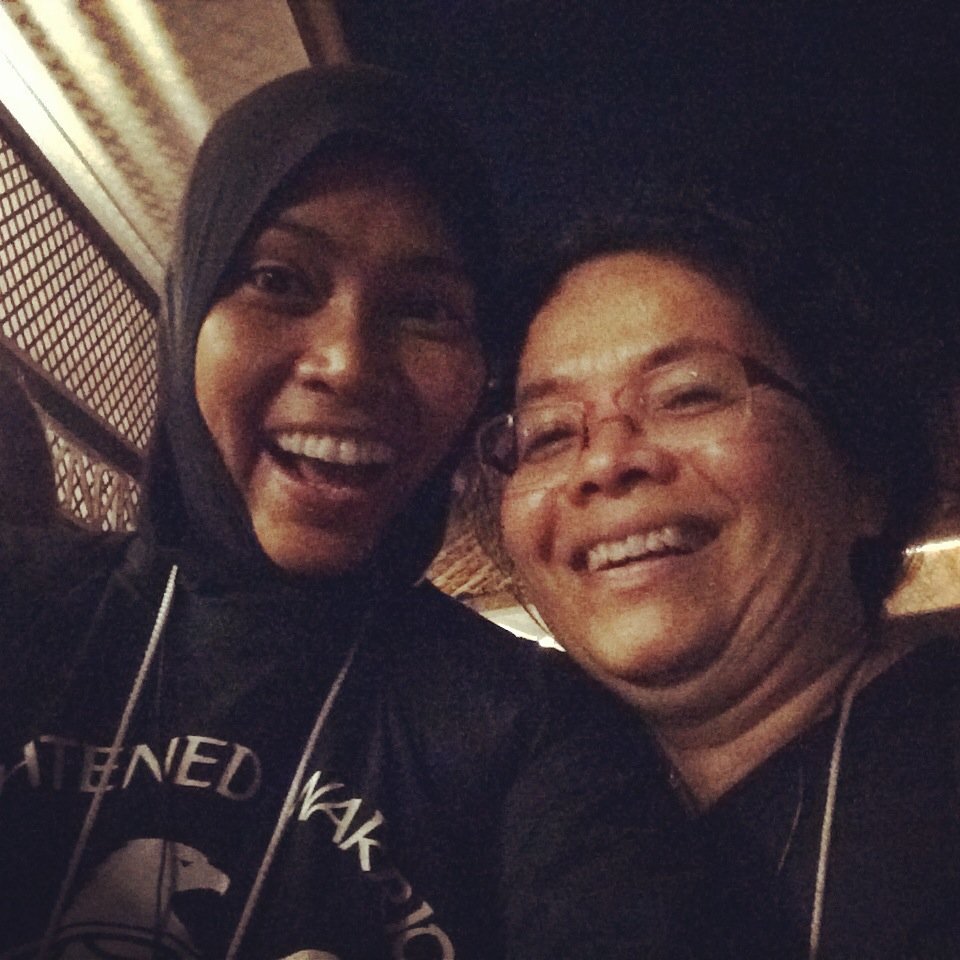 Vivann, my roomie, an amazing trainer/speaker and coach from Cambodia, a beautiful mother who went thru many challenges and inspires the people around her with her endless vibrant energy and love.
Melia, a millionaire, prominent figure in Malaysia who looked much younger than her age,is an amazing women who went against all odds to look into the eye of the fear. I know, because I was there with her . Such inspiration!
Or course, warriors always need warriors feast!!
Thanks Hanif and my Malaysian buddies for bringing me to
yet another discovery of the tummy in Perak.
Amazing kampung food. BURP!
(Visited 124 times, 1 visits today)