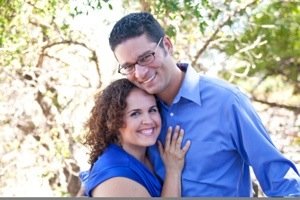 Dear Dr Lara and Johnny Fernandez,
It's been my honour and great pleasure to be with you in this soulmate love journey.
Never knew or expect what's gonna unfold as I enter into this world of soulmate love with y'all.
Eversince I said YES to your course, there have been many miracles and breakthroughs happening for me. Unexpectedly happening and continue to happen. It's like magical unfoldment. I embrace them all.
Your course is simple yet it goes very deep. You both are really sincere in wanting all of us to succeed in our soulmate love journey.
I am thankful for everything revealed thruout the course. We cried, laughed, hugged, listened, supported and work together to remove all resistances to soulmate love and empower each other to embrace the power within ourselves.
I really heart your wonderful work from the hearts and I cherish your personal involvement in each of our own growth.
I saw the glow of soulmate love from both of you and that inspires me to unite with my soulmate.
Thank you Dr Lara and Johnny.
Mere words cannot express my fully intended gratitude but the Almighty knows what impact you both have made in my life and may you and your loved ones be blessed with abundance of love, health, wealth, peace, bliss and happyness.
My love and prayers are with you both, always.
Love,hugs and kisses,
Lina Masrina.
P.s: Lara, thank you for listening and rejoicing with me – my wedding and honeymoon plans. You asked for a postcard, I wanted more. I hope you, Johnny and Isabel will be there with me…. Together with my gorgeous love warriors. InsyaAllah. God bless.
Dear fans, if you are interested in their mind-blowing, heart-opening courses:
http://lifelaunchtraining.com/media/

The journey of a love warrior continues…
I'm happy.
(Visited 10 times, 1 visits today)