This is a crazy year, pardon me if my dates are all mixed up. It feels like I did not even rest for a moment rather than zooming from one continent to another.
I was flying in to Kuala Lumpur with MAS (say what?) . My friends were saying- Aren't you scared? I think that airline is jinxed. I was like, whatever. I don't really care. I mean , if it's your time to go, then so be it. Furthermore, everyone deserves a second chance.
Anyway was on the way to meet one of the top International Halal organization of the world with my knee-high boots and all . I felt great after USA retreat and course. The MD is not only beautiful (inside and out), we both share similar views of life. I'm so glad, I met her. I was beginning to fear that I'm not able to adjust after going thru a series of serious inner work. I felt like I was "cleansed" inside and out.
And aside from Dr. Lara and Johnny Fernandez's course, Dr. Bradley Nelson (emotion code) really helps a lot in my transformation.
Anyway, after all the appointments, was supposed to head back home to Singapore and rest before Japan trip. Did not plan to stay or do anything else.
Last year, National Achievers Congress was one of the turning point for me.
I met many high Achievers in this event other than the speakers , the hardworking crew behind the scenes are awesome.
As mentioned in my tweet- do not underestimate these crews , most of them are successful people, financially free coaches, trainers, entrepreneurs, world travellers and celebrity like me (lol) .
Why we volunteer our time, energy whatever it takes to make the event successful? U gotta be one to understand more. The rewards are priceless. Besides being with the phenomenal world famous speakers like Sir Richard Branson , Les Brown , Gerry Roberts, Tom Hopkins, Andy Harrington, Andrew Matthews, Nick Vujicic etc… And seeing them in their off-stage personality, we learnt lots.
Anyway this year NAC is like a 1 year anniversary cos I met my likeminded partners here:
http://worldhalalquest.com/2013/05/whq-welcomes.html
A master was once a disaster. These people are all humans. They inspired me a lot. Sometimes, they are willing to share some life gems with you and that helps to shed some light in my own life. Gerry Robert is one of them. I didn't even know who he was at that time. But we laughed at each other's food cravings and life stories. Les Brown hugged me even before I open my mouth to say hi. Robert Riopel too hugged me and make me cry when he advised me on life gems many times. All these people are authentic and really wanna make a difference in everybody's lives.
So, I was rushing but somehow was "kidnapped" by my awesome KL crew mates and brought to crew at Resort World Sentosa in my overnight dress, coat and knee high boots. Everyone thought, I was the speaker. Lol.
I have not rested enough after my USA trip but somehow I pulled thru. Seeing the crew again whom are closely bond like family ignite the happyness and energy all over again.
I guess, there must be something that I need to learn from this great event. I thanked all crew and staff especially our leaders and management for everything. It was crazy but it's an awesome team work! I enjoyed every bit of it.
Thank you for having me. It has been my pleasure to be of service. (Although some might be horrified at my fierce outlook and great commitment in guarding the gold seats.Lol.)
Gonna sleep and rest fully. I think I lost few kilos in that great workout. Lol.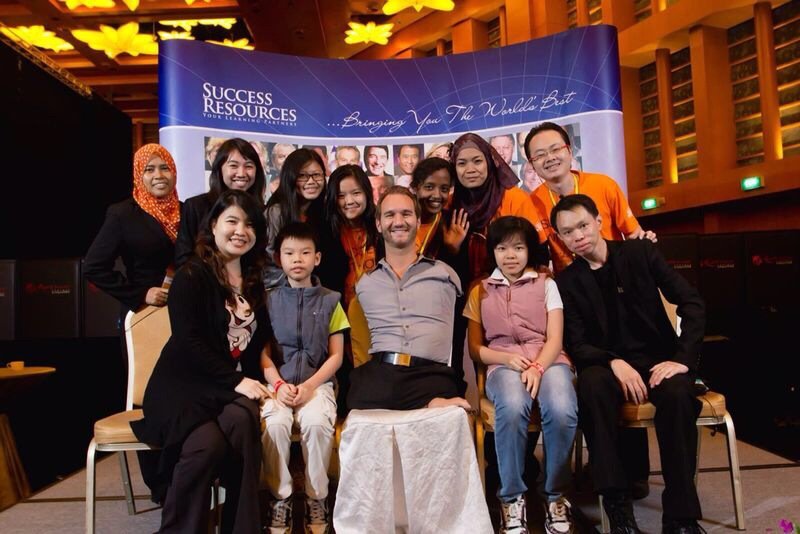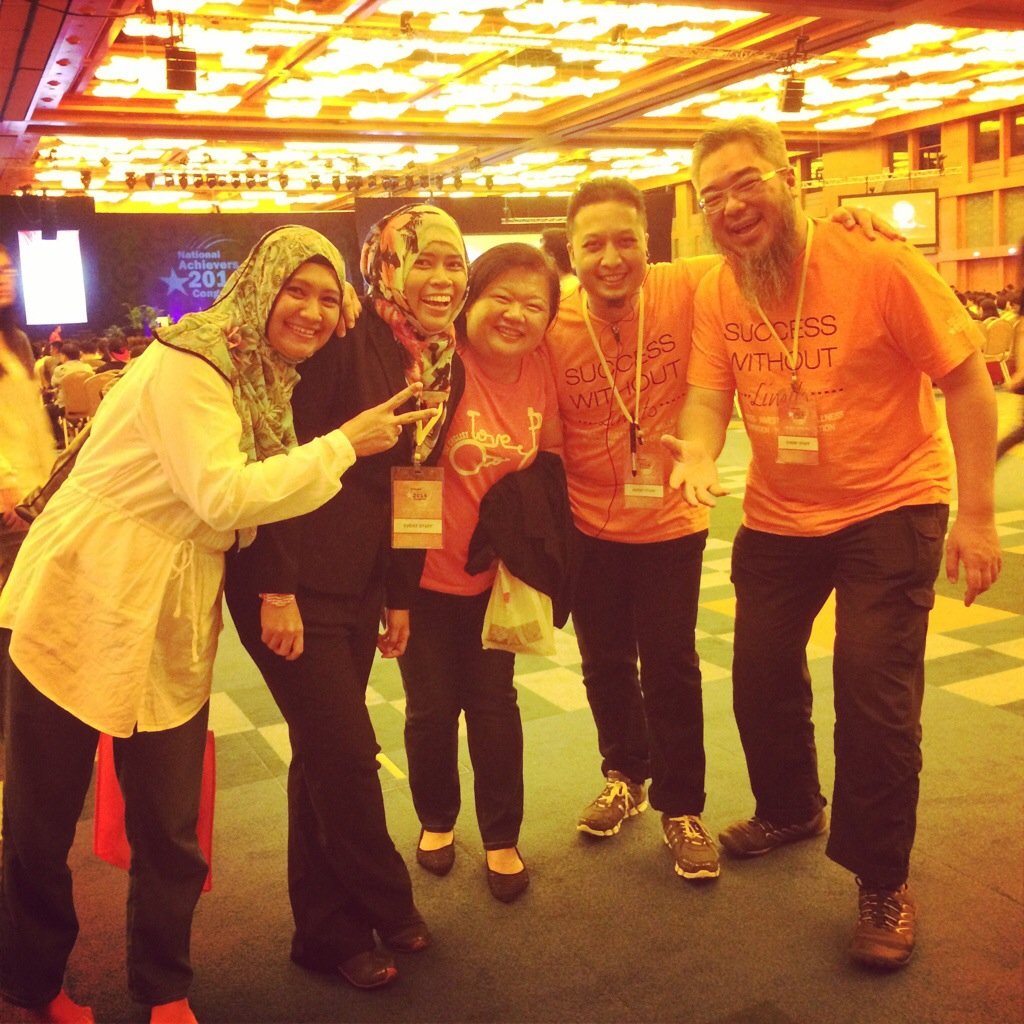 I'm thankful for this opportunity in spite of last minute changes and abrupt body activity.
Furthermore, Success Resources team felt like coming back to family.
Lina Masrina crewing with the best for the world's best.
(Visited 7 times, 1 visits today)