The world is…
my playground.
I felt happy
running, hiding
searching for clues
to the wonderful
bountiful abundances.
Miracles hidden
found everywhere.
And then ..
something happens,
which surprisingly
fascinatingly
blows my mind.
I stood still.
Presence lingering
….in the wind.
For a moment,
nothing else matters….
I seek solace
in simple beauty
in the everyday pace
in colourful haste
with such vigour
& rejuvenating taste.
Laid my eyes on you
as I rested
my weary head
upon your
broad shoulders.
Your beauty often
leave me speechless.
You dance flawlessly
in such amazing hues.
I listen…
to the melodious tune
in flow of such peace.
Tranquility that
I often miss.
My heart begins its
rhythmic singing
as it learns
in bliss.
I'm forever
your student.
Dear Mother Earth,
thank you for inviting,
…. me here.
It's an honour.
-Lina Masrina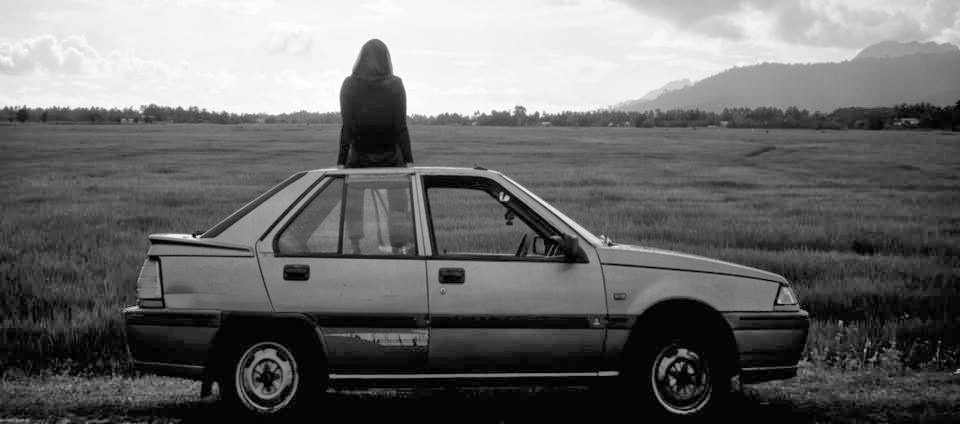 Photo: Courtesy of Bryan Yong Photography
I really admire the patience of photographers & their determination in capturing the true essence of the beauty in and around us. I was grumbling and tummy mumbling (or is it the other way round?) when I had to take some shots under his "meticulous" supervision:) Anyway, do check him out at his new site…


I'm on the road,again…

Well, what can I say, my work is my holiday. Work is fun and play fuse in one.

Thru out the crazy travels and spontaneous, pack and go…. it does wear me out and…sometimes, my world of crazy words & imagination just decide to relax and enjoy the ride.

Life goes on beautifully…
and do not forget to fill me in on your beautiful heartfelt comments and motivational words…about your experiences, life and this blog….thru snail mail, email whatever…

and stay "sync" with my LIVE updates thru:
WHQ social media platforms.

Thank you to strangers who embraced our presence and curious minds and tummies, especially when we keep on crashing onto your peaceful lives with our spontaneous craziness and ideas. We know we are never alone.

We never travel alone. There are always awesome people to grace us in every journey, enlighten us in every part of our life and of course to endlessly "feed" us as well. lol.

No words can express our fully-intended gratitude…other than our everyday prayers for each other.

Thank you to my AWESOME team…I love each and every one of you like my own family. You keep me rooted to my dream. And also especially to my fantabulous family members who do "whatever-it-takes" to help me manifest this dream. I LOVE YOU!

Looking forward to travel the world again, this coming 2014, insya-Allah.

Remember, you can be who you wanna be.
You are the author of your own life, so create the best story out of it.

And I'm not just saying it, I'm doing it.

So, how is your life gonna be?
What's your mission?
What are you passionate about?
And what is your true destiny?

I love this…
" This is who I am. This is what my life is about.And this is what i'm going to do.Nothing will stop me from achieving my destiny. I will not be denied!"
– Tony Robbins excerpt from his book Awaken the Giant within.


So let's do this!
Let's manifest our every dream!

Happy New Year!
Have a great day, everyday and may all your dreams come true.

Thinker, doer &…
Lina.

Disclaimer: WHQ doesn't care how other foodies do it. We are not critics. We are simply food lovers who love to eat with all our senses and especially our hearts. We are not representing anyone. Halal is an act of individual's responsibility. What we feast on may or may not fulfil your standard of 100% halal. We are not responsible for your own tummy and bodily experience. Our intention is to make Halal a no.1 brand in the world for the world …in our own unique way. .
(Visited 7 times, 1 visits today)