Country:
Singapore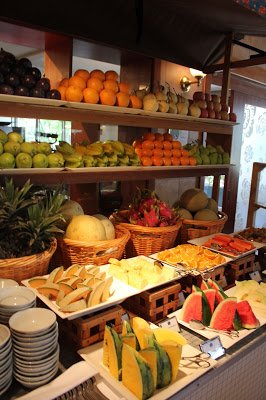 One of my old foodie pals called me up after years of "hiatus". We both are buffet frenzy-mates and so we decided to meet again in "high class" ambience. We decided to venture our tummies into unchartered territory: Asian Market Café.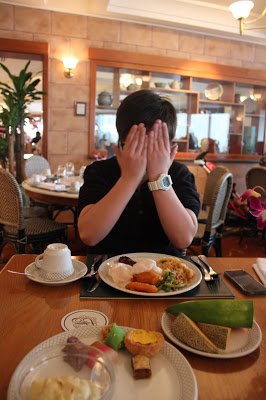 I was shocked there is no LUNCH during lunch time on a weekend. Perhaps its a norm here to enjoy a dainty relaxing time splurging on high tea dining.
Anyway, by 12pm, I was seated in jubilant anticipation like a small kid. Excited. I have not done my research, I want to experience it as it is. I wanted that food curiousity to be ignited again, on its own.
The first time, I roamed about the spread of High Tea Buffet at Fairmont, my eyes soon drooled anxiously at the dessert spread. They were so colourful.
Guess what did I eat first? Durian Pudding of course. I heard with admiration how my long time friend spoke of it like a famous personality. And it is definitely SINFUL.
Portuguese Egg tarts are nice. With its crumbly sides and custardy yolky centers.
Laksa is GOOD!
Japanese Soba and Sushi array is quite disappointing. The bread section looked tempting but pick with caution.
So overall, it was a fascinating experience. Even the roti prata did not seem to make me go googoo-gaga… The curry is not bad. Thick and creamy. But growing up in Little India has pampered my tastebuds. And so I shall stick to those back alleys of little India. Those gems…of curry madness ooh..
These 2 photos are not a part of the high-tea dining. We actually waited to check out their dinner options. And it's fully booked! No wonder…
Look at the pictures, don't they demand for their own voices to be heard?
I agree with Andrew Zimmern:
"If it looks good, eat it!
My verdict on the High-Tea: Avoid it unless you are craving for the Durian pudding. That is my only favourite, alongside laksa.
Food: 3.1 out of 5 hearts.
Ambience: 3.9 out of 5.
My advice: Wait for the Dinner…. perhaps.

Lunch:Monday to Friday – 12:00pm to 2:30pm
High Tea:Saturday & Sunday – 12:00pm to 4:30pm
Dinner:Sunday to Thursday – 6:00pm to 10:00pm
Friday, Saturday & Public Holidays – 6:00pm to 10:30pm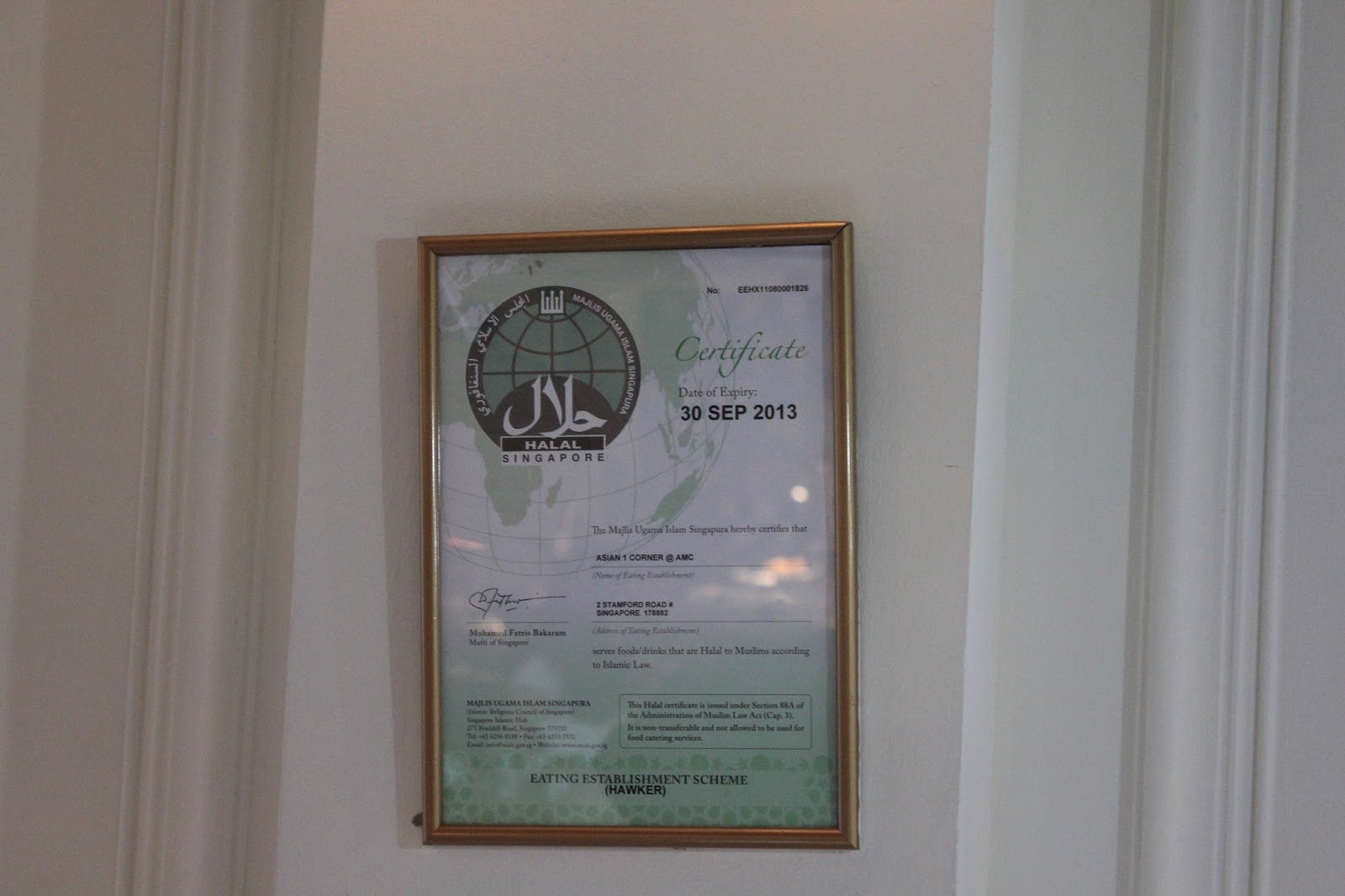 Fairmont Singapore

80 Bras Basah Road
Singapore
189560
Halal-certified
Disclaimer: We don't care how other foodies do it. We are not critic. We are just typical food lovers who eat with all their senses and especially thru their heart. You don't have to entice us, just let the food do the talking. We are not representing anyone but our own body. Halal is every individual's responsibility. If we eat it, doesn't mean its 100% halal for you. We are not responsible for your own tummy n bodily experience. Our intention is to make Halal a no.1 brand in the world for the world …in our own unique way.
(Visited 23 times, 1 visits today)