I had been wanting to come here for a very long time. Chef Wan is one of the many Celebrity Chefs that I respected and admired from afar.
Anyway, I did get to experience it recently, with a group of high school friends whom I have not met for decades.
I thanked the PR team for facilitating my movement in and around the restaurant.
Well, one glance it looked like Marche. Second look, it reminded me of a hawker centre. Third look, at the prices…oh, the mind decided that perhaps…it's a posh hawker centre somewhat like a hotel.
Shucking the oysters individually for the customers in queue.
So I did try out almost everything even their specialities: Grilled Calamari, Famous Pie Tee was not present (the closest was the popiah) ,fruitty rojak, Malaysian satay, Laksa (from different origin each time) …. Ok, so what's next?
Perhaps that spinach mutton was the only surprising food that totally turn my first impression of it as the ugly "swamp thingy" into…mmm… Not bad. Its tastier than it looked.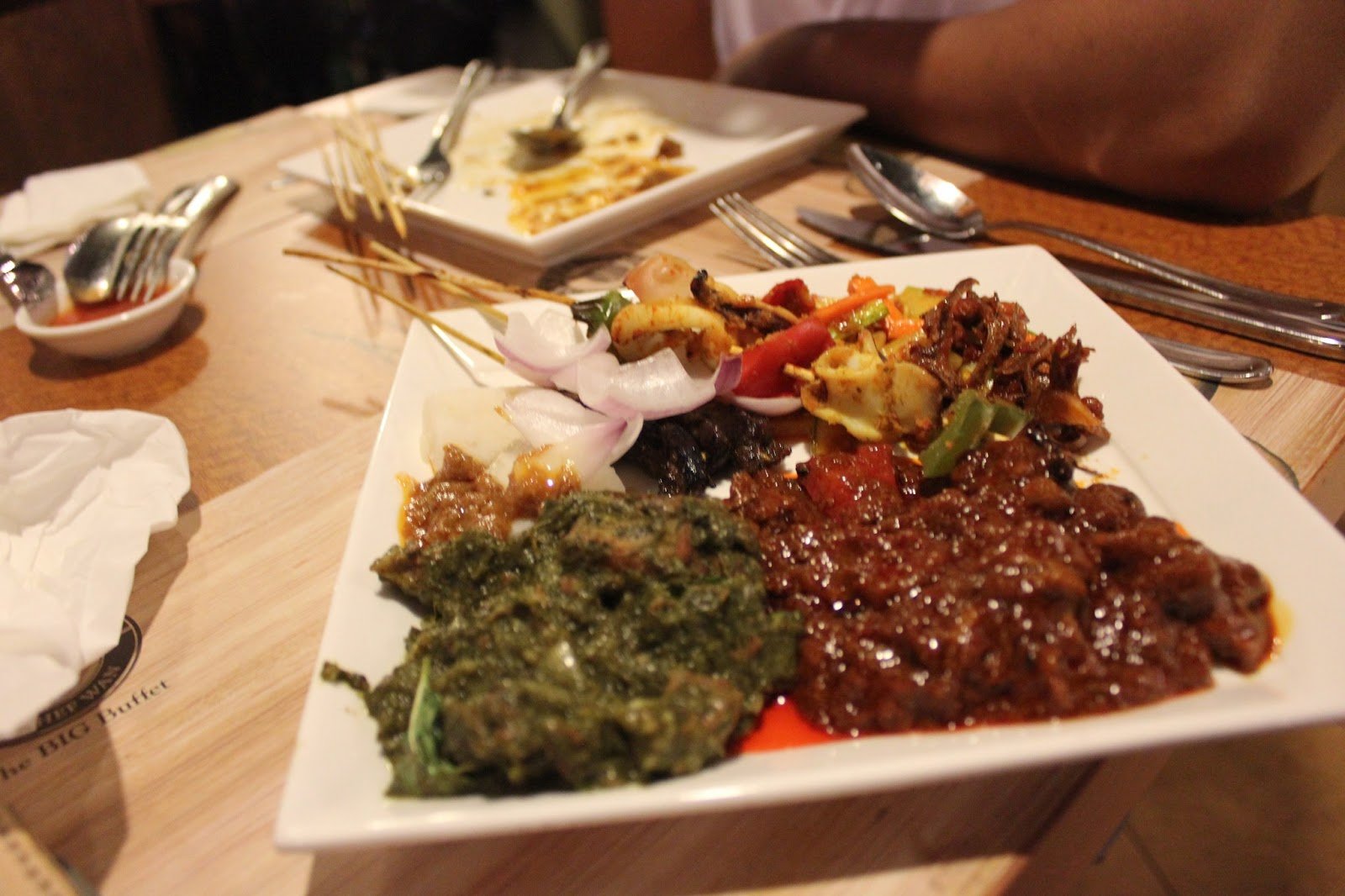 But after this experience, I just wished that the restaurant has no link to that Celebrity Chef's name . My respect for him and admiration still stands tall …in spite of this so called -disappointment dining.
Well, what can you expect…I'm just a typical layman foodie. If I have to pay a hefty $45 for dinner and its typical Asian fare, for sure, I expect the dining experience to be posh, luxurious like Hotel kind of ambience and especially so in terms of quality n freshness.
As for my other special criteria of food tasting – LOVE, well, its a buffet after all… Everything seems to be in such a hasty pace. Love needs patience and time. Not forgetting the hearty intention, cushy dovey lovey energy vibes n more….
2.3 hearts out of 5 (I'm very particular about Seafood freshness cos that affect people's health = lives…OMG)
Ambience: It's very bustling (noisy) and air-conditioned…somewhat like a high class hawker centre.
68 Orchard Road
#04-45 – 49 Plaza Singapura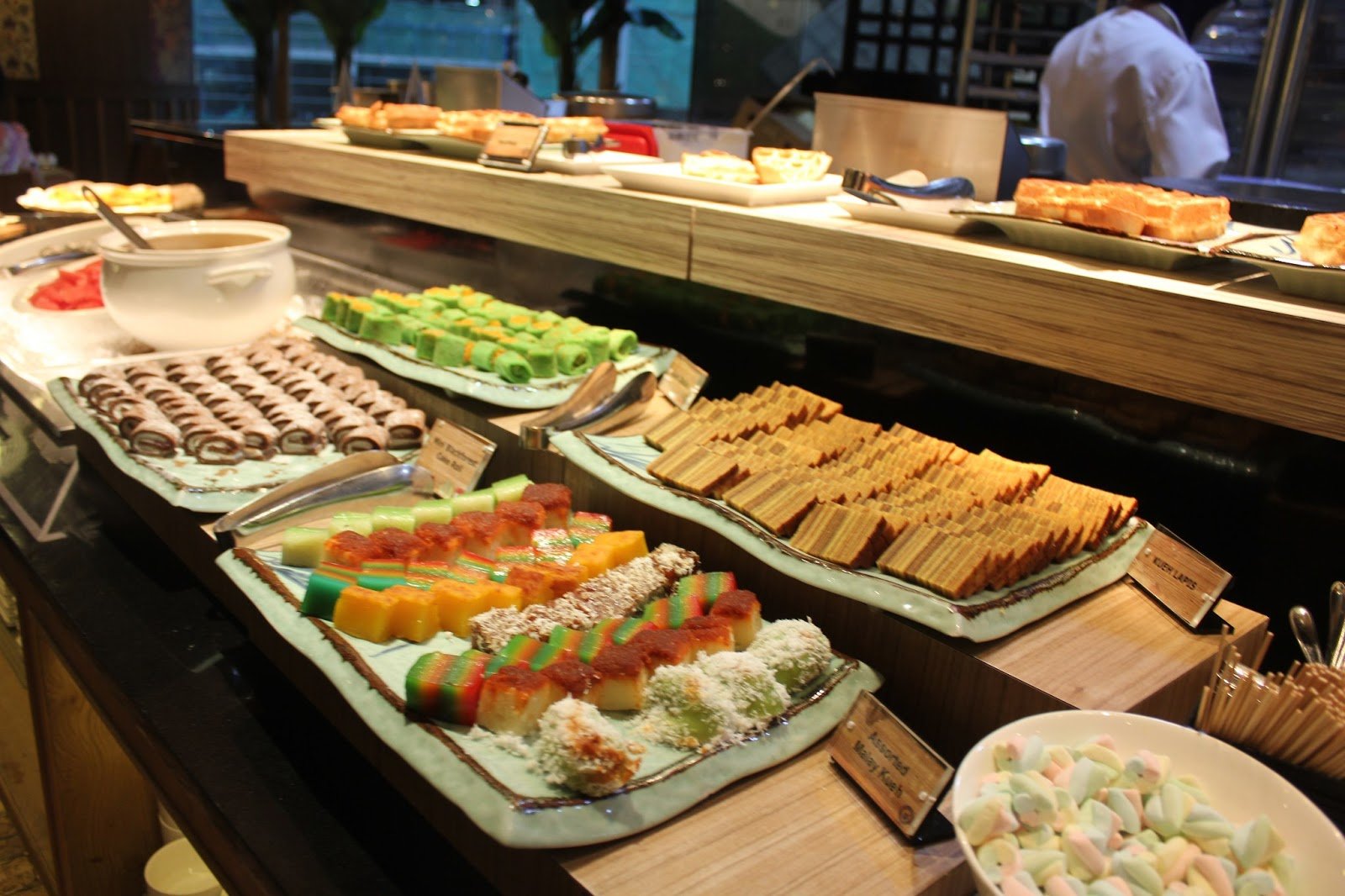 I'm thankful for my dining companions… It was a fun dining full of laughter.
Not forgetting the hardworking staff who works tirelessly behind the scenes to offer us their best. Thank you.
Disclaimer:
I don't care how other food blogger does it. I'm not a critic. I'm just a typical food lover who eats with all her senses n especially her heart. U don't have to entice me, just let the food do the talking. I'm not representing anyone but my own body.

Halal is every individual's responsibility. If I eat it, doesn't mean it's 100% halal for you. I am not responsible for your own tummy n bodily experience. My intention is to make Halal a no.1 brand in the world for the world…in my own unique way.
(Visited 1 times, 1 visits today)