As we drove up to the ticket counter, I saw many jackfruit trees..bearing so many fruits…Oh my!
*droolz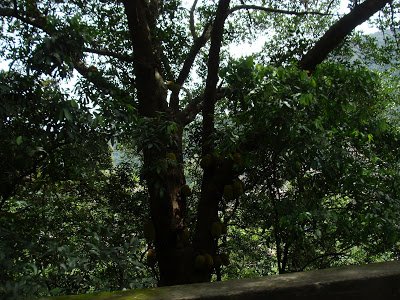 We are not allowed to drive all the way up…cos there will be shuttle busses/minibusses/vans to bring the tourists up,we. Tickets needed.Large crowd, gotta queue up. Being solo, I can just get into any vans (but with large groups or families, you gotta wait).

How do one feels looking down at the breathtaking views…beneath?

There is a part whereby we need to climb up the stairs to the top,but do not fret,there are escalators and lifts…available.
p.s: There are many tourists…So many that… we can smell each other's armpits (that is how close we stand to one another…hehehe!) And the on and off drizzling is not helping much with the smell… hehe!Cosy…
(Visited 7 times, 1 visits today)