1)The local market just opposite the bustling fish market

Coconut seller will cut open the fruits on the spot for you. He made it easy for you to eat the pulpy flesh too… A MUST TRY!

Promise me…that if you ever come to the Maldives, please drink and eat their coconut. It's the bestest ever!! The exceptional sweetness.of the fresh juice..I'm in Coconut Heaven…

Have you ever seen a screwpine fruit? Sliced raw and eaten…
Breadfruit (sukun)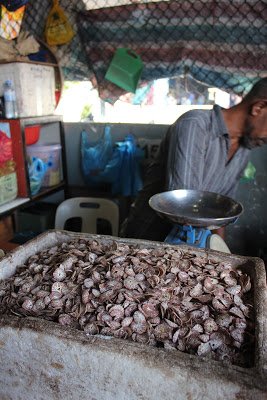 Chillies…

Bananas haven…I like the small bananas which looked like "pisang emas"…exceptionally sweet.

Spices, curries…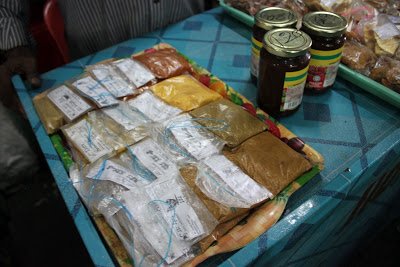 Pure coconut oil…good for anything, for hair,skincare, massage…or cooking…
No wonder their skin looked flawless…and youthful looking.
Behind are the fried fruit slices made into crackers…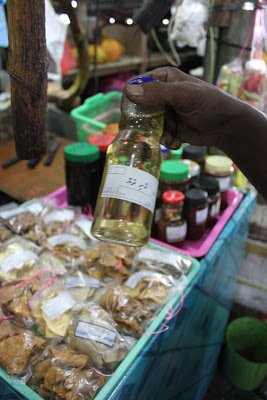 Smoked fish section…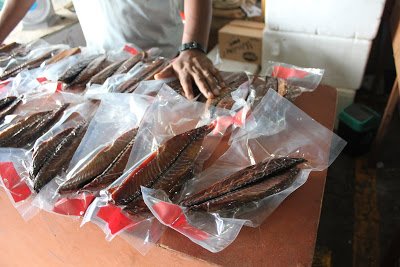 One of the vendors let me taste the smoked fish…I was stunned that it wasnt saltish at all. Nice..
2)Smaller market further downtown…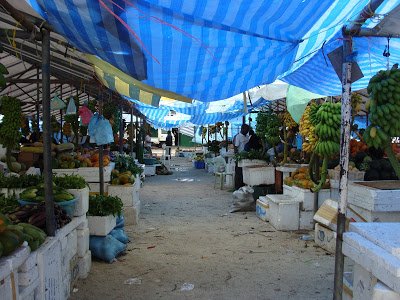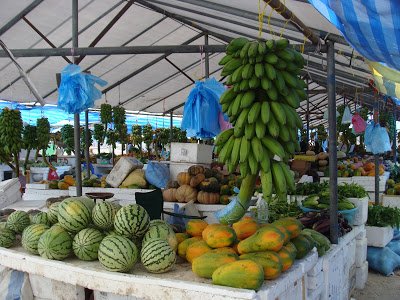 (Visited 9 times, 1 visits today)