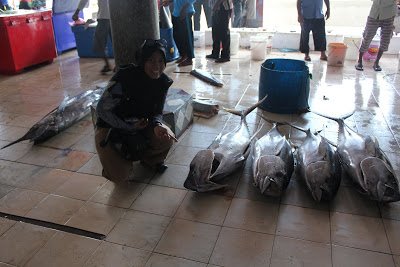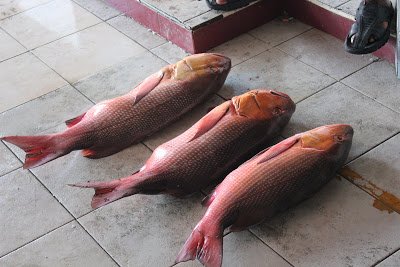 I was in awe as I saw them unloading the "giant TUNA" off the dhonis…The biggest I have ever seen. I wanted to see these giant Tunas at Tsukiji Market in Japan, now, I don't have to ..but I want to, insya-Allah.

I like to watch these fishing dhonis return with loads of fishes. On Fridays, you can see the dhonis returned and arranged neatly.Fully packed. The men sleep, bathe on board… Then they come up to pray in the mosques in Male.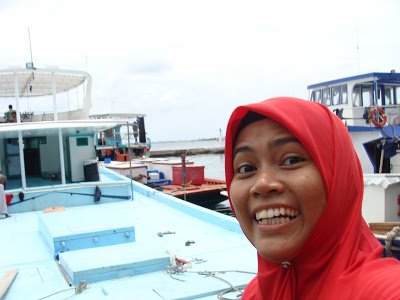 Let's take a closer look inside the dhoni…. (see how excited I was?)
The bustling markets, the pier and the vege markets are all nearby to one another. And its just walking distance from my hotel. I often come here daily cos its fascinating…sometimes, I just "shadow" my guide friends with their tourist troops, I think I can also be one good guide!
More info on fishing industry in Maldives?
(Visited 3 times, 1 visits today)