Location:
Just below Fariva Inn
H. East wood
Male'
Maldives
Tel: +690 3337611
Fax: +960 3315413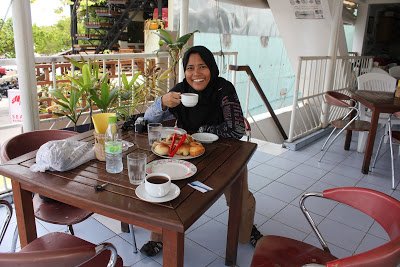 The locals brought me here….during brunch.
I heard their curries and buttered chicken are good…but I was too full to try them.
So we opt for the local snacks.
Maldivians love tea time,snacks …
Expect loads of dessicated coconut and tuna in most of them.
The rate of Spicyness?Mild for me…
(Visited 8 times, 1 visits today)