On the first day of Eid, my true love gave to me…

The gift of curiousity….

Story Unfold:
Why Maldives? Cos of its fame legend…

I heard that Virgin ladies were being sacrificed to the evil genie/Jin and then there was a Muslim leader/scholar /teacher who passed by on his journey.Recite the Quran and killed the Jin. And then the whole Maldives convert to Islam.

Intriguing isn't it. Like 1001 arabian nights or Ali Baba tales. That was one of the mystery that intrigued me. And another was that this Paradise country was said to disappear one day, under water. So, another jolt of panic gushed thru….and so, here I am!

Thirdly, not much info can be gathered about the locals..so that adds more question marks to my curiousity tank…

Fourthly..it's a Muslim country. Halal food? No worries, in abundance…and at the same time, I can learn how they celebrate Eid, right?




No visas needed for Singaporeans staying for a month or less. If more than that, you need an invitation or sponsor from the locals…to get your visa…
I think Singaporeans/govt invested in Maldives…cos I see and hear Singapore everywhere…
Immigration was smooth. The officer smiled curiously on my intent of visiting Maldives on Eid. He chuckled when I said I wanted to see the "march" (by school kids) that they held on the first day of Eid annually…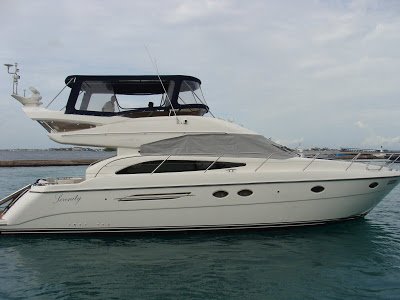 I was welcomed by the Hotel staff in this..or something like this. All alone…like the big boss..with uniformed staff standing so smart awaiting my orders. Oh, they asked me to wear the lifejacket…
Ruffiyaa…can be exchanged on Maldives itself. Make sure u changed back to US dollars before departing…unless, you wanna keep it for souvenirs. Locals prefer US dollars..If Im not wrong the xchange rate was USD$1=$10 Rufiyaa
The simple celebration was called Kuda Eid:
http://maldives.tourism-srilanka.com/festivals/kuda-eid.html
The Maldivians celebrate moderately. Road closed for the annual march and celebrations were held on day 1. After that, I was told, not much celebrations but activities like sports competitions were held.
But don't expect open houses like the Malaysians or lavish feast. In fact, on the second day, I joined the locals for picnics.Fascinating, huh? 2nd day of Eid, go picnicking…
In Singapore, we seem to have endless relatives to visits (in Singapore, Malaysia and Indonesia) and so a month of feasting and joyful visiting is very much expected.
Luckily I went during off-peak season..so less tourist but also less variety of fresh seafood . So I kinda have the whole Male to myself. But I do see some tourists. Big percentage went to the resorts…
fyi-the socket plug..
p.s:I did not choose any resorts (although its affordable) cos my main intentions is to mingle with the locals…and so I stayed at Male all the way. But I did visit other islands (not all local islands are allowed to tourists) by their local boats with the locals.
Oh, you have to get adjusted to the night darkness in Male, cos here, not much street lights and dining in the dark is a norm. Get use to it…Take it as …romantic… *grins
(Visited 22 times, 1 visits today)