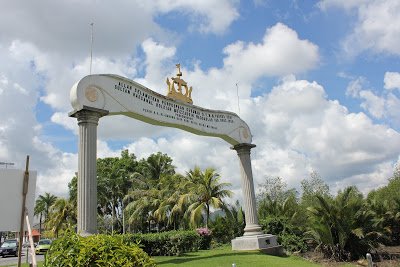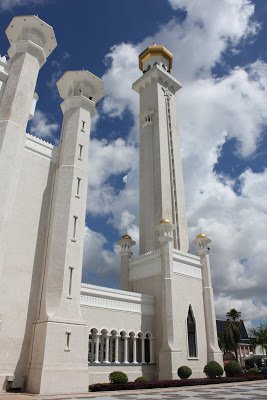 Named after the 28th sultan of Brunei.
Completed in 1958.
Mughal architecture and Italian style.
The dome is covered in pure gold.
Stands next to the Sungai Kedayan in its own artificial lagoon.
The floor and walls are made from the finest Italian marble.
The crystal chandeliers were from in England.
The luxurious carpets were flown in from Saudi Arabia and Belgium.
They have separated male and female prayer rooms .
Tip: Just dress modestly and remove any footwear before entering.
More Mosques in Brunei: http://en.wikipedia.org/wiki/Mosques_in_Brunei
Simply white and fancifully elegant.
I love it!
(Visited 11 times, 1 visits today)