The man responsible for my fantabulous experience in Brunei.He was the one who introduced me to many other beautiful locals and homes. (thank you very much!)
Looking at all these fresh fishes, one thought pop in my mind… ASAM PEDAS or SINGANG!!! *droolz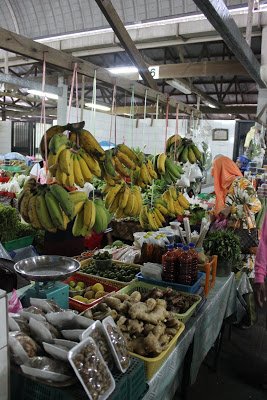 If you love the Ambuyat so much, u can purchase a DIY for yourself. It's a dry version and you can do it in your own home, your own country. I was presented with this gift by my friends. I love it! The set comes complete even with the ambulung (sago powder)chandas(bamboo chopsticks) and cacah (dips).The simplest side dishes is the smoked fishes. Clean it and fry them till crispy. Definitely yummy!
Chincalok, anyone?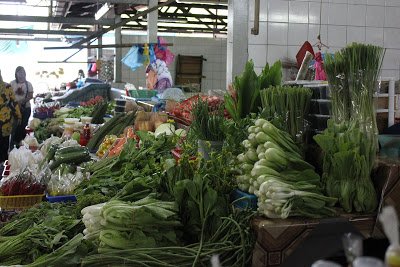 Ooh…bbq ….delicious smells…
Smoked fish are very popular in Brunei. Fried till crispy.U can even eat with Ambuyat.
Wherever I go, one of the must-see places are the markets. Because markets are the heart of every country. It's where the locals do their daily chores. It's where you can see the local produce. It's where you can see the magnificent communication between the vendors and the customers. And its one of most colourful places…
I love markets!
(Visited 28 times, 1 visits today)