Tamu Kianggeh opens as early as 5.30am til 6.30pm in the evening.
More info? http://www.thebruneihotel.com/attractions.php
This is one of my favourite markets in Brunei.There are so many different varieties of products..from live animals as pets to live fishes, fruits, vegetables, herbs, medicines, decorations, nets, clothes…
Are these coconut leaves or apong? Seriously, my eyes cannot tell…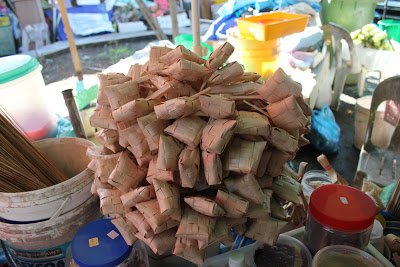 Ready made Pais-All u need now is just cooked them…simple,right?

If you look carefully, U can see Noni fruit (buah mengkudu)..no wonder, the locals are mostly gorgeous, slim and healthy.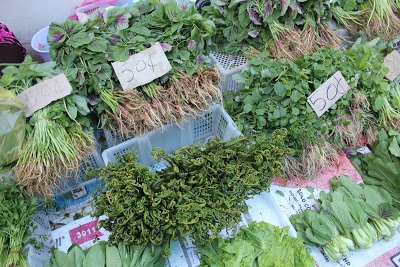 See, how cheap the veges are?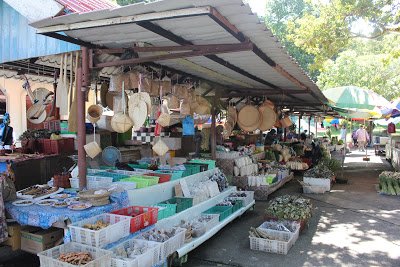 Sukun (breadfruit) is one of the locals favorite… http://tonyee.wordpress.com/2011/09/13/breadfruit-my-morning-chow-today/

These boys were selling some live poultry. Its not for food but for pets or own farm.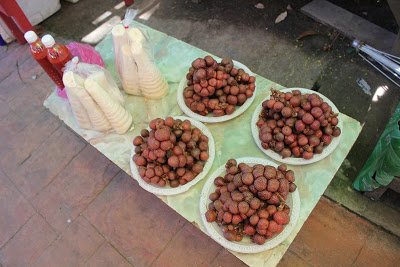 These are mini-salak (snake fruit). An acquired taste for some. Some are sweet, but some can be "kelat" slightly bitter sweet or perhaps astringent…

Is this monkey for sale? Do you think the hotel will allow me to enter if I showed up with this monkey as my companion?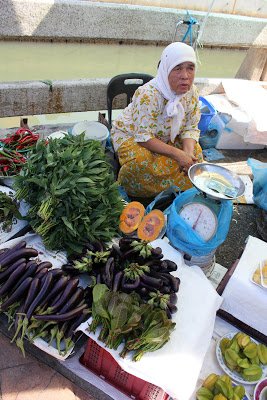 This lady talks about her many visits to Singapore. And one of her favorite hotel is the Royal Scotts near Far East Plaza.

The ones in the packets are cockles. They were the smallest I've ever seen. Are they baby cockles,perhaps?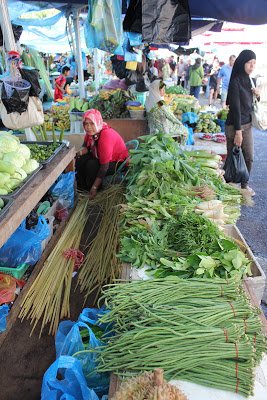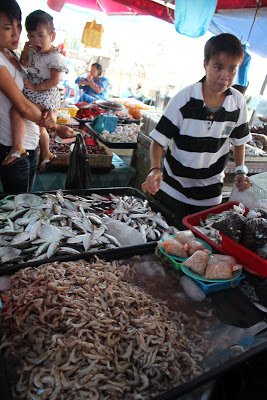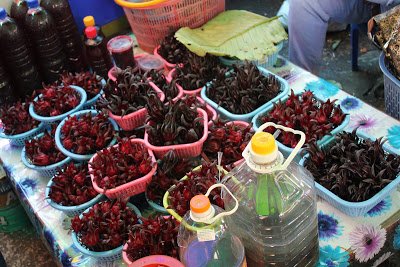 More Roselle…

These leaves are for pregnant ladies/ladies who gave birth… to bathe in…Im not sure how, no one seems to be able to explain to me clearly…or perhaps, Im not able to understand…

DIY Ambuyat set …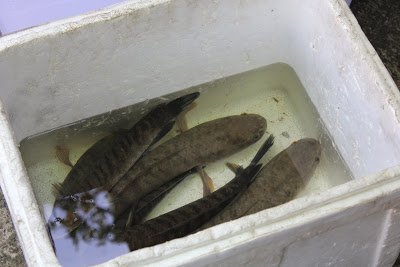 Live fishes… Im unsure whether these are meant to be eaten or for personal rearing like a pet…

The white and colourful cloths are for wrapping the babies' tummies…I guess probably to prevent excessive air from entering, perhaps? *my own reasoning

Pusu are ikan bilis. Noticed how they were segregated by the countries they are from.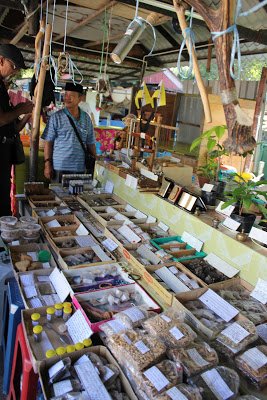 This stall sells herbs and traditional oils and medicines…and many more that can question your beliefs…

Even fishing nets are for sale!

Honey and leaves…
More colourful photos of this canal market?Let's see thru the lens of the professional…
(Visited 44 times, 1 visits today)