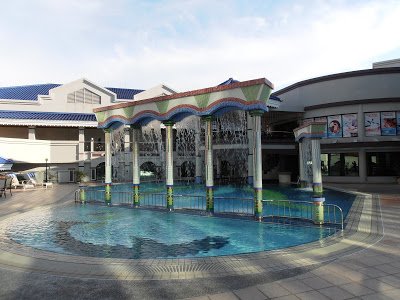 http://www.rizquninternational.com/location.html
This 5-star hotel is very huge. It's "maze" corridors can make you lost. Terribly huge for a solo traveller like me, but great for me to dance around my room… (hee!) I chose it for its location. It has a shopping centre and Gadong night market is just 3-5minutes walking distance. Many restaurants and fastfood within its vicinity. Many shops too….
For sahoor, they gave me some options.. I chose the grilled lamb , lychee chicken and beef curry. I like the lychee chicken. Its sweet and sourish flavours is perfect for my sleepy tastebuds at 4am in the morning for sahoor.
All the food tasted good.
(Visited 2 times, 1 visits today)