There are many roselle fruits and tea sold in Brunei farmers markets and bazaar.

Umai is like raw stuff (prawns, fishes..etc..)being preserved..in vinegar and lime juice…Sarawak traditional food.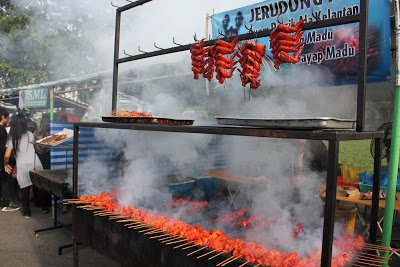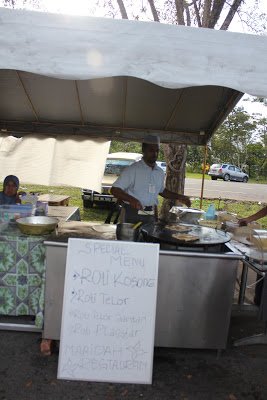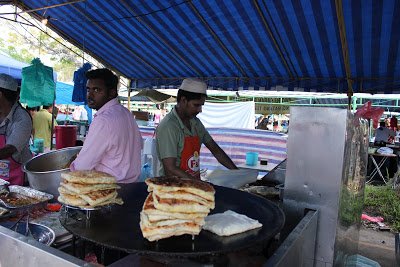 Kelupis, Ketupat, Lepat… here are often made from Palas leaves…
for more info on Ketupat in Brunei:
http://www.bt.com.bn/golden-legacy/2011/08/22/ketupat-and-hari-raya
This is Pandan Coconut. It's one of the most fragrant coconut drink… I heard in 2 years, it will grow into a tree… Fascinating!
After tasting loads of Bruneian food, I can safely say, its similar to cuisines from Malaysia and Singapore with "slight intrusion" from Sabah and Sarawak region.The basic ingredients are the same, only slight tweak here and there.. But what sets apart these food from any other Malay countries is the …
1.local produce vegetables and poultry (they love to eat Ulam-raw herbs and vegetables)
2.the "air tangan" of the cooks themselves (which often derived from the heart-intentions,love and passion of cooking)
And the best part is…whenever u wanna know anything about their cuisines (or anything about Brunei), just ask the locals, they will be happy to tell you the history and its background!
If you are interested to learn more about Bruneian recipes:
Psst…I have no idea where this Ramadan bazaar is…this was my last one before they escort me back to the airport… There were many Ramadan Bazaars all over, starting from Asar onwards…
(Visited 8 times, 1 visits today)