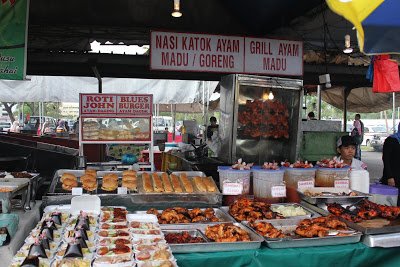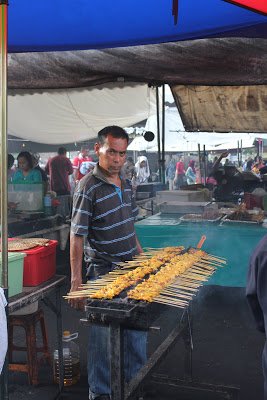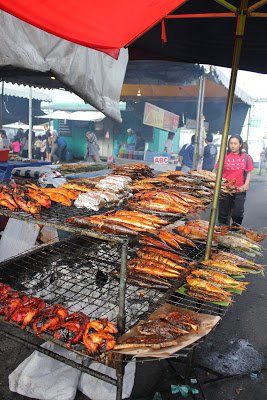 Opening hours: 5pm onwards till around 10.30pm or 11pm.
In Ramadan, the hours might differ due to Terawikh prayers at night. But during non-Ramadan month, they are open( as stated above), all year round! So if you wanna taste the local flavours, this is a must place to visit!
I chose my hotel nearest to this night market and so I can just do a good 3-5minutes stroll and check out each and every stalls.
What I love, is their freshly grilled seafood especially their freshly caught fishes, satay,
grilled bishop noses…
Soto and pais (in all sorts of flavours and meat) are a must-try.Local delights…and they are very good.The best.. I've tasted in Asia… (but again, don't trust my tongue, try it out urself!)
Some of the names of the food (in Bruneian Malay) might not be familiar to Singaporeans or Malaysians…such as Buyah (lungs/paru) etc.. So do ask before buying….
P.s: I was told, often Caucasian tourists will eat their grilled fishes on the spot and asked for seconds in mere minutes…wow!
(Visited 34 times, 1 visits today)