Mouth watering display that attracted me…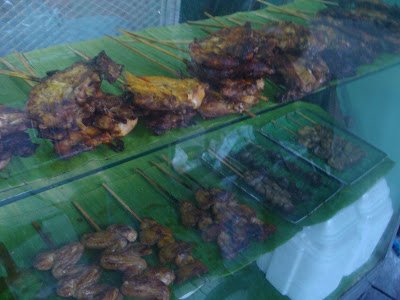 I've tasted a few BBQ chicken and I like their bbq chicken. There were so many similar stalls.You will be spoilt for choices. I just randomly walk into any stall.
And it was fantabulous. Waited for 20minutes for them to grilled the chicken and spareparts (bishops noses, gizzards etc..) The food were already halfcooked and they grilled it to fully cooked it when customer ordered. The bbq smell was fantastic.
These bbq chicken were eaten with a vinegar sweet sauce and lime to be squeezed all over.Delicious! A must-try for all who travelled there!
(Visited 10 times, 1 visits today)