..a non-profit organisation dedicated to the aid of Muslim children who have been abandoned or left destitute. Their aim is to provide these children with a safe and stable environment, along with giving them the tools they need to succeed.
Vision Child and Youth Care Centre provides for the destitute, abused, neglected and abandoned children as well as orphans, and was established in 1991.Their ultimate aim is to heal the hurts and abuse of their past and establish their self-confidence in order to prepare them for re-entery into the community….-short info about their organisation.
What can I say…
It's LOVE at first step. As I entered the Centre, I cannot help but felt the LOVE energy buzzing in and around. The kids and young adults are very happy and well taken care off.
I had the opportunity to witness their night activities-prayers, dinner etc.. and had a good chat with the people and mingle with the kids and youth.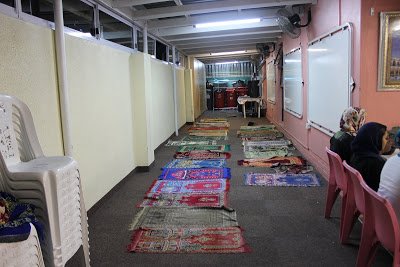 I cannot imagined what these kids have gone thru. My heart goes out to them.
(Visited 4 times, 1 visits today)