I was feverish on the plane. Had taken some paracetamol given by the stewardess.I figured that I need to stay in the hotel for a day ,to recover fully. I knew there were some halal food stalls at the airport from the internet. And so I decided to order at Barcelos.
The roasted chicken smell so good (Still feverish but nose was exceptionally healthy) that I did not mind waiting 15minutes for my whole chicken.There were alot of orders.Seems to be the busiest one here..
The food really amazed me. Although I was not well, the food tasted really, really good. Motivated me to finish up the whole thing. It was a huge serving with soft bread and yummy salad. Everything was exceptionally good especially the chicken. Moist and yummy. The vinegar sauce was a great add-on.

Fyi-Subway and some other food stalls are halal certified too…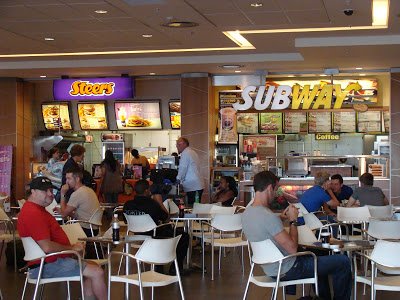 (Visited 13 times, 1 visits today)