Dongsi Mosque
Location: 13号 Dongsi South Street Dongcheng, Beijing, China
010-6525 7824
This was a very tiring journey..We got lost cos there were many streets and shopping areas. Locals only speak Chinese. I am ok with the simple Mandarin but when asking for directions, u need more than that….and also the art of hearing..heheh! Cos it's very tricky.
The surrounding buildings "camouflaged" this mosque almost tricked us in believing that it was a temple. This was our 3rd mosque..in this journey. It was very cold, and we were very hungry (no halal restaurants in sight)and our vision and sometimes disillusioned "minds" metamorphed everything into gorgeous mouthwatering food…
We decided to seek help…asked the innocent bystanders, restaurant crews and anyone that stopped to help (they were a friendly lot!). Eventually, we reached our destination…but again, the awesome view took our breaths away, for a moment, I had forgotten all about my hunger.
The caretakers and their spouses were very nice. We had a long conversation about families and life. If they can understand my "brittle" Mandarin, I guess I was doing well, wasn't i?
I wandered on my own around the premises.The mosques that we've been to in Beijing always have large spacious area kinda like its own mini-town…and its maze-like passages. Then I saw a cook. She invited me to come into her kitchen.Wow! I love their friendly gestures and kind intentions…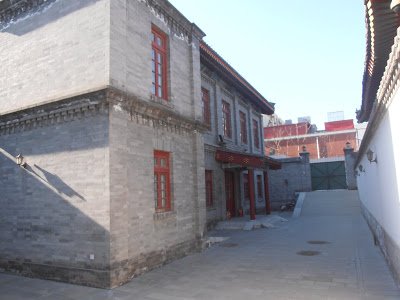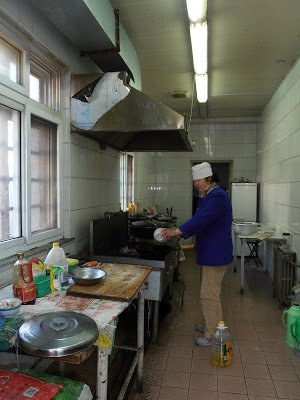 After about 2 hours of chatters, they drew us a map of various restaurants but, we got lost…(again?). It was a shopping areas, endless shops of various kinds.Eventually our fatigue gave way and we decided to head closer to my heart..OX street..
Taxi!!!!
(Visited 4 times, 1 visits today)