The Chef is a prominent figure, an owner of nearby restaurant. He relaxingly gives order to his crew and they all efficiently cooked a sumptious briyani feast for us…all.
This is a yearly event.Everyone , young or old, regardless of race, language or religion are welcome.Even non-muslims came and join us. We ate like one big happy family! I love it!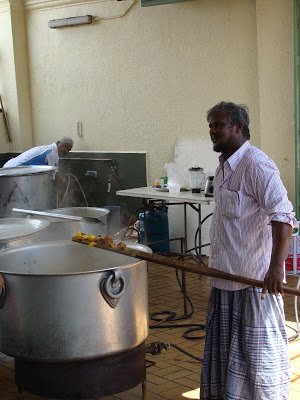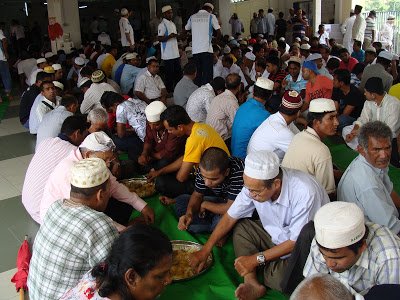 Alhamdulillah.Burp!I took second helpings…
This was a half day event for me. I was there around 8am and left about 3pm.Full and satisfied. I was there thruout the whole procedures and it was very interesting.An eye opener for me. And the briyani was..the freshest meal ever! *smacking my lips.
(Visited 2 times, 1 visits today)