Country: Singapore
Hearing about Banquet opening in City Square Mall,I was ecstatic.This is what this vicinity need.Around it,there are malay,indian food but no chinese chicken rice,korean food,western and many more.Thus I immediately volunteer to be a self-proclaimed "inspector". Whenever as often as I can,I will "patrol" in and around the foodcourt waiting for them to get their HALAL cert and display them.And then I can shout out thru tweets or FB…share those happyness out loud.
Religiously that is what I did for 2 months or more.First was the yong toufu and ban mian stalls then western stall.Chicken rice,korean food are halal certified later.
Once the chicken rice and the others are halal-certified,I immediately when on a food spree.What intrigued me was the korean stall, ban mian and chicken rice.


Overall verdict: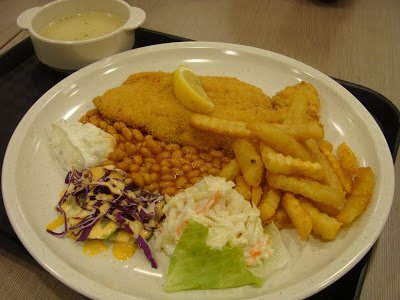 Fish and chip is ok.
Chicken chop is nice with sweet pineapple.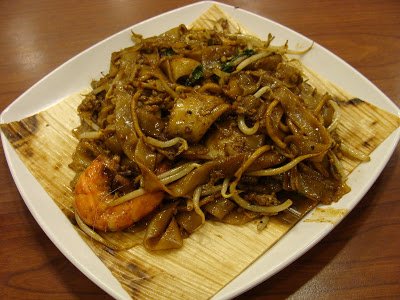 Char Kway teow cockles is alright.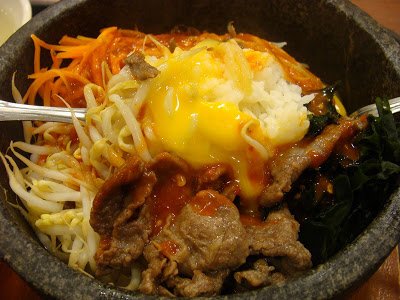 The beef bulgogi rice was ok.I like the hot stone! Ban Mian (below) was kinda disappointing.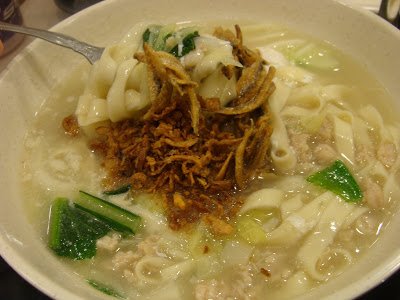 I suspect that this prata stall is originally or related to Shafina 24hours coffeeshop across.Cos I saw one malay staff originally from there and also the curry is the same!The fish curry is yum!But erm a bit costly $1.80 for egg prata.


I love the Saba fish set.Although its only one sided.The outer skin is crispy (yipee!) and inside ooh…so yummy! i love mackerel,I didnt know it can be this yummy.Now I know why many ordered the Saba fish here.But the service is not that good.U kinda play hide and seek with them.Cos although there are 3 staff,which is kinda crowded at the counter,when there are customers,suddenly they disappear inside.We got to ring the bell.And u got to wait a good 15-20mins for your food.
I like the roasted chicken rice with the bean sprouts.I bought the beansprouts separately not knowing that I can by it in a set-about $5.50 but it was a blessing.
The blanched beansprouts came in generous heaps and cured cuttlefish are cut and served together $3.50.I love it!
Although I miss having the famous ipoh chicken rice beansprouts (been searching for HALAL versions there but cannot find),I imagine that it is almost equivalent to this.Crunchy beansprouts swimming in a sweet saltish seasonings with steamed cured cuttlefish as companion.I can just order this on its own and eat it ,although its almost equivalent to a plate of roasted chicken rice $3.50.
The steamed chicken rice was ok.The char siew chicken was too sweet.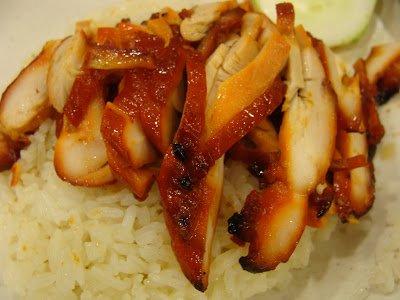 So that's the end of my feast…kinda bloated… *lol
p.s:Oh I did taste the yong tofu,kinda bland…and the pic is missing..
Location:
City Square Mall
Banquet Food court
Basement 2
180 Kitchener Road,

Singapore 208539

Farrer Park MRT
Disclaimer: Food featured are subject to my personal taste. I hold no responsibility for your body's gastronomical adventure.All food shown are either from Halal-certified or Muslim owned establishments(with no liquour/alcoholic beverages).I will try my utmost best to update and maintain the relevant information shown,insya-Allah…but your body,your responsibility.Do ensure that the Halal-certificates are up-to-date,renewed (not expired) and displayed promptly before ordering/consuming. If in doubt,always ask the staff with a smile.
Remember: Use ur senses especially your heart.But mainly, ask your iman (faith).



Don't assume: A headdress/scarf lady is not equal to HALAL. "No pork no lard" signage is not equal to HALAL. A crescent moon and star symbol is not equal to HALAL. Not all Mediterranean (e.g Turkish kebab), Malaysian, Indonesian cuisines (especially Nasi Padang food) is HALAL. Whatever franchise that is HALAL in Malaysia,Indonesia or in any muslim country does not mean it is HALAL in Singapore or anywhere else. Your body,your responsibility, check its HALAL authenticity. More on disclaimer?



Thank you for your kind attention.
(Visited 13 times, 1 visits today)