Country: Singapore
Morning…in awe.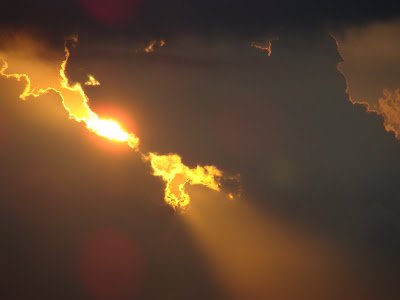 Life is like a beach, I need to take a dip…
Woo-hoo!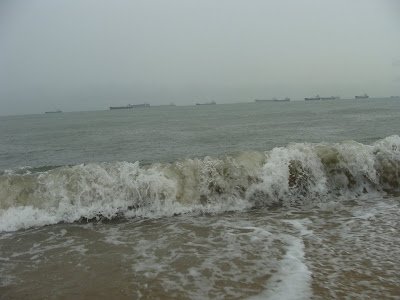 Travel tip/trick:Please clean as go.Throw your own thrash in the bins. The beaches,seas are no dumping ground…Treasure them.
Evening…hungry pangs… at East Coast Lagoon Food Village.I often sit here.I never take note of their stall numbers.So I think the middle stall is stall 60. (oh by the way,most stalls are opened from evening onwards)I heard that there is a yummy satay stall endorsed by the Istana or something.. http://www.camemberu.com/2008/08/haron-satay.html
If u can come earlier in the evening….it will taste much better,cos weekday nights,not many customers thus the chickens kinda slack.But still…I like it!
Favourites have always been bbq chicken wings and tahu kicap (fried tofu cakes dipped in caramelised soya sauce)
Chicken rice is survival.It is a bit dry.
See the thick meat?Im pleasantly surprised.I expect it to be bony and average.But the bone steak is actually nice!The gravy is like Indian Mee Kuah.I slurped til the very last drop. (but later I felt extremely thirsty in the night.Is it related?Hmm..)
Travel tip/trick:When u visit Singapore,do try the red bone steak if never had one.Famous ones are at Beach Road.And do not wear a white shirt/dress.Please use your bare hands and eaters are encouraged to eat sloppily and messily.That is the art of bone steak indulgence.
Ladies,if you hate your first dates,bring them here,for sure,they will disappear once they see ur mouth smoothered,sticky messy with the red chili tomato gravy.YUM! (but ensure they pay for the food first before your first bite hehe!)

Overall verdict: The food is nice generally.There is one chinese fruit stall that serves good fruit juice and its cheap!Sorry never take note of the stall no,they are a nice elderly couple.Do avoid going there on weekends.YIKES!!Human congestions…
Location:
East Coast Lagoon Food Village
1220 East Coast Parkway
Night…kite flying.Hopefully,the tigress will roam beautifully in the skies…and scare the "predators" away…hehehehe!
Previous posts:
http://www.putriberendam.com/singapore/east/east-coast-lagoon-food-village/
http://www.putriberendam.com/singapore/east/bbq-chicken-wings-and-tahu-kicap/
Disclaimer: Food featured are subject to my personal taste. I hold no responsibility for your body's gastronomical adventure.All food shown are either from Halal-certified or Muslim owned establishments(with no liquour/alcoholic beverages).I will try my utmost best to update and maintain the relevant information shown,insya-Allah…but your body,your responsibility.Do ensure that the Halal-certificates are up-to-date,renewed (not expired) and displayed promptly before ordering/consuming. If in doubt,always ask the staff with a smile.
Remember: Use ur senses especially your heart.But mainly, ask your iman (faith).

Don't assume: A headdress/scarf lady is not equal to HALAL. "No pork no lard" signage is not equal to HALAL. A crescent moon and star symbol is not equal to HALAL. Not all Mediterranean (e.g Turkish kebab), Malaysian, Indonesian cuisines (especially Nasi Padang food) is HALAL. Whatever franchise that is HALAL in Malaysia,Indonesia or in any muslim country does not mean it is HALAL in Singapore or anywhere else. Your body,your responsibility, check its HALAL authenticity. More on disclaimer?

Thank you for your kind attention.
(Visited 23 times, 1 visits today)