This is my second trip here.One of MEBBs, love this place so much that she kept bringing her clients over for business transactions and many love the relaxed,clean ambience and quality food served.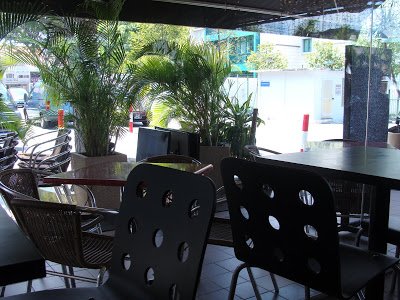 As I look thru the menu,they are specialised in Asian food.And there are some fusion food too.
If u travel to Johor, u might have seen same franchise restaurants "Sedap Corner".One that I often see is at Kota Raya.
This branch at Simpang Bedok has been here for 3 years.Insya-Allah they do have plans to have more branches in the near future.
One of the owner is Chef Bob aka Chef Scooter (yeah he ride scooters) and often can be spotted in Suria TV programs whipping up delicious recipes for all ages, even kids! I like his friendly cheerfulness and spontaneity.I felt at ease like long lost friends when I talked to him with no air of arrogance of celebrityness detected.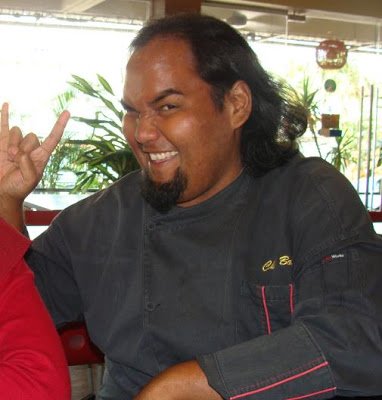 Ok,lets check out their food!


I always love their smoothies..especially the Mango smoothie..so handsomely rewarded with rich creamy vanilla Ice-cream. Especially good for hot weathery lunch…
This Vietnamese beef noodles is one of their signature food.The last time I tasted this was last year and its quality is still as good!It's similar to Thaksin beef noodles but it is much fragrant and mildly flavoured.I like that they actually separate the garnishes/beansprouts kinda like optional additions.i like the broth!
Mmm…smell that fragrant leaves immersed in the broth…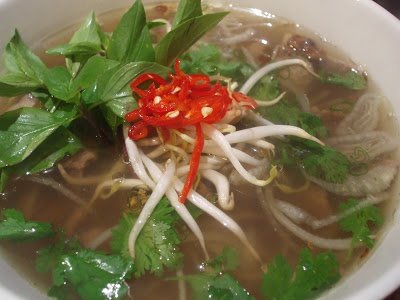 Ive never tasted green curry before.This is green curry with rice noodles.U can opt to eat with rice.The chicken meat are tender chunks filled with the curry flavours as u chewwed slowly thru it.The curry is savoury rich but mild in taste.I love it!Not so overwhelming or too coconutty.Just nice.Aint that heavy thus falling asleep after consumption is not possible (unlike some laksa/heavy nasi lemak that has an overbearing Zzzz factors…)
Fyi-the white ones are fresh springy fishballs…

The below noodles are good too..I forgot its name…(oops…)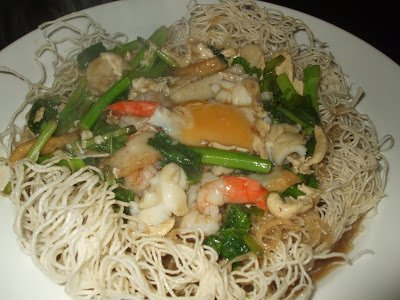 I like their fried rice.They have a "charred" flavours of the wok.Do try their famous signature dish-fried belacan rice…MEBB chose her favourite fried rice (below)…
Fried rice with chunky chicken meat on its sides and ooh lala.. sambal belacan (chilli paste)

This is their popular snack/dessert.Toasted bread dip in homemade creamy durian kaya…
Overall verdict:
If u want a place that serves local /Asian food with quality that never fails to lift ur spirits,then this is the right place…U can enjoy a pleasing,relaxed air-conditioned environment with attentive customer service.If u are entertaining guests or tourists,this is a must place for them to try out local cuisine…
Location:
282 Bedok Road
(Simpang Bedok)
Singapore 469438
tel: 64459987
(Malaysia site,Singapore site is in the making…)
(Visited 53 times, 1 visits today)