Country: Singapore
Since the branch of Hawa restaurant (Waterloo street) closed,I felt sad.Cos I just enquired about the steamboat 2 weeks before that.And as I wanted to try it,it was closed down.I had enjoyed eating my meals there.And their steamboat is the sort that we can choose and pick what we want and they will prepared for us.I can also have beef with the seafood!!
Previous posts:
http://www.putriberendam.com/singapore/central/new-hawa-waterloo-street/
http://www.putriberendam.com/singapore/central/hawa-restaurant-re-visited-queen-stwaterloo/
http://www.putriberendam.com/singapore/central/new-hawa-revisited-again/
Anyway,New Hawa name is always associated with yummy chicken rice.They have about 3-4 branches.Oh,if you wonder what happens to the new Hawa near Paya Lebar MRT once upon a time,well they have moved near Kembangan MRt (just opposite Kassim Mosque vicinity)-Do try their food there,nostalgic taste!
Anyway, I pop in to New Hawa at Mackenzie Road…to try their steamboat.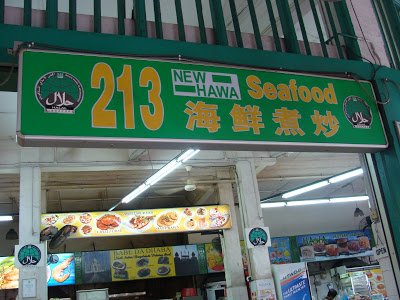 The steamboat came about 20mins later (as promised).I chose the cheapest set,the smallest serving $15.It came like the above image.All ready and prepared for u.The ingredients are already halfway cooked.Just got to wait another 5mins, and u are ready for chow down!
They used charcoals instead of LPG gas…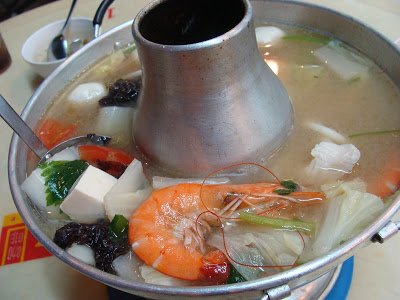 Let's see what seafood ingredients did they provide me with the $15-set?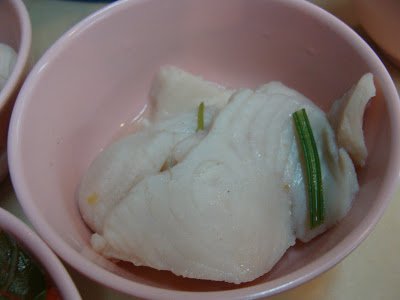 Hmm,fresh fish fillet thinly sliced….about 10pieces
Very thinly sliced calamari rings..about 14pieces…
4 pieces of prawns -medium sized…and not forgetting,tomatoes slices ,tofu mini cubes,4 tiny fresh fishballs,strands of seaweed and vegetables…
And assam seeds…to add that touch of sourish flavour into the yummy broth..
Verdict: I believe you can get more seafood and meat with $15, if you go to the market and get them yourselves.Because steamboat is like DIY cooking too,right?
In fact, do invest in a good steamboat especially if you have lots of gathering at your premises.U can also opt for those with grilled plate..and u can enjoy delicious seafood steamboat cum grilling…in the comfort of your own home while enhancing and tighten that family bond and friendships.That is more worthwhile.
But if u are unsure how steamboat broth tasted like, I suggest try it once,cos the broth/stock is indeed good…unlike any that Ive tasted in Seoul Garden/Han's River steamboat…if not, avoid it and create your own steamboat.There are many stock cubes/steamboat spices available in the supermarket today.If u love spicyness,opt for TOMYAM flavour…create new recipes,new ingredients…main thing..have fun!
For sure,if I have $15 or more-I will add chicken,mussels,cray fish,lots of prawns,beef,mutton,eggs,and buckets of green leafy vegetable,clams,cockles,fish head?!),oysters,scallops,seaweed…sea saparagus..abalone (wah..so luxurious?!)…whatever that has seafood label on it, I will grab it.. hee!
Ok,let's check out what my favourites in this eatery/coffeeshop…
Wanna take a peek at their menu? The chinese lady (perhaps the boss)is a bit pissed that I took shots of their menu that she just grab them asap….hehe!
Now I know why my favourite steamed white chicken rice is delicious.Look at the chef below…Old timer with loads of great experiences….
Steamed white chicken rice(left) and porridge (right)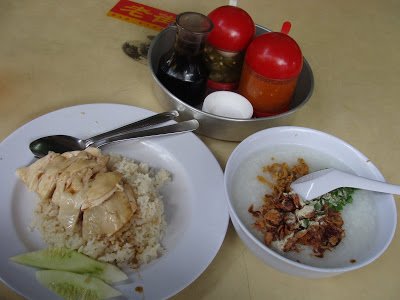 I like the steamed chicken rice because its always of the same good quality…the skin expecially is delicate and smooth.I love!!!Generous servings too for $3.50…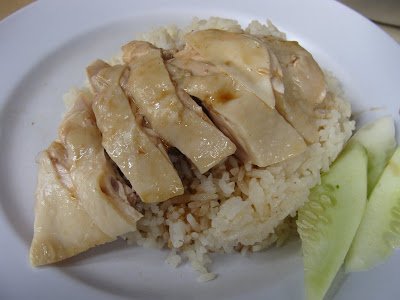 Porridge is not bad…either…with the chopped saltish white carrot….
I love their FRIED RICE!!Whatever flavoured fried rice..be it fried chicken fried rice (below) or seafood fried rice…whatever ….the fried rice that they cooked,is delicious-a must try!…cos they have that whiff of "wok"-frying flavour…
Below is the new addition,prawn noodles…-started last year in July, I think…The prawns are bigger than usual and the broth is filled with fresh prawny flavour but there is a slight bitterness.I prefer this prawn noodles (although their prawns are not that big):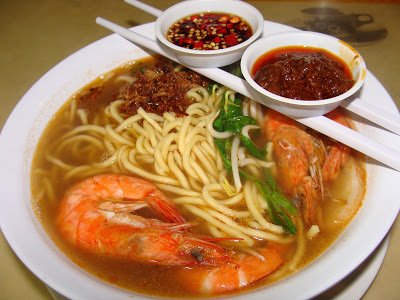 Some people told me that if they feel itchy after eating prawns, they eat pineapple first/drink pineapple juice..and they wont be itchy after consuming seafood/prawns.Really?Im not sure…the reason why and Ive never tried…*just sharing some tips from elders..
Location:
New Hawa Restaurant
213 Selegie Road
tel: 63384020
10am-10pm
(on weekends-hours might be extended)
non-aircon coffeeshop
Ok, Im full…what's next?
Oh I heard Cafeela Seafood Restaurant (evening only)at Jalan Kayu also serves steamboat in price range of $30 (small),$40 (medium) and $50 (large).Hmm,sounds interesting…but I missed Habib's seafood at Bukit Batok near Bt Gombak MRT.They have a mini buffet but it was hefty generous (also have loads of crayfish) and its cheap!Too bad, no more…
More steamboat cum grill buffets?
http://www.putriberendam.com/singapore/east/han-river-table-barbecue/
http://www.putriberendam.com/bbq/halal-kimchi-seoul-garden/
If you are heading to Malaysia,halal steamboats/buffets:
Rawa steamboat near Leisure Mall (Johor):
http://www.linamasrina.com/2009/07/jmc-gathering-rawa-steamboat.html
Flaming steamboat@KL (near Sunway):
http://www.flamingsteamboat.com/
Will Coca steamboat in Singapore be HALAL-certified?I heard its one of the best…Hmm…
http://www.vkeong.com/2008/food-drink/coca-restaurant-seafood-steamboat-buffet-review/ (Malaysia)
Disclaimer: Food featured are subject to my personal taste. I hold no responsibility for your body's gastronomical adventure.All food shown are either from Halal-certified or Muslim owned establishments(with no liquour/alcoholic beverages).I will try my utmost best to update and maintain the relevant information shown,insya-Allah…but your body,your responsibility.Do ensure that the Halal-certificates are up-to-date,renewed (not expired) and displayed promptly before ordering/consuming. If in doubt,always ask the staff with a smile.
Remember: Use ur senses especially your heart.But mainly, ask your iman (faith).

Don't assume: A headdress/scarf lady is not equal to HALAL. "No pork no lard" signage is not equal to HALAL. A crescent moon and star symbol is not equal to HALAL. Not all Mediterranean (e.g Turkish kebab), Malaysian, Indonesian cuisines (especially Nasi Padang food) is HALAL. Whatever franchise that is HALAL in Malaysia,Indonesia or in any muslim country does not mean it is HALAL in Singapore or anywhere else. Your body,your responsibility, check its HALAL authenticity. More on disclaimer?

Thank you for your kind attention.
(Visited 183 times, 1 visits today)