Often as I was cruising to Kg. Siglap Mosque, I will see this restaurant kinda calling out my name to try their food there….
Alhamdulillah, here I am as early as 7.30am….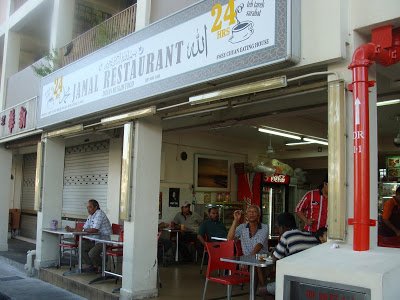 They sell everything from Malay breakfast like NAsi lemak and curry puffs to indian fare like roti prata,dosai and loads more….
I like their beverages and egg prata.The dosai is not bad too ..only a bit charred …
Mee rebus is not that thick but it tasted alright…like Malay Mee Rebus! (Sorry I dont see any malays in the kitchen, it seems to be an all indian male kitchen)
Both currypuffs if its warm..it will be good.If u like lots of onions in ur sardine puff,then this is for u…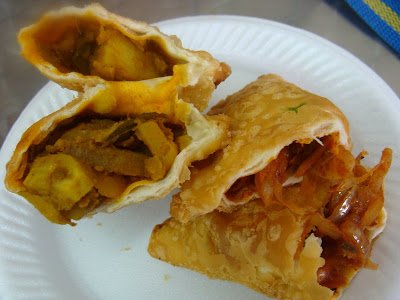 As I wandered off to its vicinity to check out what else they have there..I saw a small Malay stall filled with customers.
I dunno what is the name of the shop,there is no signage….I dont think its called Siglap 5 Salon…

Oh,wow!SO many food so early in the morning?!!I love the rendang chicken!!YUMMY!!I bet the rest are as good as it looks.I tasted their lontong….felt so homecooked with love….
they also have other Malay breakfast fare….It has been operating since years back…
The right most kuehs (below) is quite popular….I think its name is Kueh Kaswee….Brown colour cup shaped eaten with white coconut shreds.

The rendang chicken is delicious and the lontong is good too!!
Ok,Im OFF to work in this HARLEY…VROOOOOOOOOOMMMM!!
Location:
(Visited 10 times, 1 visits today)