I know about this franchise all over Singapore but never have the chance to dine here…Often, I will pack and go….They serves some of the cheapest food I ever known.Where else can u get HALAL chicken rice for $1.80?
Their lemon chicken, roasted chicken and steamed white chicken are all for grabs for only $1.80!!Wow!

So what shall I order?Everything smells so good here….
Roasted chicken rice (above) and lemon chicken rice (below)
The rest (below) are not $1.80 but quite affordable too.The malay food is slightly higher priced.But I love the sambal goreng..it has a rich flavours of coconut milk and its TASTY!And the rendang although its not that tender, but the gravy is MAMAMIA!!! Try it to believe it!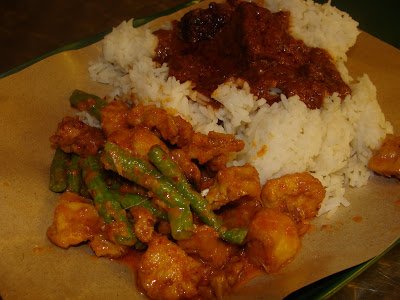 Mee Goreng tasted like malay fried noodles meant for breakfast.I like! A bit oily though…chicken wings not bad…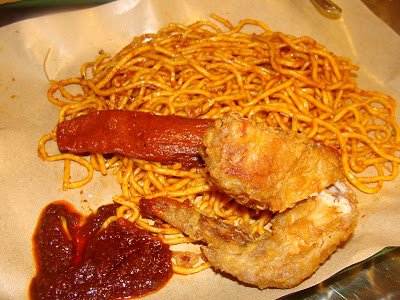 Fried fritters for breakfast…mostly VEGETARIAN….I like the fried ball with sesame seeds with greenbean paste.YUMMY!!Kueh Lapis and the vegetarian fried flour when dip with the thick sambal(homemade chilli sauce)is not bad….
Hey!There is another branch in the same row….but further off….
Just in case u wonder how it looked like-packed and to go…..
Overall,its cheap and good….They are opened as early as 7.30am….And i saw something steaming ..oh,they sell noodles too! Chinese fish ball noodles with soup and lots more!!Come here for a good breakfast to start your day!!And u get to save too…with their cheap prices!!
My favourites: Roasted chicken rice,fried sesame ball and nasi padang-sambal goreng and rendang.YUMMY!
Location:
Ananas Cafe
10 Pasir Ris Central
Singapore 519634
(Visited 26 times, 1 visits today)