Four Seasons Durian
391 Orchard Rd #B2-07
Ngee Ann City
Singapore 238872
Halal-certified
I was checking up on old cravings of Mee Soto at Takashimaya staff canteen but its no longer here.Thus scanning thru the many lil stalls at Ngee Ann City, I found this!!!DURIANs!!
I had longed for a pure durian puffs and crepes.It seems my prayers are answered.Alhamdulillah.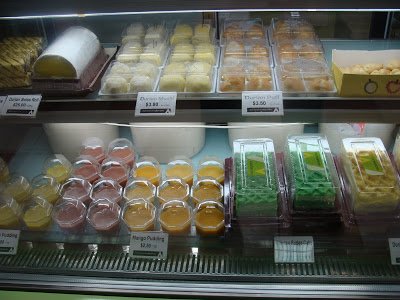 There are durian pancakes,mochi… too?Hmm…interesting…
Counting the coins that I have….I bought crepes and the puffs.Total-about $7.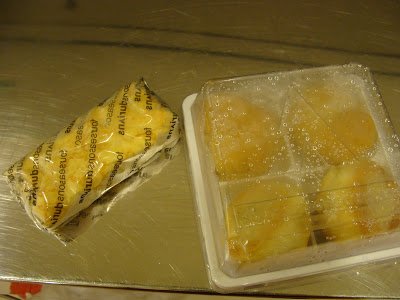 Interestingly the popular ones are durian puffs.I ate it instantly but I think it needs time to be thawed at room temperature perhaps…cos it tasted like eating Durian frozen ice-cream.
I prefer the thin crepes rolled up with creamy soft durian pulp.YUMMY!!And its sweetness is just nice.Love it!
Insya-Allah next time, perhaps….DURIAN MOCHI?Mmm….
travel tip/trick: To neutralise the heatiness of durians, try add a tiny dash of salt in the durian skin and add some water and drink.Or easiest….is to find Queen of Fruits-MANGOSTEEN!And it will help to reduce the heatiness,insya-Allah….
previous post on Durian Birthday cake:
http://www.putriberendam.com/desert/717727-durian-cake/ and its website: http://717trading.com/dm_pd1.php