It was said this is one of the longest Nasi Padang "survivor" in Singapore.Anyone who is a Nasi Padang fan would have heard about its delicious barbecue chicken with dollops or rich creamy coconut gravy.Yum,the thought of it kept me salivating.
I had been frequenting this place since 3 years back.But as I was checking back my blog for updates and all that, I realised that there wasnt any post on this delicious nasi padang stall.I wonder why. I remembered taking upteen photos but I cannot remember posting it.I guess when one is purely engrossed in consuming the barbecue chicken nothing else matters.And after devouring those tender licking chicken,rendang and limpa, one gets easily satiated that I cannot recall any thoughts/intentions of blogging about it.
Sometimes when u do this too often, I get too carried away in my bloggin world.Juggling between reality and the complexity of internet telephony virtual world.Often, I was duped thinking that I had done the latest food postings but in reality check, it was just a lucid dream.
And to make matters worse,the tummy often work faster than the hands and mind thus that makes it even complex.I think I need to upgrade the RAMs in my brain.Its lagging behind the tummy… *Sigh.
Okay enough of this endless ramblings…
While walking towards Nasi Pariaman, I saw this..something new@148 Arab street opening times are from 4pm-1am.For more info, subscribe to my latest tweets.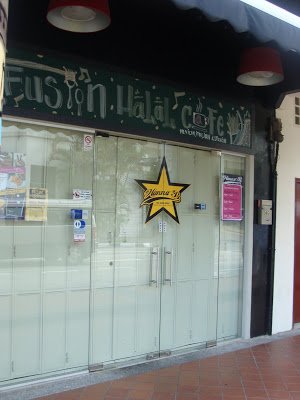 And hey..Nasi penyet?

Nasi Pariaman is located right across House of briyani,if you have more tummy space, why not drop in for a look ?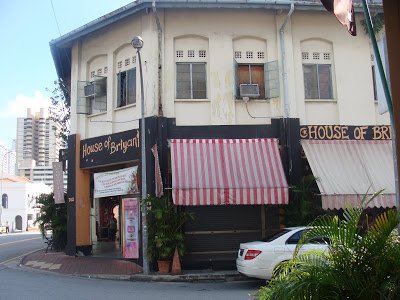 Arab street is one place that kept me jumped with delight with lil surprises along the way.This is one area that can make me HAPPY aside from Little india.Both areas never failed to surprise me with new fancy restaurants of various concepts and technology mushrooming thruout the years.And the best part is that, I had to confess…I never really get to cover 100% of it….thus if I had no idea what to eat or what to feature, I just head to these 2 areas and I will get new discoveries….without fail.Alhamdulillah.
Ah..the food has arrived…all these for only $11.50?!Thanks!

Tender barbecue charcoaled grilled chicken in creamy coconut gravy.Lil sweet and savoury.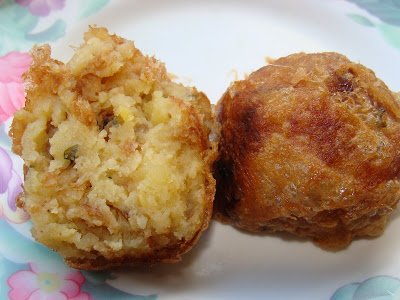 Fried potato cutlet…aka begedil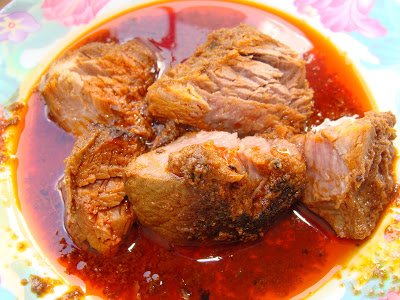 Tender chunks of rendang….a tiny bit of spicyness….
Ah, my favourite LIMPA , I think its the cow's spleen..soft tender in rich spices gravy.Mild spicy.I love this! No one has ever cooked limpa like they did.Bravo!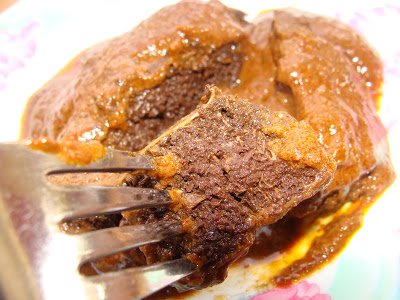 White rice is a must especially if it comes hot and piping.The gravy is added without request , I guess its a norm.The reddish thingy is fresh chilli sambal .This is a must when eating Indonesian cuisine.So what are u waiting for?Wash those hands and chow down now!
Lunch times are crowded, bring ur own chairs and table if u are late…..Best time to come is 9.30am-10.30am-BRUNCH.My favourites are the cow's spleen (LIMPA pronounced as "limp-per") and ayam bakar (pronounced as "ah-yum bar-car" which meant roasted/bbq chicken)
Verdict-The food are unforgettable!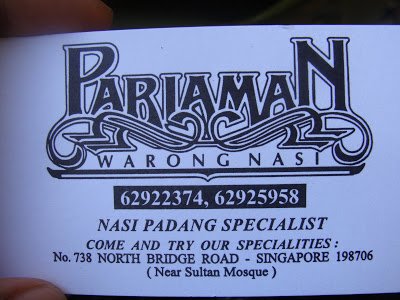 Nasi Pariaman
no. 738 North Bridge Road
Singapore 198706
tel:62922374/62925958
States at the signboard that it is open 7.30am-3.30am (mon-fri)
Saturday till 1pm.
Sunday is closed.

View Larger Map
p.s: the staff are friendly and even come up to chat with me and exchange business cards.Oh,they also have bbq fish eaten with sweet caramelised soyasauce,onions and chilies.
(Visited 5 times, 1 visits today)