As we head to Seremban, this Saturday morning… (sorry about the blog dates, all mixed up and if u wonder how come, all my posts are on Saturdays,dont bother,its technical issues…)
Have u watched a movie whereby a person woke up just to find that he/she has to relived the same day over and over again till he gets it right?kinda magical…?
Well just take it that Im reliving Saturdays again and again… with different activities…and different locations kinda like teleporting or something… That will be cool *imagining all the sci-fi fantasies..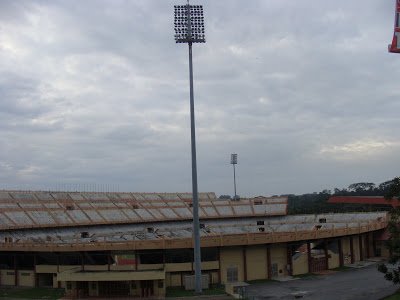 I heard the Seremban football club is the recent champions,right?I think this is their training ground…
As our tummies were rumbling, we saw a roadside stall selling breakfast.YIPEE!Its located right outside the stadium and Kariah Paroi Jaya Mosque…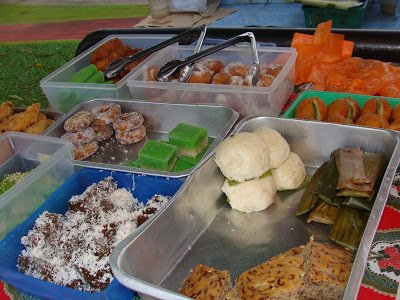 Oh my…look at those mouthwatering malay kuehs and food…..it looked so humble but when u put them in ur mouth….heavenly…..
Below is called "Burger Malaysia".The burger consist of one slice of cucmber and ikan bilis chilli paste/sambal but it was YUMMY!!The bun is fried to perfection being crispy on the outside but yet soft on the inside….
Kueh Keria-is so GOOOD!!Its a Malay doughnut-made of sweet potatoes.99% made of sweet potatoes unlike modern keria which is often mixed with lots of flour …..DELICIOUS!
Oh my,this humble nasi lemak with just a skinny lil salted fish and sambal is so delicious!!Ive never eaten nasi lemak with salted fish.Everything is good!IT felt so good like it was cooked from the heart…..So good…and cheap.All Rm$1 each,the kuehs are 3 for RM$1….

We spotted these makeshift stalls and a nearby market as we wanted to continue our journey….

And so we stopped to take a peek…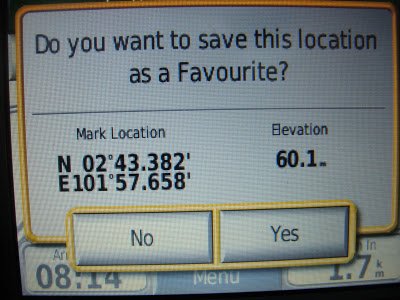 I did not go into the market cos MBs have warned me not to.We got to stick to the plan and schedule.They knew that if Im in there, it will take hours.Cos Im easily intrigued by markets and bazaars…So many stuff!!!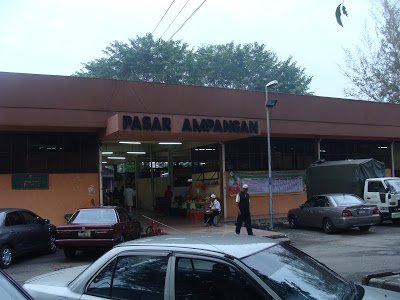 I asked MBs, whether they want to have DURIANS for breakfast,they were like "WHAT?!" immediately awaken by my absurd question…But I think, Durians for breakfast is good,cos it gives that jolt of sugary rush in the system,making u feel like want to run 2.4km hehhe!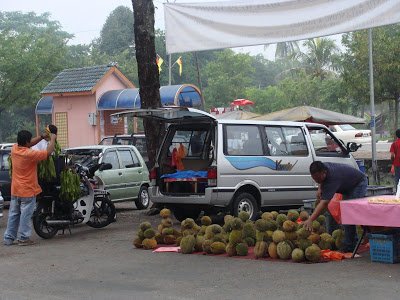 travel tip/trick: To prevent anyone from questioning you,aim low at the products instead of the sales person when taking photoshots.And put it in mobile/active/sports camera mode so that u can briskly walk and snap,snap….and u will leave a trail of mouth open wide….hanging,wondering…what is this lady up to? *chuckles
I saw that some stalls sell the northern cuisine like Nasi Kerabu and Nasi Dagang (rice +glutinuous rice+halba seeds cooked in coconut milk/steamed)…with many side dishes….mmm..smells so good….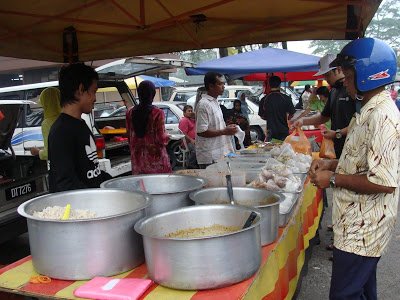 The roti canai also looked GOOD!

We had these hot and piping murtabaks!

These murtabaks are different that Singapore's cos the outer is thin layer of prata skin but inside is purely egg omelette with meat ,onions and all that!!! YUMMY!! A must try for EGG lovers!!No need for the curry gravy,it taste so good on its own.
The murtabak seller talked to me in a different accent.I have difficulty understanding him.I wonder whether its Seremban accent or something?Anyway ,the murtabak is a complete sell-out around 10am?! Wow!
YIKES!!Look at those smoke emitted by this lorry….POLLUTION police,help!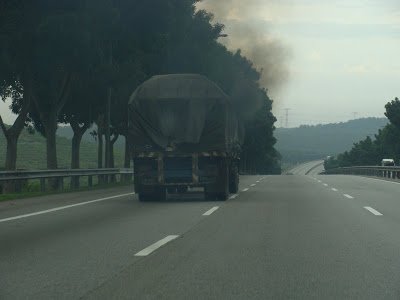 (Visited 17 times, 1 visits today)