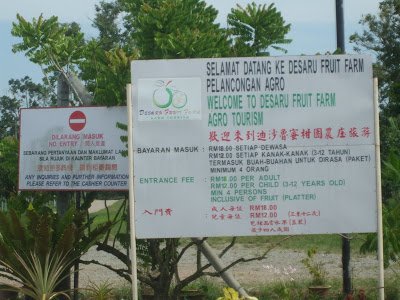 A fruit shops awaits at the entrance.

Entrance fees..

I thought we are sitting in this open air vehicle but were brought into an airconditioned van.
travel tip/trick:bring a hat and lots of water along.

The Indonesian guide speaking fluent Malaysian and english language.

The cactus looking plant has bore beautiful dragonfruits.
Breadfruit-we normally eat it deeply fried.
GIANT jackfruit!!
Kuini another fruit similar to mango but it has a strong fragrance.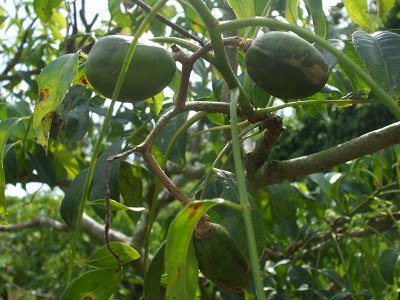 Passionfruit tree (buah susu)
Durians..
Pomelo tree
Betel leaves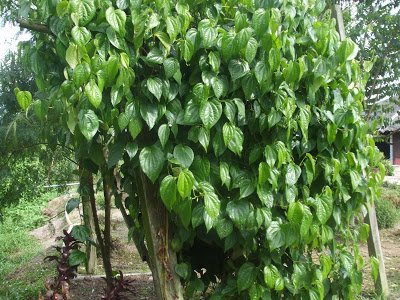 I think this is daun kesum aka laksa leaves
turmeric leaves
Cats whiskers? good for health.Drink it like tea…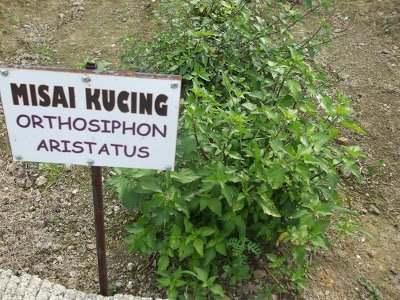 Rosella fruit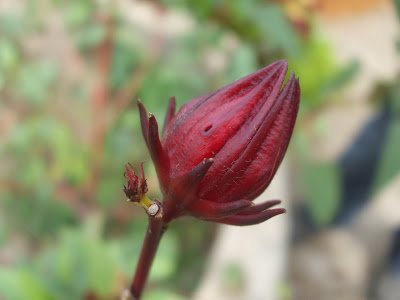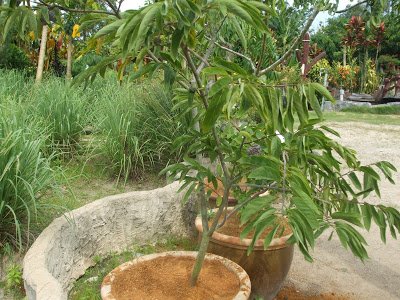 Custard apple tree
Lemon grass
This is a unique looking pineapple.Is it twins?
Aah..more cat whiskers all packaged up.U can buy them here.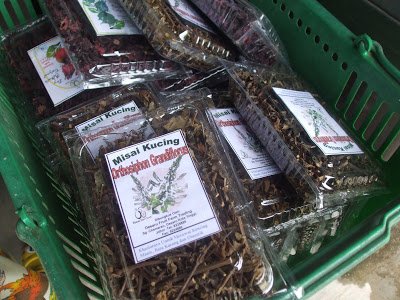 There is a big house that showcase ol antiques of Malaysian props, untensils, islamic antiques and lots more..
COntainer for the rubber liquid that were tapped..
These KOI fishes are HUGE!And they are hungry…
Papaya or paw-paw.
Mango trees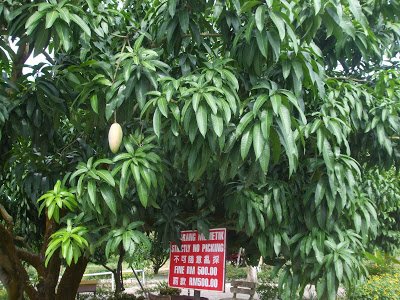 U think that once u are in a fruit farm, u can pick as u wished? Fat hope. Only with the guide's directions as to which fruits are edible and ripe enough will you be allowed to taste them.
The guide further explains that different trees create different type of honey.thus here, u can see many hives in and around the farm.No worry,they wont attack you.The guide also laughed at the media always potraying the way to remove from bees attack is to run to the water.He said that does not work.Sometimes bees can wait for hours.Erm…YIKES?! Endurance…
He said when that happens, just be still and the bees will go away.
Banana trees
Longan trees…
Noni tree (mengkudu)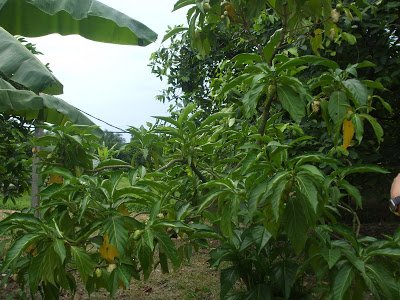 Ah…Noni juice.I remember those days when my uncle would bring kilos of it for us to make into juice and drink it.The juice is not bad but I cannot withstand the smell.If u keep it in ur house, it smell like something is rotting… Its health benefits are known worldwide and Hawaiian noni juice are very popular.
This fruit tasted sourish.Like some sort of plum.
Star fruit tree…
Monkeys are not that wild…
Turkey…with cranberry sauce?
There is a nearby Ostric farm where u can learn an indepth about these beautiful creatures.And can even ride on them!
http://www.etour-singapore.com/desaru-ostrich-farm.html
Oh,there are ostrich burgers too in Malaysia.It tasted similar to beef.
What cha lookin' at?!
Rabbits are just lazing around.The animals are not scared of human presence.In fact, we are allowed to pet them.
Peacock feathers
the guide asked me which one is female?
What a fine looking chicken?Steamed or roasted?
Eagle felt a bit caged up…
Many times, a friend had wanted me to come here to learn more about flora fauna and natures gifts…and upteen times, I had refused.Cos in my mind, a fruit farm is about endless buffets of fruits….But as I toured the area during that limited few hours there,Boy was I impressed with the whole deal!
http://www.desaruff.com/home.htm
travel tip/tricks: If u want to visit Malaysia for its abundance tropical fruits, take note of the dates.June till September are a great time to visit.Bring those cartons, gunny sacks and whatever to carry those loads of colourful variety fruits.
Ah..honey,bees and propolis are miracles of nature with many medicinal healing properties.
When I look at these bees working…felt kinda guilty that Im holidaying right now…

Natural honey fresh from the combs..ooh lala! I love honey!

When consuming the propolis,its best to use plastic/wooded spoon instead of metal.

Overall verdict: It was an unforgettable enriching experience! Bring ur family down.The kids will love the pet areas.There are also alligators, snakes and other poisonous creatures but they are securely encased.
How to get there?
From Johor Bahru city centre use the Johor Bahru – Kota Tinggi trunk road (45km).
From Mersing town use Mersing – Kota Tinggi road;
From North – South Expressway, exit at Pasir Gudang or Kulai interchange and from Kota Tinggi town it is another 39km to Desaru Fruit Farm.
Senai – Pasir Gudang – Desaru Expressway expected to be completed.
MINGTA ENTERPRISE SDN. BHD
No 1, Sungai Cemaran,
Desaru, 81900 Kota Tinggi,
Johor Darul Takzim.
Tel : 607 – 822 3886 /2886
Fax : 607-822 4886
(Visited 14 times, 1 visits today)