Azmi Chappati
Thye Chong Restaurant
170 Norris Rd
Time: 0800 – 2230
View Larger Map
I love getting up early and scan thru the lil streets of lil India for breakfast.That used to be my daily activity when I was living in that vicinity.Just a whiff of that chappati in the early mornig..*sigh..(Alhamdulilah..nikmat)
Anyway, I bet not many of u know that Azmi Chappati sells mutton brains, right? Well, let me present it to u,today.Alhamdulillah…


I ate mutton brains soup before in Johor but erm, dont really like it.It tasted soft like fish roes and soft lungs(paru)combined..and spongy..and had a distinct smell. I had the mutton brains at johor night market near City Square.
The chickpeas curry is quite nice!


Ok, I was at the shop 8am but the scrambled mutton brains is ready at 8.30am.I do not know what to expect.But when it arrived on my table, it doesnt look that intimidating…It looked like eggs?!! As I take a bite size of chappati and some brains,and put them into my wide-open mouth…it was eggy,saltish and erm…ok.I guess the eggs, must have camouflaged the real taste of the mutton brains.It was quite tasty and lil spicy but salty.Not even a whiff of goatie smell can be found as I chew my newfound delicacy.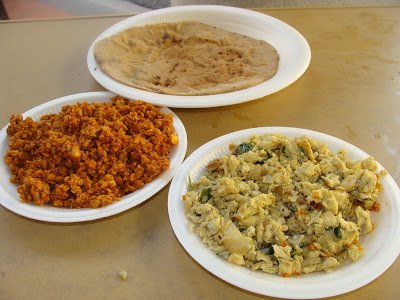 Look at the puffiness of fresh chappati.YUM!And do u know Chappati is a healthier alternative to rice?

I also ordered scrambled eggs cos I saw this chinese man eat so shiok with mountains of scrambled eggs and chappati that's all…And I must join the fun too!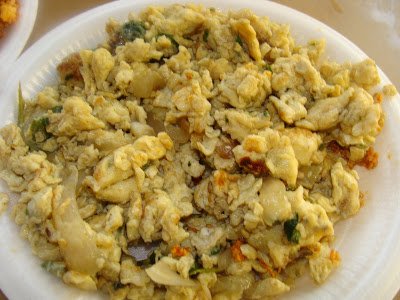 Ok,lets get a closer look at the mutton brains…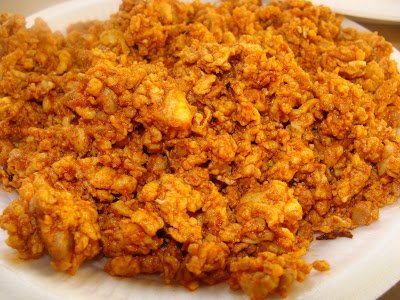 In the end, I felt too eggy…but it was a good experienced to taste it!
Updated 5.4.2010: I tried it again after a fan in FB craves for it and everytime she goes there,its sold out!And so I thought,there must be something great about this dish that I fail to appreciate.And so I tried it again.I follow my gut feeling to eat it with plain dosai instead of the norm,chappati.As I add the dips and gravies,I ate the mutton brains,Oh my…..it was DELICIOUS!The plain dosai somehow compliments the mutton brains.They are so GOOD together.Like a match made in heaven.With or without the dips,the crispy thin dosai (slight hint of sourishness) brings out the best in the mutton brains which I thought was ovehelmingly eggy and saltish with chappati.Wow! Sometimes,in food,the right combinations and pairing up is the one that wriggles our normal tastebuds with glee.Got to be innovative and creative.Got to try weird combinations,got to eat differently from the norm.Keep an open mind…and the treasures of the unknowns will be revealed to u.The world of taste will unravel itself willingly…
I never knew they sell delicious dosai too until….I saw a malay lady eating with her bare hands not caring about onlookers (like me) staring at her…
Look at those mouth watering freshly fried flour fritters so early in the morning! I like the ones with dhal (darker colour on the left below)…DELICIOUS!
The idly is quite big…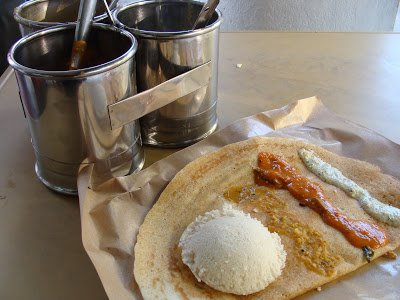 Hmm..what is inside these 3 cans? Watery light sourish soup similar to rasm,coconut chutney and spicy thick gravy perhaps sambar….

Must add dollops of all 3 different gravy…
Look at the colourful combination!!! EAT with ur BARE hand!!Scrumptiously yummy!
And i am going to have takeaways!!! Mutton PAYA is a must -try.2 years ago, I prefer the Mohammadi Mutton Paya eaten with Naan (just opposite no.2 desker rd) but today,they dont have it, I dunno why but weekends,they normally have it. So the next best thing is Azmi Chappati.
And the taste have improved.Its curry is much thicker and tastier.YIPEE!!At least my sadness is being replaced.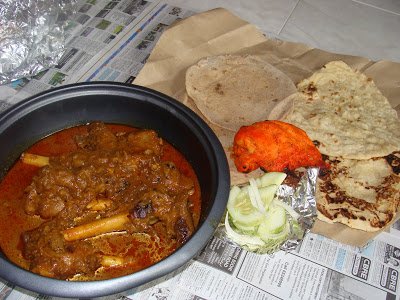 Look at those fleshy mutton leg bones!! For 4 bones=$6.
Mutton paya is only ready by lunch time about 1pm,daily.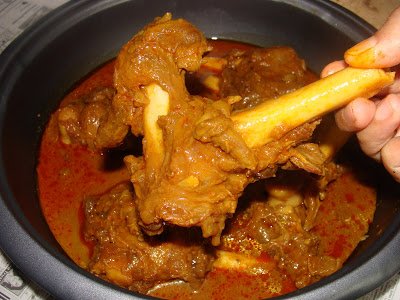 Juicy tandoori chicken and naan is from Mohammadi Restaurant (opposite no.2 Desker Rd) and I think they have soft succulent tripe curries too…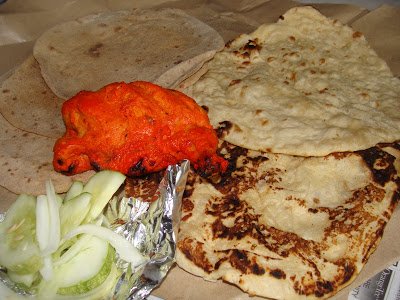 If u were to eat there,they have many delicious curries eaten with rice or hot piping naan.And dont forget to eat their shiokest mango yogurt, homemade.It used to be $1.20 but now it is $2 with the same size plastic container.I did glance at my neighbour eating some indian sweet (gulab jamun).Looked yummy….
My favourite…mango yogurt…the white one is plain but still as DELICIOUS! If i pass by,its a must to stop and have one….
Previous post (Mohammadi Restaurant):
http://www.putriberendam.com/indian/homemade-yogurt/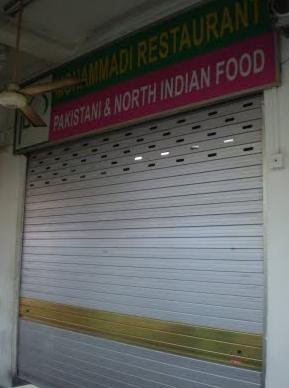 Mohammadi Restaurant
Opens from 1 pm onwards
View Larger Map
(Visited 14 times, 1 visits today)