The drive from Taoyuan to Taipei should be about 20-30minutes but cos we got lost, end up 45minutes.Ok the directions that I wrote to myself are:
If I took the MRT, stop at Guting station (section 1Heping East Road near MOS burger).Walk past the stadium,turn left to lane 199 section 1 and walk straight.Then u will see Daan District office and then turn to lane 70 Section 2,XinSheng South Rd.
If lost, just get a cab… Ok, the real address:
(remember the previous post, the cabbie wrote for me the chinese characters for the address)
Taipei Grand Mosque

62 XinSheng South Road (Shin Sheng Road)

Sec 2 Taipei R.O.C

tel: (02)23948390/23219445

http://www.taipeimosque.org.tw/mosque/pages/home.html
Other mosques are also listed in the website:

http://www.taipeimosque.org.tw/mosque/pages/othermosques.html

And halal eateries are also listed:

http://www.taipeimosque.org.tw/mosque/pages/halalfood.html
Ok,so the cab sent me right at the doorstep of the mosque.Taipei Grand mosque is one of the largest in Taiwan.It was a medium sized mosque.Beautiful and clean. http://en.wikipedia.org/wiki/Taipei_Grand_Mosque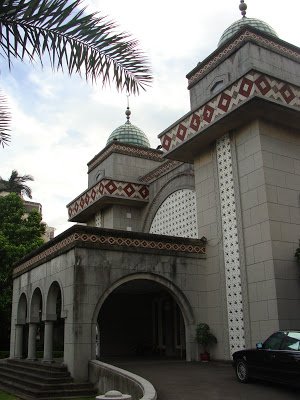 Its entrance…


The five daily prayers timings…


I felt so close to tears as I reach the prayer area.SubhanAllah.Words cannot describe how I felt.I am lucky to be here.I've always wanted to come here but never thought it would be so soon.Alhamdulillah.No one was around.It was past Zuhur time.The male staff in the mosque were nice to me ensure that I know where the toilets are.


Although its an old fashioned toilet, its very clean.Below is the wudhu area for ablution.Slippers are provided.


There was a time, I took off my boots cos Im used to it back home,we leave our shoes at the entrance of the mosques but the male staff said, I can wear my boots.
The shoe racks are on 2nd floor same level as the ladies praying area.


I was surprised to see malay words in notices or is it indonesian?Anyhow, perhaps there is a thriving malay community nearby.


It was peaceful.No one was around and so I recce the place.They wear same like us "telekung" (white praying costume,not a necessity if u are already modestly covered ) cos I saw some pairs of praying costumes in the closet area.
In the closet area, there is a ladder leading upwards, perhaps to the roof.I dare not went up without permission.(That reminds me of my trip up to the roof of Sultan Mosque)


The ladies praying area…@ 2nd level


Men praying area @ first level


There were chairs for studying perhaps for the Quranic/religious classes.And the praying mat has some sort of thinlike mattress foam beneath it.Cos it felt "shiok" (comfy) to be sujud (prostration) in that material.
Ermm…Im testing the place like an open house or something….
I've already prayed thus I just offer the ritual sunnah prayers and although I do not bear to leave.I had to move on to the next location.I fear darkness might reach soon.
Just in case if u want to know the prayers' time in Taiwan (doc format):http://www.taipeimosque.org.tw/documents/Documant2.doc
Such a rejuvenating spiritual experience, I head on.I've got 2 more hours to go before 5pm.What shall I do?Suddenly I remembered that my dutch firemen had requested that I took some shots of the fire station. I did bump into it just now but the cab was moving too fast thus we cannot stop.
As I walk around, most shops are closed and its only about 2-3pm.I try to look for more HALAL food stalls but cannot find,perhaps, its in the lil alleys.


And so I try to find a cab which can understand me.I know the fire station is somewhere near @ Roosevelt Road. I ask the driver to bring me to a firestation but I forgot the chinese name for fire station. hee! And I use sounds to indicate fire stations but no one seems to understand me.They wanted to bring me to hospital or police station even my gestures of spraying water hose do not seem to make them understand me.I've tried German sirens "tatu-tatu",Ive tried shrilling bicycle siren, Ive even tried ni-noh-no-noh sounds as what I heard kids normally say when they play acting to be fireman.But it seems my impression of it is very bad..hehe! And so I decided to walk around on my own.No use wasting that fare $$ just to circle around aimlessly.
To learn more about the city is best on 2 feet.And so I walked on and on, snapping pics of interesting pictures.I saw Roosevelt road and walk continuously.It seems endless…hmm…


From afar I saw Taipei 101 tower, waving at me to come for a visit.I have the thought to go there but Im a bit half hearted.Cos I do not want to stay that long in Taipei.When darkness falls,I want to go back to my plushy bed at Taoyuan…
So while searching for the fire engine, this is what I see…. enjoy!


This is the first time I see a rectangle overhead bridge….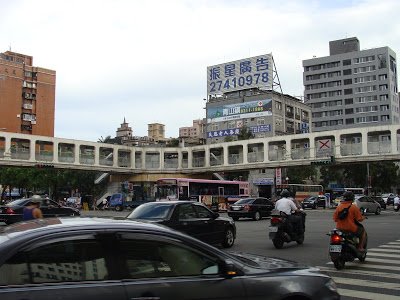 The traffic seems busy at this hour.But its not unruly.The drivers/riders are not impatient.
Traffic warden issuing fines…
This is a cute lil mobile coffeeshop.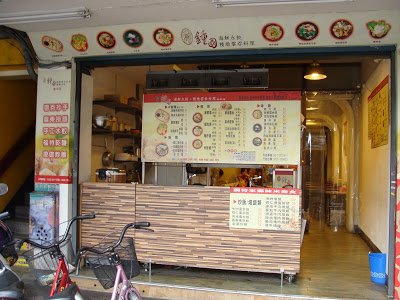 When I look at Taipei on a whole, I can similarities of Malaysia,Japan,Singapore all in one..
Aww…so peaceful.From far, it looked like a plush soft toy, I dare not come close for fear it jump on me…YIKES!
I was told the 7-Eleven here sell good quality premium products.Hmm..not bad..
I heard clak cluck clog…and saw this man in clogs, nicely dressed..I thought I had just left Holland?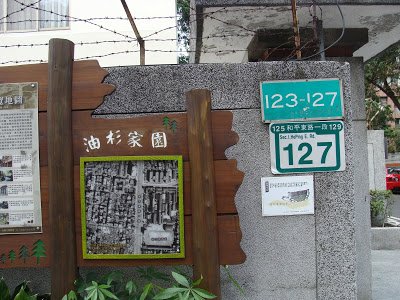 Ermm..found the police station instead and more police scooters
Street hawker
Chinese temple
Bicycle is another favourite mode of transport… that reminds me, have u heard about this Japanese guy who left his career and travel with only $2 in his pocket.He travel round the world just by performing magic trick…Hmm… I also want!!Check his blog:
http://bit.ly/HRgBe
MRT station
Bus stops
University
I realised that there are many headboards with LED lights and words…
Mailboxes
Hey papaya!
Donuts anyone? I miss the Krispy Kreme in the States…I wanted to find out whether is it vegetarian? (read below on the comment by Anonymous about Vegetarian signs in Chinese. Thank you Anonymous!) Or what the fuss was all about? Cos I heard it was the bestest donuts ever…
I peek from afar something steaming, like buns or somesort…
Traffic lights are like the ones in Malaysia
They have a special bus lane…

Church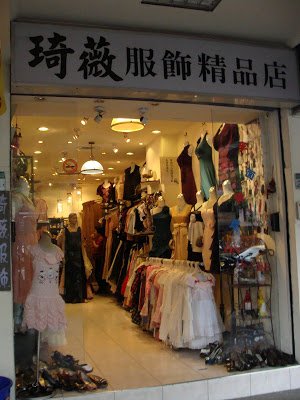 Beside the many MOS burger branches, they also have subways too!(Why do I sound excited?Its not HALAL, u know.Hmm..)
It was about 31degrees celsius and partly cloudy, slight drizzle here and there…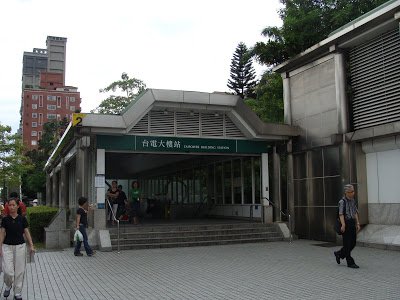 Unofficial traffic assistants to help the school kids crossing….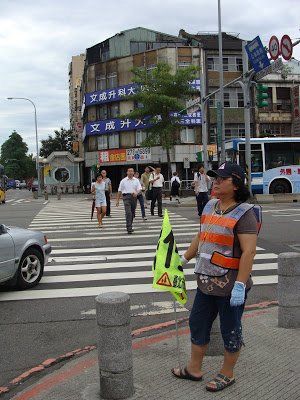 Elementary school


Many brands of detergents


I wonder what is this building?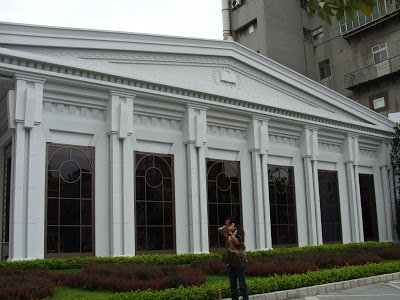 Green apple seller


If u wanna do ur hair, these are the price list..erm in chinese 🙂 But roughly u have an idea…


Overloaded?!! Hmm…I cannot even see the rider…


Oh wow! Fried fritters….I wanted to ask vegetarian or not? But I lost the chinese word somewhere in my lil brain….
This look like those tapioca pancakes (thank you Anonymous..for correcting me in this *refer to comments below. It was not tapioca but its sweet potato pancakes) in pasar malam (night markets).Is it?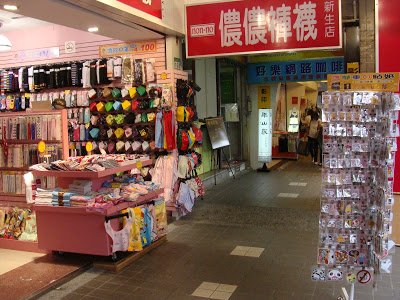 What are they queuing up for?Something fresh and fried….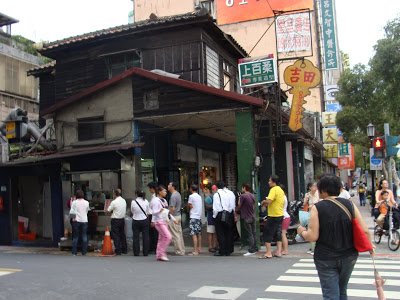 Does this denotes that there is a lil angel in all of us?Hmm…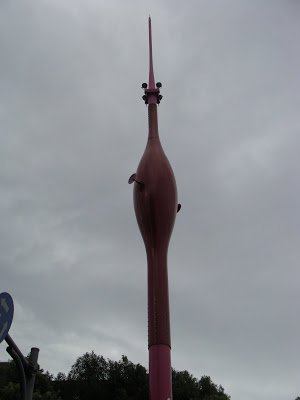 Sorry fire-friends..does this fire hydrant suffice?
I think Im walking in circles….nearing 5pm, gotta head to the beef noodle stall.One of the top 10 best beef noodles in Taiwan….So whatever it is,dear fans.. keep me in ur dua (prayers) always, ok? Luv… *felt kinda weary
So will Putri find the muslim stall and get to taste the wholesome beef noodles broth that people are raving about or did she decides to give up and rest her aching legs and jetleggie head…?Keep on visiting this blog to know the answer…
(Visited 4 times, 1 visits today)