This is my last few hours here..so sadz…
Early morning,head off to the nearest fire station…to check out some stuff.Yeah,I felt bad that I did not cover the Taiwan firestation thus I'm doing a lil extra for the firebuddies..
Same cabbie waited for me and off we went to the firestation…Make way!
Then I noticed there are many people across.It look like some sort of a garden and many pull carts stationed outside it.There were many people. Curiosity gets the better of me.As I probe ..I found out that today 17th September 2009 (3days before Eid) is a cemetery visiting day or cleaning the graves day or something like that.
Its like a market place outside.There were also police and security…
Flipflops..

Steel baking,cookery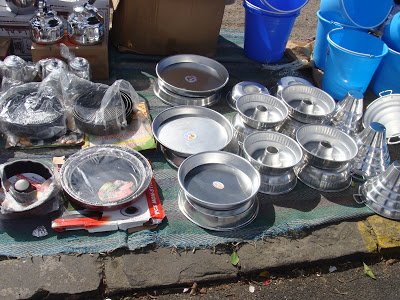 Plastic housewares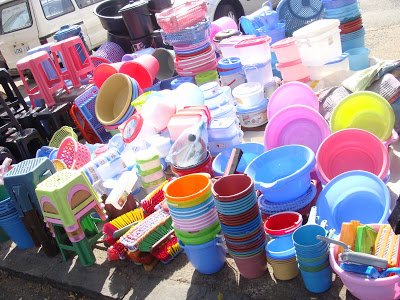 Sieves..
Some sort of spice…
Drinks sachets..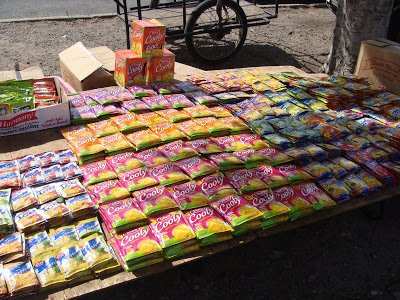 Fruits..
Nuts,walnuts..
Assortments of tiny biscuits..
Note: Most of my pics are headless or bodyless cos I do not want the men to chase after me.I just snap,snap and go…aiming at their goods carts only…
this look like croutons…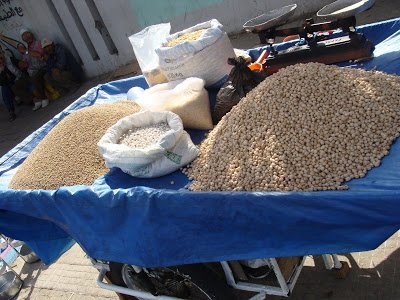 There is a mosque few metres away…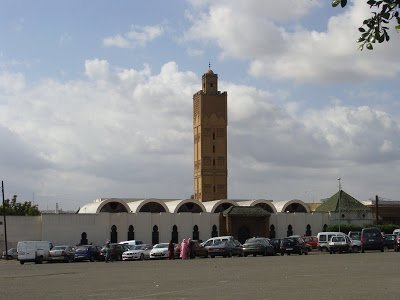 Head to the Royal palace and its residence…
I smell something yummy in the vicinity and asked the cabbie to stop….its another form of local bread but similar to muffins.I like!!Soft and spongy.Hot and piping…It is said best eaten dip in honey…or syrup .I love it with nutella chocolate spread…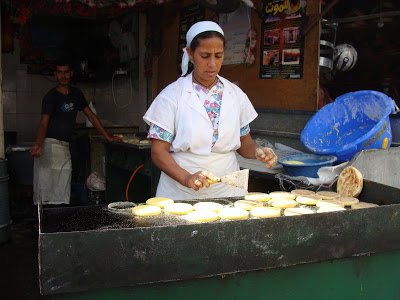 Behind every successful woman,there is a man…

The toll lady giving us a smile…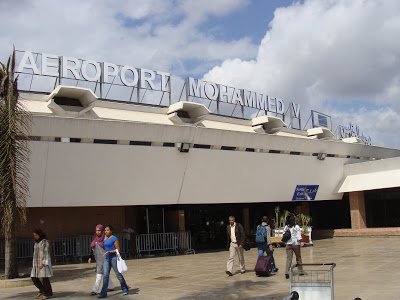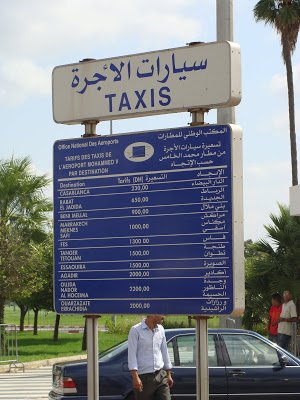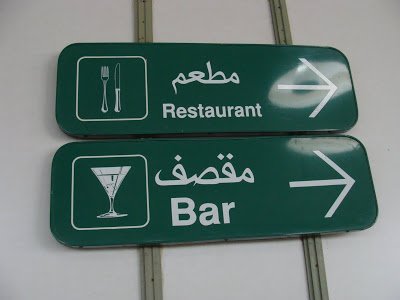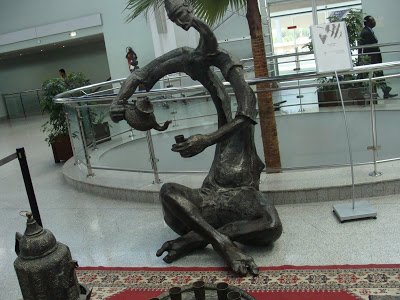 Buying my dinner for iftar…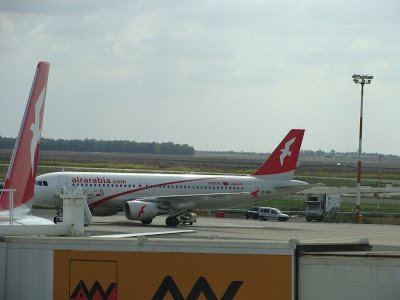 Ready for take-off..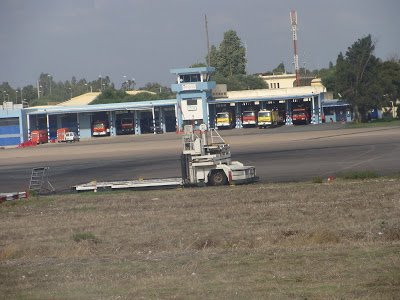 The airport firestation..
Alhamdulillah.Got the opportunity to iftar in the air,with the most amazing skies.SubhanAllah..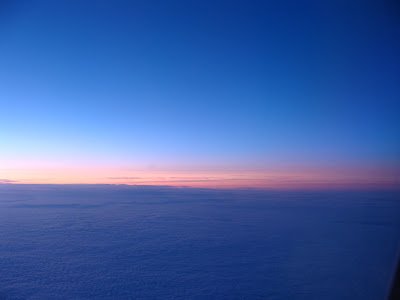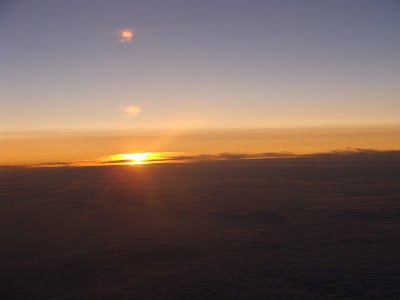 This is what Im having for iftar….figs,banana and sandwich…
travel tip/trick :If u are intending to buy ur meals onboard, do ensure u have Euro currency cos they dont accept Moroccan currency.

I like this airline.It felt so new and they recite dua before departing.Although its a budget airline, I felt cosy.The programs they show onboard are cartoons and Canadian popular show-Just for laughs.It was funny!
And there was an incident on board.A kid vomitted in the passageway and everyone was so amazingly helpful.They help one another.It felt like Im travelling with family.When its time to iftar, this grandpa gives out fresh dates to everyone irregardless or race,religion and age.I love the atmosphere…

Goodbye Morocco, its been a delightful experience getting to know you…
(Visited 5 times, 1 visits today)