Ok, I bet u must be very interested in what I eat daily or hourly… (err..)The photos shown below are not for the faint-hearted (hehe! just joking!)only for bottomless pits tummies like mine.
Anyway, some food are bought from the market and the roomies get together (actually, its the same "chef" every time (thks M!), we just help out with the eating", setting the table, washing the dishes, burping and …. *smell or sounds emitted are just to show our gratitude n satisfactions after each meal…*grin)
Baguette +Tomato soup +guacamole (mashed avocado+lemon+…)

Snacks:Tempeh-fried fermented soyabean cakes(can be found in Asian shops like indonesian and chinese)

Cauliflower+olives+white fish steak steamed

Seafood stew

Salmon belly

If u visit Moroccan houses, they will give u this dip-garlic+olive oil+dash of salt n sugar. Lovely!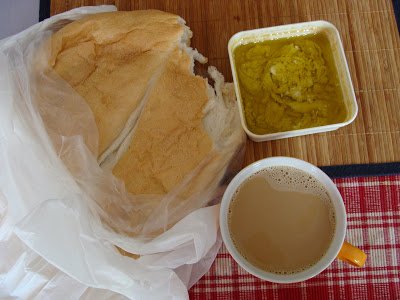 Gala melons are so sweet.Bought at market 2 for $1 Euro only.Look like honeydew but taste so sweet like rock melon.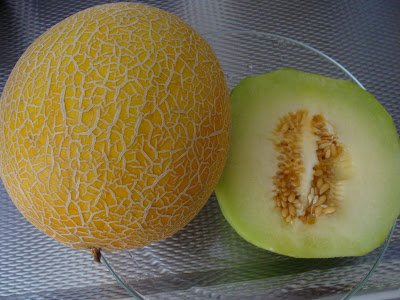 Dutch specialty-stroop wafels (as mentioned in earlier post)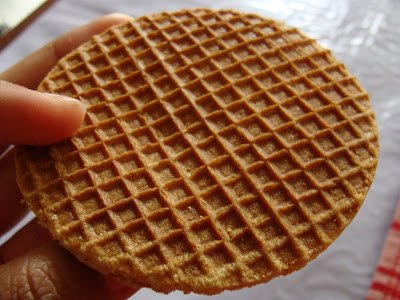 Fried paling (eel) +cauliflowers +mushrooms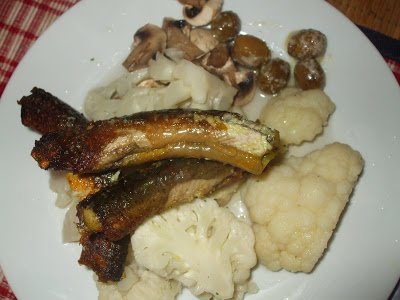 One of the butcher was eating breakfast when we came in to the shop,without us asking, he actually made 3X sandwiches for us same as what he was eating.So generous of him.It was indeed yummy! Cheese +soft white bread+large fried sausage slices.
Sheep Tripes (stomach) +salad
Rice + vegetable soup +cucumber+bite size kebab meat cutlets (given free by one of the butchers cos we bought lots of meat)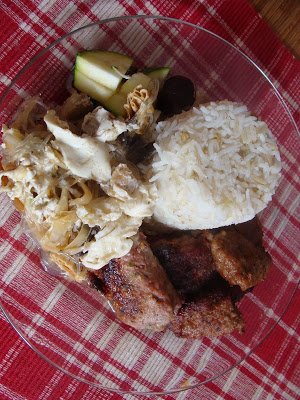 Zucchini +champignons soup(I love these mushrooms here! The dutch actually eat it raw to taste its freshness in the market)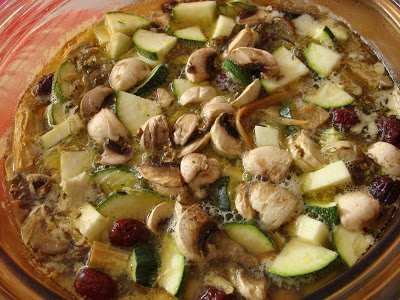 Chinese style seafood fried noodles
Rice+grilled eggplants + fried chicken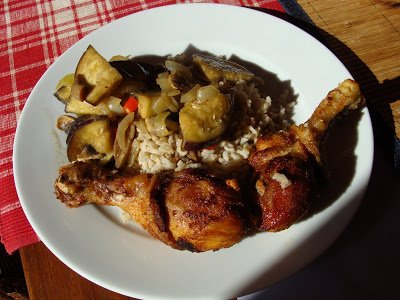 All vegan meal-apricot+strawberries+salad+aubergine
Fried rice special -Rice + cabbage+ cow's liver/lung
Creamy smoothie of fresh strawberries and milk
Fish in sourish turmeric gravy (singgam/singgang)
Cauliflower soup
Breakfast spreads
Crunchy peanut butter spread + chocolate rice sprinkles (Dutch love to east sprinklers, many flavours: strawberries, chocolate, white chocolate, dark chocolate,colourful cream..)
Brown bread +margarine +bastard sugar (molasses)
Grilled chicken drum stick (lovely spice from the butcher shop, just wash the chicken and rub the spices all over the chicken and grilled in the oven/bbq)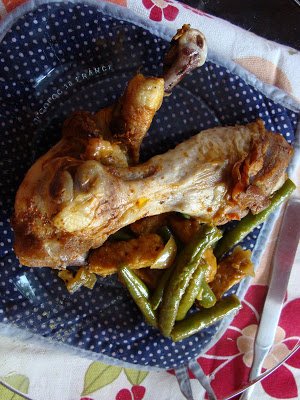 Pickled vegetables (acar) -cucumber,carrots,garlic,onions in vinegar
Salad is a must for all meals. Always eat fruits and vegetables first before the main course.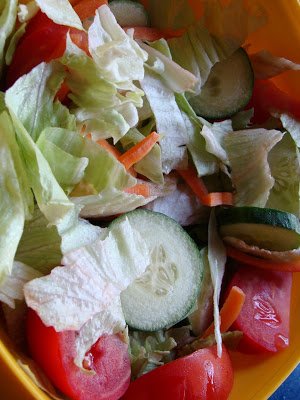 Chinese Noodles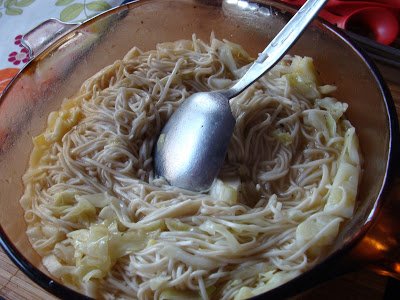 This is my daily dosage of breakfast. 2 slices of brown bread + butter +Nutella but today I need extra sugary food, so I add sprinklers (err…too sweet)
Eierkoeken- a dutch specialty. It is as big as the whole palm of my hand. Tasted like bahulu (malay kueh) very similar! Soft and spongy.


Mee hoon soto (chicken soup +noodle)


A big luxurious cup of hot cocoa + whip cream (slagroom) +chocolate powder after dinner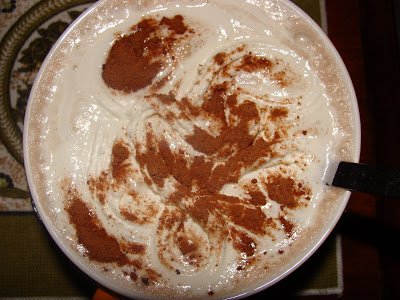 Soto ayam -rice cakes +old chicken soup +taugeh (bean sprouts) + coriander + chilli paste

We were looking for "ULU dag"-Turkish ice cream soda (cos one of us had tried it in on Turkish restaurant somewhere in Europe and like it) but we cannot find and settled for this instead,err… tasted like soda water, we add some rose syrup to make it nicer.

Pannenkoeken/Pancakes for breakfast…
We bought these 3 set of cooked fishes for only $10 (actual price should be $15 Euro), the Morrocan fish seller knew one of my roomie as regular so she get special price. The customer beside her eyeing her wryly..heheh!
The fried fish (I dunno what fish,we try to figure it out but we wallop even before we knew) with dollops of sweet sambal.
Mixed seafood fried in batter (shelless prawns, salmon,mackerel)
Mixture of mackerel and tuna fried in batter.Wow! Yummy white fishes….
Chillies are a must for me here! Not as hot and spicy as the ones in Singapore but good enough..
Saur Kraut-sourish white cabbage (maybe vinegar added?) tasted like kimchi but not spicy at all.Very sourish. The trick is to eat it with soup dishes.And it wont be as sourish.Some eat saur kraut with hotdogs +buns+ mustard
I had broccoli +sauer kraut + fried boneless mackerel dip in batter
We have the same meals but each and every one of us have different tastebuds so we add more stuff in our on creative way.This one below is rice +pickled cucumber (Acar) +sauer kraut + satay sauce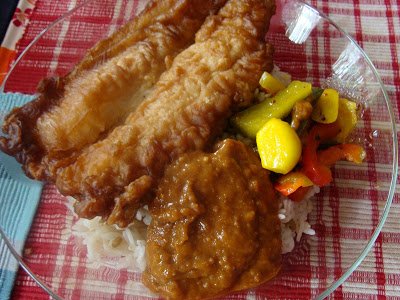 Vegetable stew of beansprouts +potatoes+black fungus+banana shoots

(Visited 3 times, 1 visits today)