Where will my caravan go today? Hmm….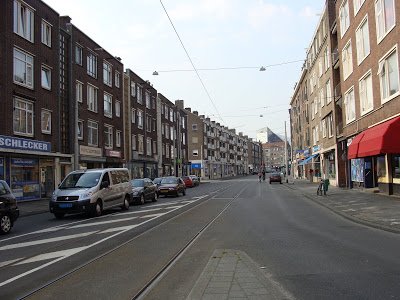 As usual, woke up early, blare the house down with melancholic uptempo music to wake the others up.I will always clean myself up ASAP ,dress to go out n then I will be at the computer,checking emails, twitting myself silly…work out n jump about.Cos Im very active in the morning….crazy sometimes especially if I get a good night sleep. I dont wanna waste a single second of the beautiful morning. Set the table for breakfast n wait for my roomies to wake up groggy with messy hairdo.hee!
After a good breakfast…with 2 piece of brown bread, butter and NUTELLA.Good enough for me.Hot tea with milk.And that's it.My eyes will gleam with excitement cos I want to uncover this foreign country. And today Im gonna start with my neighbourhood…Always start from where u stay..then spread out.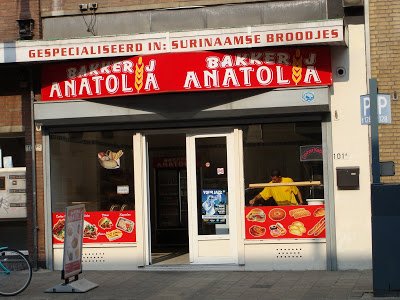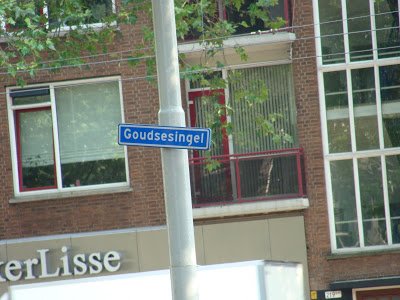 I love Organic food!I was watching about this 2 ex-models (Jason and Jason) who started a company from their own kitchen.Its really very inspiring and motivating.I'm not really a true blue organic eater but I am trying to make it a part of my life bit by bit. Anyway, this is their company http://www.feedgranola.com/profile.html
Over here, Biologisch is Organic in their language. This big organic supermarket has everything from food, to body essentials…and an organic cafe beside it.Early morning, there is a queue outside…Great! Everything under one roof.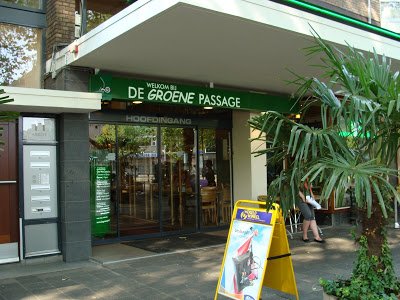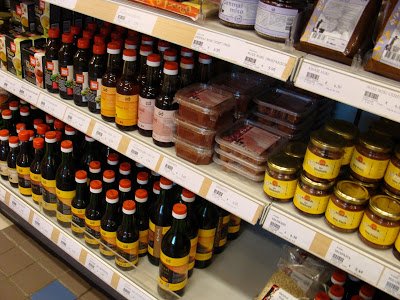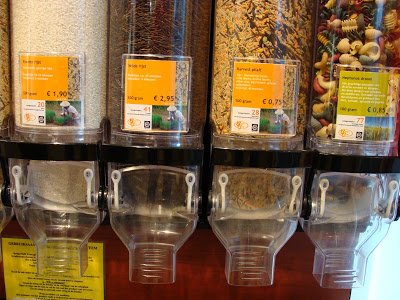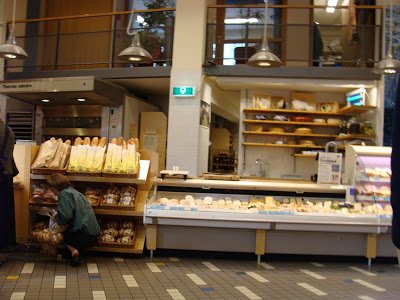 One of my favourite shop!! Kijkshop.nl. A shop that u can do endless window shopping in the shop itself.The goods and products are displayed in a glass panels and labeled with numbers.If u like to buy them, just fill up the number in the form provided and go to the counter to pay and wait 5 minutes to collect it. Some things are great bargains!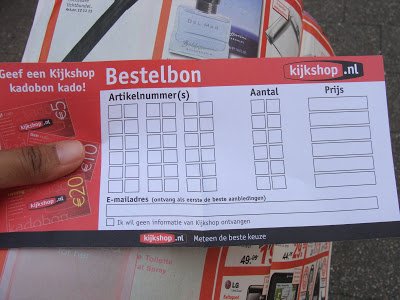 This Thai shop has asian spices ,herbs and food that are similar to back home. They also have a restaurant beside it but not HALAL.

Another favourite shop is Kruidvat -toilettries cum pharmacy cum …..Its cheap.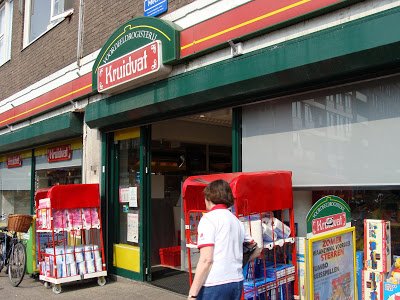 Cheap branded clothes.
More cheap, bargain shop….
Come, hop on my 4 wheeler!!


One of my favourite shopping streets. Many HALAL stalls ….This street is just beside Zwaanshals street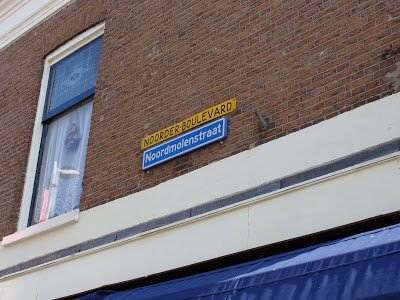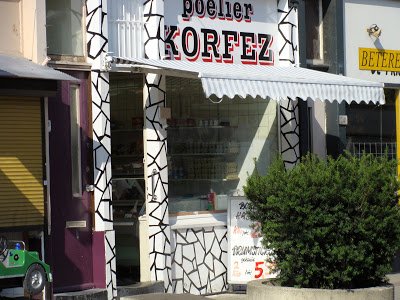 My favourite butcher shop…

Open every day 10am-5pm even Sundays (Some shops in Holland, do not open on sunday especially smaller towns)


Look at those RIBS!!! Yum…BBQ, Grilled… *drools
Chicken parts -they have normal and soep chicken (ayam tua/old chicken used normally for soup/soto)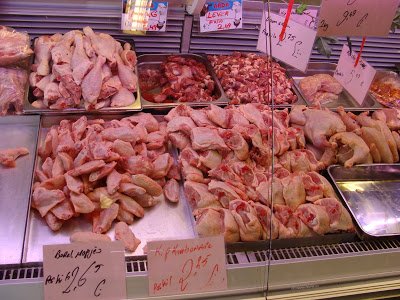 Look at those marinated wings and sausages….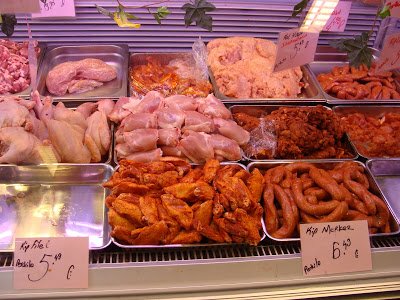 Very nice and kind butcher. We communicate with my rusty dutch. Alhamdulillah he understand me and if I dont understand his questions, I just said "Ya"….heheh!
Ok, going back ….to store some meat…
Summer is a great time for BBQ…Yahoo!!
2 be continued….
(Visited 4 times, 1 visits today)