What have I done beside the occasional travelling around Holland? I visit the Dutch people and their homes, getting to know them,learn their passion/love of music, pets, their language and their way of life…Alhamdulillah, I get to experience it and Im gonna share it with you….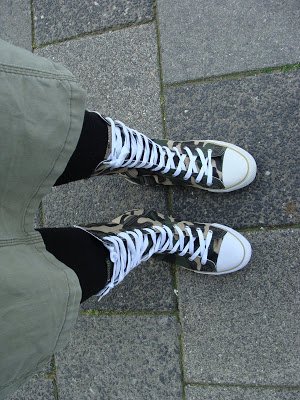 Are u ready?!! I can't hear you…can u see my toes wiggle in excitement beneath the shoes? heheh!
House No.1 (Thanks Corina,Peter & family!)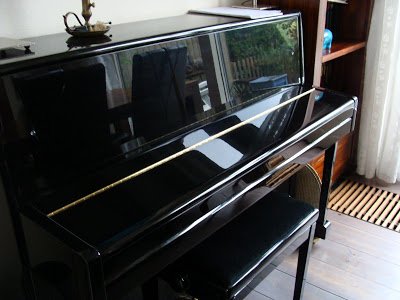 This musically inclined family lives in a big house (like a bungalow) has its own garden and attic (I've never been to an attic before!).Their bicycle shed occasionally turns into a stage performance for family and friends.When they play, everyone in the family chip in (they got one of the coolest hip parents!) with harmonica, guitar, drums,singing voices…(I think I need to learn a musical instrument fast before their next "live"performance, hmm…)
This tent in the backyard give time-out a whole new meaning.But actually, when never they dont feel like traveling during the holidays, the kids can camp in their own backyard, cool huh? (I want my own backyard!!! I think if I snug a tent at the void deck below in Singapore, will anyone call the police? Hmm..)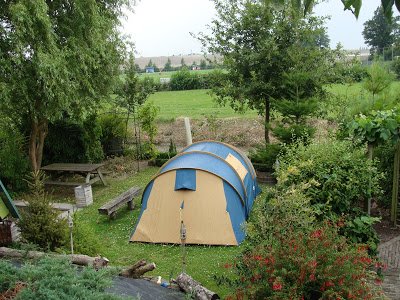 The last time, I was in their old house, I remembered that i babysit their kids and they are tiny and now…they are teenagers.I feel old on the outside…(but young on the inside)
Let's go to their garden…
This is "hazelnoot" (Common Hazel)…

Are these figs?Yeah, they are….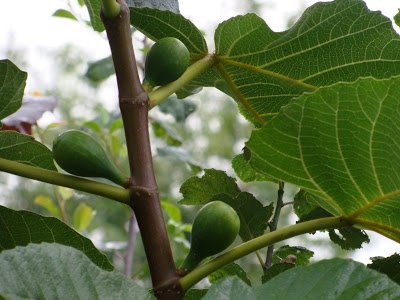 Fireplace
Grapes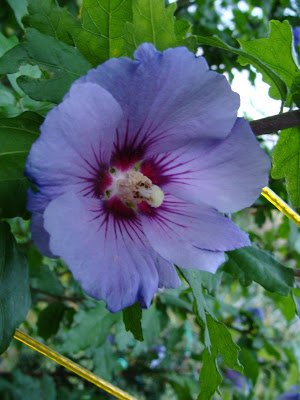 I was about to jump into the river but they stop me saying it's dirty…Hmm…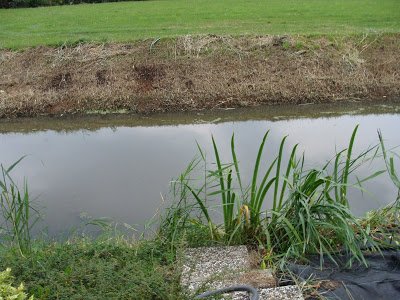 Young kiwis


Tomatoes


Besides the occasional intrusion of the biggest dog that I've ever seen (thanks for guarding him against me and by letting us exit and enter thru different gates and by creating human chains/walls to prevent him from jumping and licking me over..It's nothing personal,its not u, doggie sweetie, dont take it to heart, its me..Im afraid of dogs) Anyway this has been a great visit!
House No.2 -typical Dutch flat (Thanks Urmie,Clyde,Jeanette)
There is a hammock in the house (what?!!) I like!!!I am like a banana (snug cosily in its skin like a hammock), if u have hammock,swing or anything cosy that move from side to side even a crib, I will linger longer in ur house….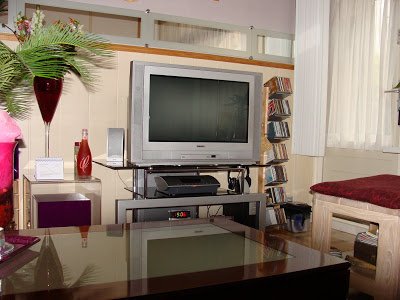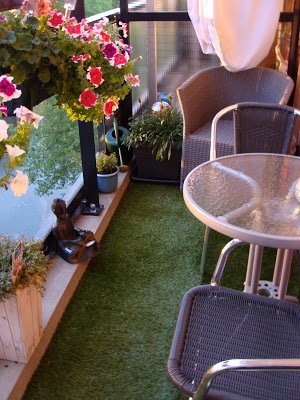 This is one chubby cat, so cute…I gave her some TLC rubs.Cannot help it,so cute!!Feel like pinching its cheeks (meow!)
House no. 3-a family of collectors stay here (similar to terrace house).They collect from war memorabilia e.g model tanks,ferrari cars and miniature houses (Thanks Joop,Anna-Marie and Erwin!)

Hmm, this dog is very active.When I arrived, it jumped on my lap (I screamed…) I know that is his way of saying hello but that is my way of replying…HELP!!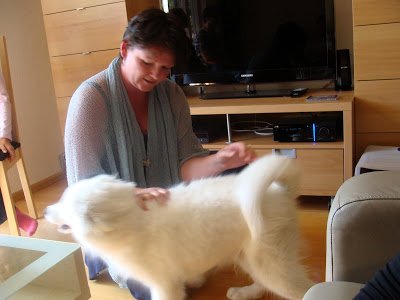 Bramen (blackberries)….
Blueberries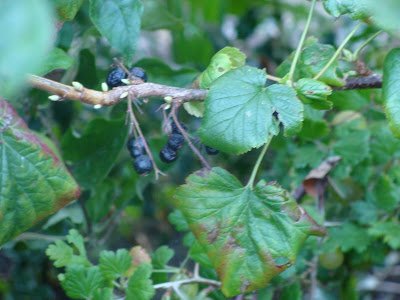 These are the REAL
gooseberries
(I remember I made a mistake in Singapore, when I mistook physalis fruits for gooseberries,a blog reader corrected me (thks!))
Apples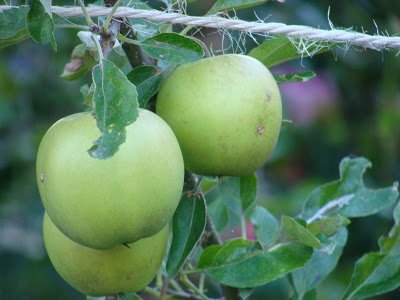 This is the room at the attic.
The view from the attic windows….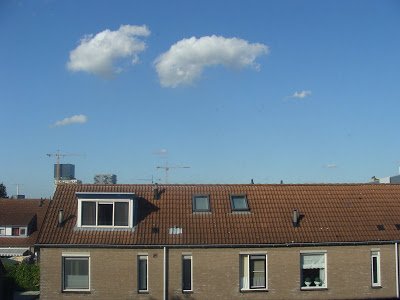 House No.4-A chic granny stay here (Thanks Sjaan!) .She is very good with her hands.She can do plumbing and carpentry.She even make her own doll-house and its miniature furniture.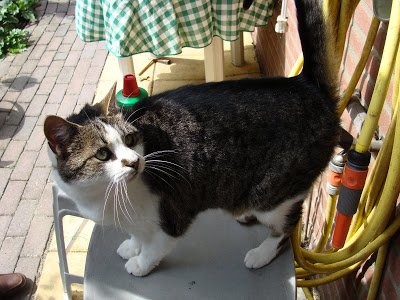 Here kitty,kitty….this cat came into her garden by chance and never left eversince.

The handmade doll house


The miniature furniture….all handmade…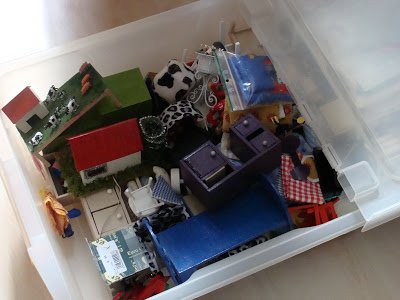 Wow!What a cosy toilet this is….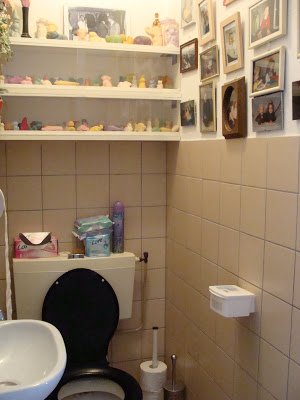 Tomatoes
Grapes
Hey even Mr Scarecrow is here…..
Strawberries
Delicious green apple…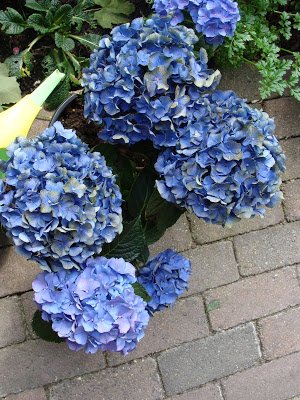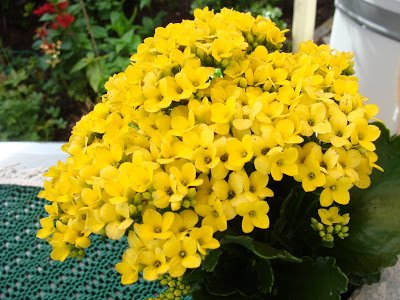 My new best friend…..He is quite old, about 13 years old…


Chow down time….

Have u seen a cat with those beautiful blue eyes? I had not.This is a picture of the late cat who passed away recently… *sniff sniff
Ok,enough of houses, lets mingle with the people…..
Birthday party with the residents….I felt belonged like Im one of them.Everyone help out, kinda like potluck.The warmth that they exudes, the hugs and kisses tighten the bond amongst us.
I was the self-volunteerd camerawoman…And I was in luck, at the same time, famous football players from AZ and Feyenoord (Im a fan) came to visit their uncle.Right time, right place, alhamdulillah…got pics and autographs, woo-hoo!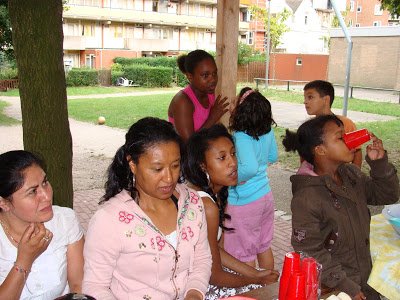 OMG, I met Georginio Wijnaldum (Feyenoord) !!!! And his brother,Giliano Wijnaldum (AZ Alkmaar). Wowwee!!!
Ok, let's check out my activities in the nearby Nivon centre…
This
Nivon centre
is like a community centre where residents can meet up and join hobby groups, walking/tour group or anything that they are passionate about.There are many courses and volunteers.

If u have the free time, do volunteer ur expertise to the people, it can be musical, painting,language or anything educational.I was lucky enough to learn Dutch (free!!)from a very patient and strong 77 yr old backpacker granny and sexy brazilian dance ($7Euro per lesson) here!
Mijn lerares (Dutch language teacher-Thanks Trijntje!)-She is a strong woman for her age.Has been backpacking even way before I was born.We exchange lots of travel tips.She taught me to look at a person directly in the eye when I speak and nose must be up.My dutch writing and reading is good but my spoken dutch need lots of practise.Im quite timid in class but once out of class…so talkative..hehe!
The dance floor-So u think u can dance? How bout Brazilian Samba…sorry for women only…


The sticks used in the dance…I learnt poise,elegance and manipulating woman's confidence in potraying their body well in the dance with the music beat…
Wow! That was a great workout!!
(Visited 2 times, 1 visits today)