Today,Im very excited.We are going to do a challenge.Do a roadtrip and cover 5 countries within a day. Possible? This time, Im gonna be a part of the drivers team. Normally, I will seat on my driving license with the excuse that European roads are on the different side, the gears are all on the right, the driver seat is on the left, everything for me will be chaotic and that I have to lookout for trams, bicycle besides the typical motorists which are cars, motorbikes and buses and that does not include the road signs (though most are easy to comprehend).Excuses and more excuses..but this time, Im gear up for the challenge.Im ready!(err..I think so, insya-Allah)
So we wake up before the cock-a-doodle-do. Do some cooking to pack.Yeah ,we normally bring food from home to eat along the way.This is one way to save money and its healthier eating furthermore if there arent an HALAL food along the way, no problem…we got a load of food to feed a whole bus of hungry men!

Today's menu, Spaghetti.WOO-hOO! Spaghetti is one healthier choice because the Semolina flour break down slowly in our tummy so we can eat as much (that explains why the Senorita has great figure, perhaps?).This is one of the many types of food, we brought …along with fruits, sandwiches, biscuits and chips.And not forgetting a big flask of hot water for tea.
Travel tip/trick: If u wanna travel to other countries such as Germany, Belgium, do include 1 fire extinguisher, first aid kit and luminuous jacket (in case of breakdown) in ur car.Its a MUST items to bring …to drive in some countries. And do bring your PASSPORT even though there isnt any immigration check up at the border. (but if u stay in a country , u need to bring with you some form of identification e.g passport or Singapore NRIC is sufficient too)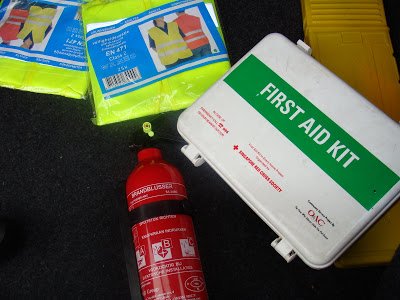 After we did our Musafir prayers and recite some dua, we left the house with our backpacks.Sometimes, we can plan but things might not go our way, so in God, we trust, insya-Allah. Do as detailed plans as u can and then leave the rest to Him.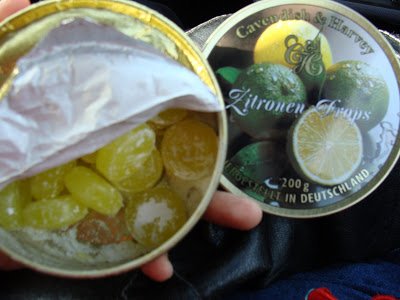 Travel tip/trick:Please bring lemon sweets or anything sourish especially if its a long drive.And not forgetting plastic or paper puking bag. Im not the type who gets nausea or seasick that easily but sometimes, the freshly scented of flowers, farm poos, plus other smells u might sniff along the long journey….can make u giddy and spinning.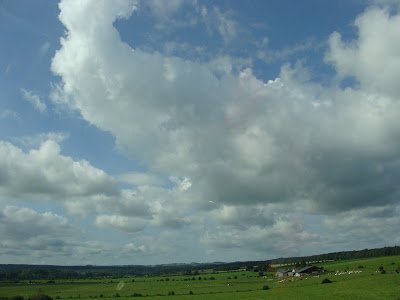 Ok, this is gonna be embarrasing but I gotta share it…. *blush
Important travel tip/trick: If u gotta let it out , let it out please… with apologies. Not silent killer cos ur passengers might suffer unless u follow the below guidelines, u can trick them…hmm.
Wondering what Im talking about? Im talking about break wind. Ok, believe it or not, when u go for long road trips, wind gets into our body (and being a lady, shy and all that, we tend to hide the fact that we need to breakwind..its a fact that we got to do it just like going to the loo) and excessive wind can get u nausea, puking all over or car-sick and the worst of them all is when it gets into ur head kinda like migraine… its true…u need to free them or u might not enjoy ur roadtrip. (If u are shy, do it discreetly especially when u pass by those farms…they wont notice it…if u fear that the sound might give it away, do squeeze those tiny butts and let it out slowly…err…now Im blushing cos Im revealing too much..on the art of breaking wind… hehe!)
Ok, back to the roadtrip story…
Im not gonna drive just yet…. Im gonna take note by being the front passenger and be a map reader to help navigate.Placed my Singapore driving license in my pocket. Jittery and excited..Off we go!
Depart from the Netherlands, this is our second country passing thru..BELGIUM! YIPEE!

Look at those modern windmills with red stripes.Cool, huh?

This is the plan…the route and the expressways to be taken. I did not download the European map in my Garmin.But will use it insya-Allah for the HALAL food shops, later.(although I do not have European map in my Garmin, it still can detect the major roads and give me a GPS co-ords, I didn't know that till recently.. hmm…)
Along the way, beautiful wild flowers….

I wonder what place is this?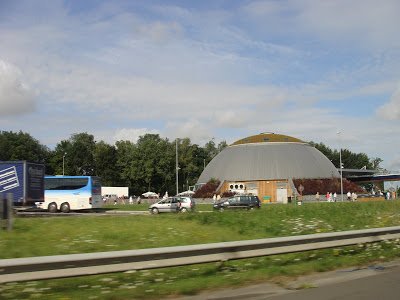 Euro space center…I luv STARS,space,galaxy,milky way…….but we are not stopping there..no time.Hmm… *bummer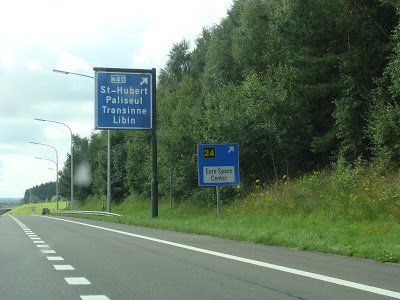 So can Putri and her buddies get to complete the challenge?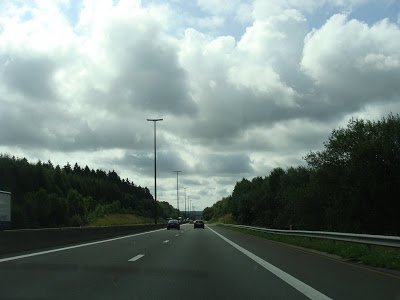 Guess where is my first stop?(The GPS co-ords above will reveal the country and its town.)
Keep on reading the blog to know the answer….
(Visited 6 times, 1 visits today)