Wednesday was the inevitable day that I will "move" to San Diego (SD)for another part of my unplanned journey. I was so comfy in LA that Im beginning to procrastinate about leaving HW (Hollywood).You see, Im so used to LA transportation, the surroundings, the people,the environment.Felt like Im a part of it. I felt "safe"and thus I dont feel like going to SD. Felt like just wanna change my mind and continue staying here.
But I already book AMTRAK (train) tickets and SD's hostel. Hmm…Furthermore what is the meaning of backpacking, if u stay in ur comfort zone ,same place, same to do list, same environment. I need a change.But I fear that change…hmm..Just gotta face it,gal…
Anyway, I got up much earlier.The kitchen is open 6.30am and that is where I went. Made some pancakes, had my tea in peace.Cos the kitchen is not packed, only 2-3 early birds like me.Trying to clear my mind.Kinda miss HW already…hmm..
Already packed my bag yesterday night.So today was a breeze.
I went over and make my bed and then went down before the 10am check out time and check out. With my 9.kg bag behind and 3kg smaller bag in front. I think with some green costume, I may look like a ninja turtle, a preggie one..hehe!
I took Metro to Union station where I will take the AMTRAK (about USD$31)to SD.union station was about 5mins away.The walk to the Metro is about 5mins. So total-30mins.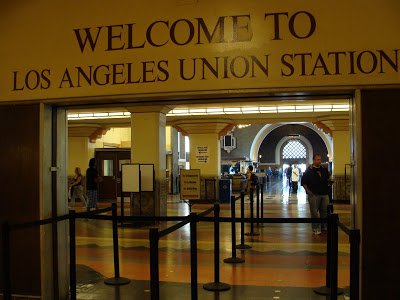 So, I reached San Diego…
It was a bright sunny day but cold whisper of the wind…sends me shivers. I sat down for awhile to put on my jacket.
The hostel was located downtown and so i walked acording to the directions given by the hostel. It was a long walk about 15-30mins. I never expected it to be far and that extra weight piling on me, i felt kinda heavy. But it was alright.
Everywhere was tall buildings. It look the same to me.The hostel kept telling me that I can identify the hostel right away from the many flags displayed outside it,but so are many other hostels and hotels.(oh by the way, many Americans dont understand what HOSTELS meant perhaps, motel is the closest to its meaning…Hmm..)
Trolley… I like the fiery red colour. In fact I've always have this fascination with red colour. Red pens, red flowers, red….

Ok, here is my hostel room.
726 5th Avenue
San Diego, CA 92101
Need directions? Click HERE!
My bunk…

I love the view from my bed. I chose the upper bed so that I can look down at downtown right at the hostel doorstep. TGIF was right below…
Still craving for meat.But this TGIF aint HALAL, so forget about it…but GHIRARDELI look kinda tempting…. Ice-cream!!! I want SOME hot fudgey !!
The hostel is much smaller than in HW(same company).U gotta climb a long steep fleet of stairs before u get to the reception.The door was locked, so need to ring the bell, if there is no one there (oops!) u can call them free from a public phone…there is instructions on the door.


The ambience and decoration kinda make me feel like playing Bob marley song and relax one corner enjoying comfy small talks with other backpackers.
It was much cosier but smaller. The toilet was shared amongst the male and female. But dont worry, it has private cubicles, so no one can walk into your privacy.It was alright.But wake up early if u want to shower longer, cos it can be quite busy.
Wonder why the cubicle is label as Women when its a mixed toilet? I tried both and found out that in women cubicle, there is a nice fragrant emitted and it felt womanly.That's the only difference.
These are the bath area…Shampoo and liquid soap is provided free…Hot showers are great!
In LA, the hostel is busy ,bustling with activity and not as quiet as in SD….so its relaxing…
After putting my stuff and settled in, my legs are excited to wander around.I have great desire to find the mosque at Imperial Ave.
But I got into the wrong direction (I guess my senses are still tired..excuses hehe!), opposite way and so have no idea where I wanna go, but walking STRAIGHT would be a great direction.hehe!
And so I walked on and on… straight on….and found the Port of San Diego WOO-HOO! Alhamdulillah, I get to enjoy the beautiful sunset…
This is what I see along the way…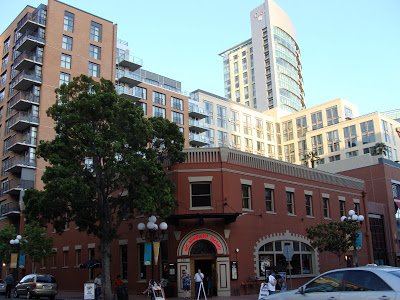 I think these are called pedicabs… kinda like our trishaws concept. Cycled by youngsters.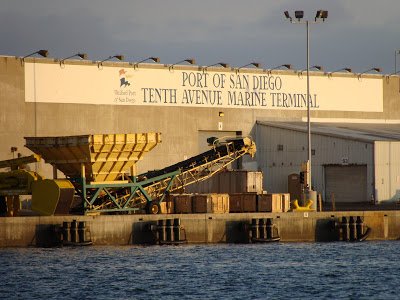 Seagulls lazing by the water…
It was a quiet evening.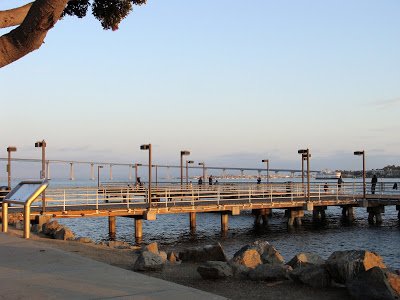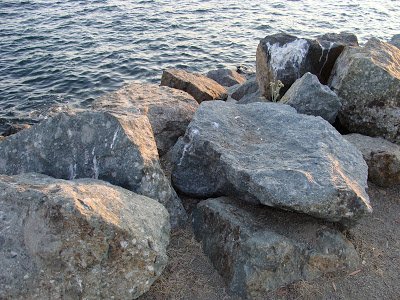 Beautiful sunset.Windy….felt at peace with nature…
Walked back to Hostel…(5-10 mins walk only)
End of day 1….time to Zzz…
p.s: Today I did not interact much with the locals. I did ask around for directions but they dont seem as friendly as the LA people.
Perhaps, feeling blue..unsure what to expect thus the high expectation but as I found out later, they are very friendly and I had an even better time in SD than in LA. It kinda warm me up just thinking about my good experience is SD, want to know more, keep reading my blog for more updates, ok?
(Visited 1 times, 1 visits today)