After the fishes are SOLD out…and the cleaning is done in Masjidul Taqwa,2 brothers and 1 sister accompany me around to look for HALAL shops and eateries. Felt blessed to meet these brothers and sisters. Cause wherever I go, they help me out explaining my quest,May God bless them.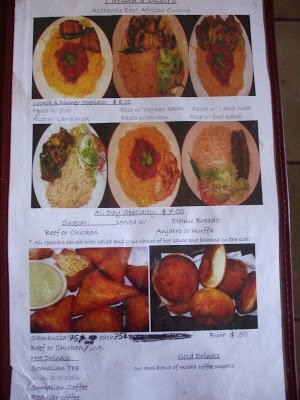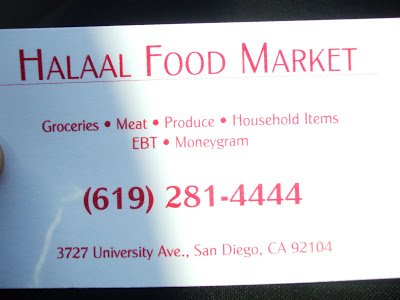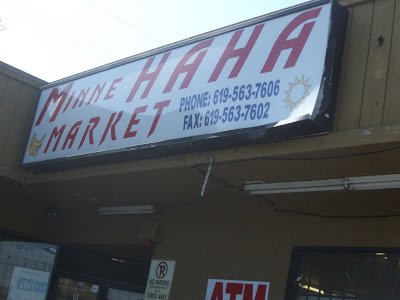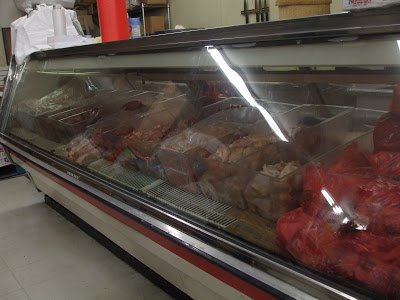 These look yummy, I wonder how it tasted like? Too bad, I was kinda full…probab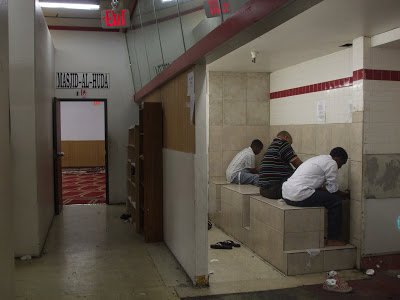 Ablution corner at Masjid Al-Huda
Women's prayer hall
This masjid (mosque) is located within a mall.The mall consist mainly of shops from muslim entrepreneurs e.g hair saloon/barber, women stores,clothes, tailor shops, eateries,groceries stores….. So the food is HALAL and you can get your muslim clothes, praying attires and loads more….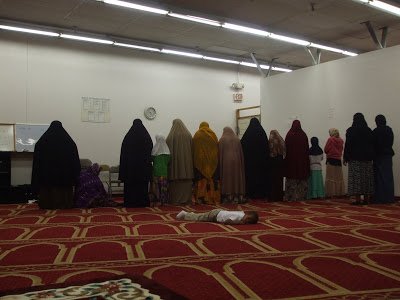 Women congregration prayer




This tailor said, he can finish up pants order… by a week…So call, or make appointment with him. He can do for both men and women.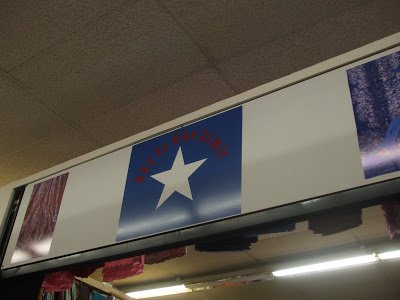 Look at those colourful hijabs,shawls, fabric, perfumes….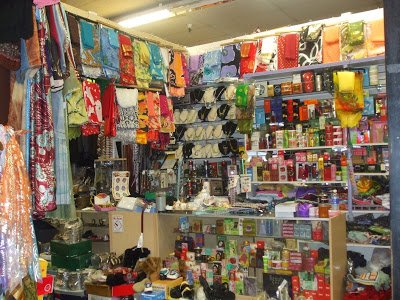 Abu Bakr Mosque
ISLAMIC CENTRE OF SAN DIEGO
7050 ECKSTROM AVENUE
SAN DIEGO 92111
858-278-5240
The bookstore cum grocery store at the Islamic Centre of SD/Abu Bakr mosque. All HALAL!! Alhamdulillah.
Various Islamic books in English are available. Tourists and non-muslims can visit this place too.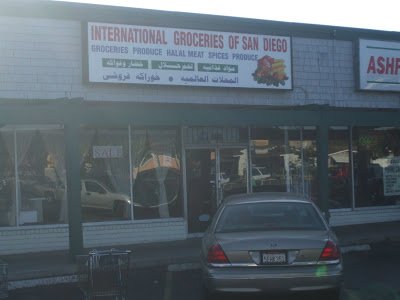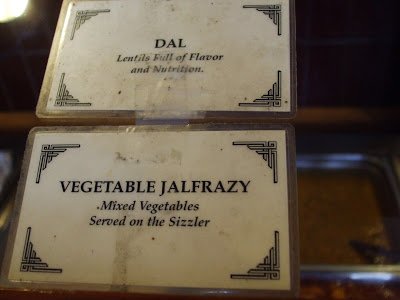 This is MEATY meal for me! Alhamdulillah.At last some RED meat…I chose chicken, lamb , mutton…everything that is meat on the menu.Thought I can eat loads but I guess the tummy kinda shrunk..hehe! Its a buffet…
It has been an enjoyable day.Never expect these. SubhanAllah. Anyway, below are the lists of HALAL businesses in SD and nearby cities…
If U need to see the map and its location, MAP QUEST is very good, just key in the ZIP code and off u go! http://www.mapquest.com/maps
SAN DIEGO MOSQUES

(If u are a traveller and u want to visit the mosques, do give them a call first to ensure they are open before u set off, ok?-travel tip from my experience)
MASJIDUL TAQWA

(NEAREST MOSQUE TO DOWNTOWN,

FOLLOW J STREET TO IMPERIAL AVE =30/45MINS WALK)

2575 IMPERIAL AVE

SAN DIEGO 92102

619-239-6738

WWW.MASJIDULTAQWASANDIEGO.ORG
MASJID BILAL

6125 IMPERIAL AVENUE

SAN DIEGO 92112

619-253-0481
MASJID AL-ANSAR

4014 WINONA AVENUE

SAN DIEGO 92105

619-282-4407
MASJID AL RIBAT AL ISLAMI

7173 SARANAC AVENUE SAN DIEGO

92115

619-589-6200
FRIDAY PRAYER MUSALAH IN ESCONDIDO

751 NORTH ROSE STREET ESCONDIDO

CA 92027 AT THE WOMEN'S CLUB ESCONDIDO

BR. KAREEM ELHAMS 619-770-0021
ISLAMIC CENTRE OF SAN DIEGO

7050 ECKSTROM AVENUE

SAN DIEGO 92111

858-278-5240
MASJID AL-NUR

3872 50TH STREET

SAN DIEGO 92105

619-571-2988
MUSLIM COMMUNITY CENTER OF SAN DIEGO

12788 RANCHO PENASQUITOS BLVD

SAN DIEGO 92129

858-484-0074
MASJID HAMZA

9520 PADGETT ST #106 SAN DIEGO 92126

619-571-2988
LOGAN ISLAMIC COMMUNITY CENTER

5077 LOGAN AVENUE SAN DIEGO 92113

619-264-4183
MUSLIM AMERICAN SOCIETY

11437 ZAPATA AVENUE

SAN DIEGO 92113

619-264-4183
MASJID ITTIHAD

925 ANZA AVENUE VISTA

SAN DIEGO 92068

760-945-9544
MASJID USMAN

7126 WESTVIEW PLACE LEMON GROVE 91945

619-463-4379
MASJID MUMIN'EEN

1280 3RD AVENUE CHU LA VISTA 92020

619-571-2988
MASJID AL-HUDA

4347 54TH STREET SAN DIEGO 92115
ISLAMIC CENTRE OF NORTH COUNTY

13495 POWAY ROAD 92064

858-513-2733
AFGHAN COMM FRIDAY PRAYER

MUSALAH

KEARNEY MESA RECREATION CENTER

3170 ARMSTRONG STREET

SAN DIEGO CA 92111
(HALAL FOOD)
IBRAHIM RAMONA 'S ZABIHA

FRESH ZABIHA/HALAL QUALITY MEAT

CUSTOM CUTS & PORTIONS

LAMB,GOAT,BEEF,POULTRY,CAMEL (UPON REQUEST)

3548 ASHFORD STREET, SAN DIEGO

ca 92111 (3 blocks south of Islamic centre of SAN DIEGO)

OPEN: (SUN-THURS) 1OAM-8PM

FRI MORN 10AM-12NOON

FRI EVENING 2PM-9PM

SAT 10AM-9PM

(858)569-0362
HALAAL FOOD MARKET

GROCERIES.MEAT.PRODUCE.HOUSEHOLD ITEMS.EBT.MONEY GRAM

(619)281-4444

3727 UNIVERSITY AVENUE

SAN DIEGO

CA 92104
FARIDA'S BISTRO

AUTHENTIC EAST AFRICAN CUISINE

WE SPECIALISE IN:

SAMBUSSA/ETHNIC SWEETS/ETHNIC COFFEE AND TEAS AND MUCH MORE

1754 EUCLID AVENUE

SAN DIEGO CA 92105

OPENING HOURS:EVERYDAY 7AM-9PM

TEL:(619)264-2995

SPECIAL ORDERS AND CATERING ARE AVAILABLE
MINNEHAHA FOOD MARKET INC.

ANDIKADIR M.OSMAN

4990 UNIVERSITY AVENUE

SUITE B&C

SAN DIEGO, CA 92105

TEL:619.563.7606

FAX:619.563.7602
PQ MARKET

HALAL FRESH MEAT & CHICKEN & GROCERIES

12778 RANCHO PENASQUITOS BLVD

SAN DIEGO ,CA 92129

FOR ORDERS CALL-(858) 780-1780
ALI BABA KABAB HOUSE

(FAMILY RESTAURANT)

421 E.MAIN ST

EL CAJON CA 92020

http://www.alibabakabab.com/

619.442.3622

619.328.1449

FEAST FOR 5 PEOPLE

5 SKEWERS OF KABAB,5 SKEWERS OF CHICKEN KABAB

5 SKEWERS OF CHICKEN TEKKA,SHAWARMA,CREAM CHOP

SALAD,RICE,BURGHEL & HOMMOS

DINE IN $65 TO GO $60

(OTHER Business)
MASJIDUL TAQWA

2575 IMPERIAL AVENUE

PO BOX 620237

SAN DIEGO

CA 92112

WWW.MASJIDULTAQWASANDIEGO.ORG

JUMAH PRAYER @1.00 PM FRIDAY

more mosques-http://www.sandiegomuslims.com/modules.php?name=SDM_Masjids
EKARIANA EFFRANSYAH ZOSS

NOTARY PUBLIC-CALIFORNIA

EKARIANAZOSS@GMAIL.COM
BRONZE BEAUTY SALON.(hair)

4965 IMPERIAL AVE.

SAN DIEGO, CA 92113.

Opening :HOURS Mon-Fri 6AM-5PM.

(619) 262-5400
A.S.K SHABAZZ (community service counsellor)

GREENWOOD

MEMORIAL PARK AND MORTUARY

CEMETERY.MORTUARY.FLOWER SHOP

4300 IMPERIAL AVE.

SAN DIEGO

CA 92113

619-892-1349 (CELL)

619-527-3085 (FAX)
SHABAZZ TAQWA PRODUCTIONS

WWW.SHABAZZTAQWA@YAHOO.COM

SHABAZZTAQWA@YAHOO.COM

619-892-1349
ATSHA MUSIC

WEDDINGS/GRADUATIONS/BIRTHDAYS/ENGAGEMENTS/HANNA PARTIES

ASK FOR AMY (714)330-0069 /(713)518-3205
JAMIL ALASHKAR & HIS BAND (SINGER)

FOR ALL YOUR SPECIAL OCCASIONS

949.742.2448

JALASHKAR@GMAIL.COM
PRIME TIME TOURS AND TRAVEL

HASHMATH MALIK/ARIFA MALIK

18500 PIONEER BLVD STE.204

ARTESIA

CA 90701

TEL:562-860-5700

FAX:562-860-5590

WWW.PRIMETIMEUS.NET

(SPECIAL PACKAGES TO INDIA/EUROPE/AFRICA/CHINA/AUSTRALIA/HAWAII

VISA AND PASSPORT SERVICES ALSO AVAILABLE)
DOUGLASS GREER-AHMED

AL & HA CONSTRUCTION INC

509 E.ST.CHULA VISTA,CA

(619)392-0743

doug_success@yahoo.com
ORANGE COUNTY

(food business)
OLIVE TREE RESTAURANT (NEAR DISNEYLAND,ANAHEIM, so no excuse, OK?)

512 S.BROOKHURST ST #3 ANAHEIM, CA 92804

OPEN MON-SUN : 9AM-10PM

TEL:(714)535-2878
AL-HUDA MARKETS

MOHAMED ABDALLA

MARWAN AL-JAZAZI

M.OBEID "ABO aHMAD"

518 S.BROOKHURST STE.#6,7 & 8

ANAHEIM,CA 92804

TEL:(714)7743080

(714)7764252

(714)776-4555

FAX:(714)774-3092
OTHER BUSINESS
AL ANWAR ISLAMIC FASHION

SPECIALIZING IN ISLAMIC CLOTHING FOR THE WHOLE FAMILY

802 S.BROOKHURST ST.ANAHEIM

CA 92804

TEL: (714) 535 -7809

FAX:(714) 535-7800

WWW.ANWARFASHION.COM

ANWARFASHION@AOL.COM
HENNA DESIGNS

INDIVIDUAL AND BRIDAL

FARIHA

134 N LA PLAZA

ANAHEIM, CA 92805

HOME: 714-995-2756

CELL:714-457-7395

FARIHA11@HOTMAIL.COM
DENTAL & VISION PLANS

SAVE $$ XRAYS NO CHARGE!

CLEANING -NO CHARGE

FILLINGS-LOW COST

SERVING CALIFORNIA SINCE 1976

CHOOSE FROM A VARIETY OF DENTAL PLANS TO FIT YOUR NEEDS

MEMBER ONLY-UNDER $20 PER MONTH

BUS (858)481-8990

EHISINC@SBCGLOBAL.NET

FAX:(858)755-3499
(Visited 6 times, 1 visits today)