Had a heavy American breakfast at Chula Vista.These pancakes tasted so good! And not forgetting the potatoes and scrambled eggs.2 plates for me…I didnt know they came separate in HUGE servings. I thought it came as 1 set.I was really FULL…alhamdulillah.
Before going back to LA, I went vehicle shopping at National City, Mile of cars….
Wow! So cheap?!!

Red is mine…. *wishful thinking

I dont mind a jeep either… the thrills of seeking adventure

I was so INTRIGUED with …………….RVs


I had always wanted to have one!! But I had no chance of getting a peek of what is inside these great buses/vehicles….
So I was brought around to check out these beautiful vehicles…The salesman was kind enough to let me go in , snoop around, get in have a feel of how its like on roadtrips with one of these and even took photos of them! I was ecstatic!
BIG refrigerator….
Kitchen area…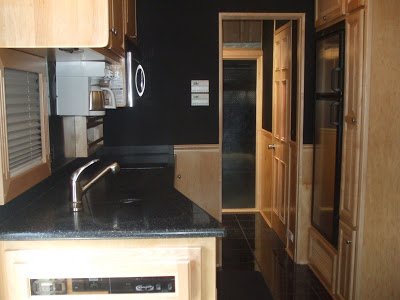 Eating area…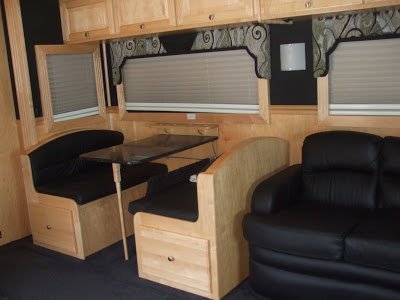 a small garage for motor bikes or 4 wheelers
a hidden bed on top can be a place for hangout /gathering of 8 for watching flatscreen tv and dvd
toilet
I would love to travel in RVs all over America or Europe (it will be a dream come true but its not impossible…*positive thinking) ..anywhere and everywhere…It would be cool to travel with your portable home and family…
You wouldnt believe what some of these cool buses have in stored…cost about US$300,000. There are smaller and cheaper ones…US$59000 and more…and they can also custom made for you.Get one for me, it will be a DREAM….
So after my curiousity has been answered and I get to be in my dream vehicle, its time to go to LA….
Spend the night at a friend's house and Zzzzz K.O
Next day, LAX….insya-Allah
(Visited 4 times, 1 visits today)