This post is FRESH from oven.
Where do I start? Too many words in my tiny brains. And Im left with 30mins of internet. *sigh.

Went for the live show at Orpheium Theatre where Houdini once performed. It was such an experience. As I looked up at the internal intricate interior beauty of the theatre, I imagine, Phantom of the Opera lurking around,finding the right moment to shows its face.Hmm..
Anyway, its not easy to be an audience. Seriously. Got to queue an hour before the stipulated time 1pm. And then u need to be scanned and checked. No phones, videocam, cameras…(come on, who dont have cellphones?)
TIP/TREAT: Lie with a straight face. Nope , I dont carry a cellphone…and they will buy it.(seriously) I go thru the security (2 sets of burly men with fists as big as lamb chops..dont mind the metaphor, Im craving for meat) with a videocamera and 2 digital cameras and 1 cellphone. If I can do it, so can u..but I did not lie..no one asked me even though my bag was as big as an A4 notepad.I think I might have a trick or two on my sleeves. abracadabra!
Ok, then we were seated accordingly to our looks (its a fact!) and how well we dressed up.They sort us up , the prettier u are, the nearer u are to the stage. Nearer to the camera.
TIP/TREAT: Dress like u are going for the GRAMMY awards and u might sit just beside the judges. I bet, u can beat Hasselhoff Baywatch attire…
2 and half hours before the show start, we need to do some rehearsals (no, not the contestants but the audience) We need to clap, laugh, cry, give disgusted looks, if u can puke even better, standing ovation…It's kinda like an actors' workshop or something but we got it free! Yeah…its tough work.
Then there were a group of high schools (13-18 probably) who was making lots of crazy noises and applauses that they were soon remembered by the whole audience even Piers took an interest in them. I think they were from Encore high school or sumthin'.
TIP/TREAT: Take a good dosage of sugary foods so that u got that extra enthusiasm in you and u can get the whole audience to laugh at u or with u…and smuggle in those juggling balls, cos they do give audience a chance to show ur talent.
After every act from the contestants, there will be a powdery scene for the judges, people will rush to the judges, poweder their noses, remove that lint, tuck in their shirts (come on, mama…).
I've seen a group of 6 rollerbladers dancing hip-hop, singing diva who also appeared in Deal or no deal, balancing act of a woman, slick moves of a 45 year old man with velvetty voice, comedy accapella, man flying kite(seriously!!Im not kidding..), air drum and guitar(he makes noises that suppose to emulate the same noise as playin the real musical instruments), a poet who has done lots of kids books and earn $1000 a day just by reciting poetry in schools (great! any vacancy?)and lastly a group of 6-8 yr olds dancing hip-hop with attires that look more like pussycat dolls. But they were great.
We got to shout "VEGAS!!" for great performances, BOOed/and shouted OFF!! to those who really cannot make it. Generally speaking, we are a bunch of soft-hearted. Its not like the TV at all. They make us seems heartless but seriously, we are too soft hearted…
What I learnt, is that these people got GREAT guts to be on stage…even though not appreciated and perhaps might get boo-ed..they persevere and appear in all shows if they can. They are fighting for their dreams and they risk it all. They got great jobs but they rather give that up to pursue that one in a million dream. Got to give them credit for that. They persevere and I shall too!
So people, dont give up on ur dream no matter how farfetched it is….with a little prayer…plus some faith is great.
Oh by the way,before going for the LIVE show, my friend and I actually did lots of window shopping! there are lots of shops around California market centre. It's like a lil mecxico town cos there are many mexicans, mexican food,mexican eatery, shops…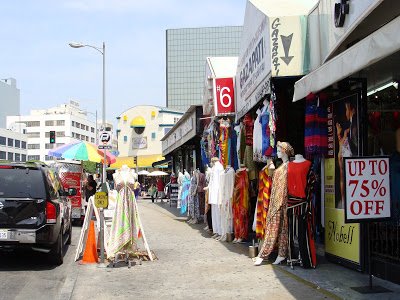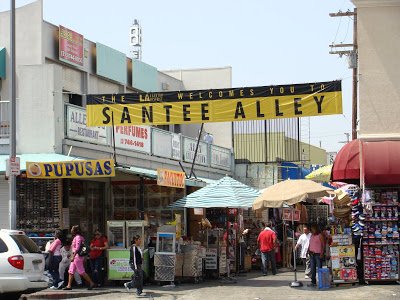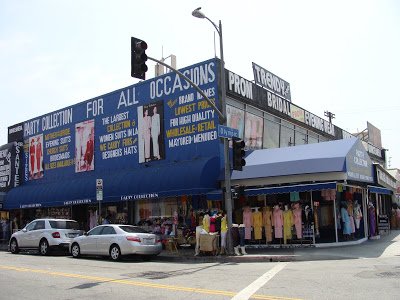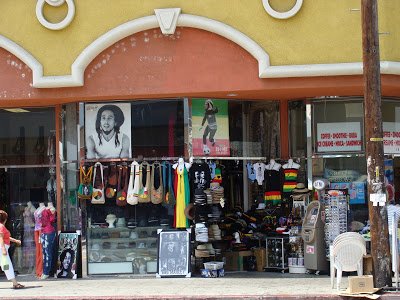 Enjoy ur day…
Still craving for some meat…
Maybe I will drop by to Amoeba, went to Virgin but cannot find much…
p.s:Seriously Hasselhoff is wearing baywatch attire in the show, Piers is not that bad, really…They have Hasselhoff's photo with autographs given out to the audience…err some dont wanna take. Sharon is quite sensitive to the audience and participants.She is really nice.Overall they are bigger than me in size.
After I left LA and go to SD, I then realised who the host of this show is-Nick Cannon …Mariah Carey's husband…Hmm…
I didnt know the finals of AMI is in LA…sometimes ignorance is a bliss.:)
(Visited 1 times, 1 visits today)