I took North West airlines from www.zuji.com.sg (they got good bargains!But u are on ur own, do ur own research cos u got no travel agent to look out for u or tell u stuff that u need). Total was about 12hours(Spore to Japan) + 3hours (waiting) +6hours(from Japan)=22 hours(OMG!) U can alternatively go to>> www.airfares.com.sg (they got travel agents and preferred method of payment is cash/nets, credit card is possible but troublesome)
Then upon arriving at Terminal 1 at 3am (cos my flight is 6am) , I go thru series of questions from a uniformed man.Nothing to worry about , just asking where u go and what for, and about ur luggage. About 10mins later, they check in for me my small bag of 9.9kg and off I went to terminal 1.No hassle.
I changed my money at Mustafa Centre.USD1=SGD1.5
TRAVEL TIP/TRICK:
1)Change ur passport to biometric though some airlines do not require u to do so(when purchased air tickets, read the requirements first, sometimes, they state that the person must have biometric passport to book the tickets). It wasnt required of me, Im left with 1 gd year on my 10 year passport but I changed it anyway.And I actually left everything to fate cos my passport was only ready one day before my flight.
2)And also Singapore is a country that does not need VISA to travel to America if u are there for 3 months or less. If more, do apply at the American Embassy.
3)Apply for ESTA -Electronic System for travel authorization(online) before u go.
IMPORTANT!This will take a few minutes and it will be approved immediately.
How was flight meals?
The menu shown below is non-HALAL ones.I dunno why they gave it to me….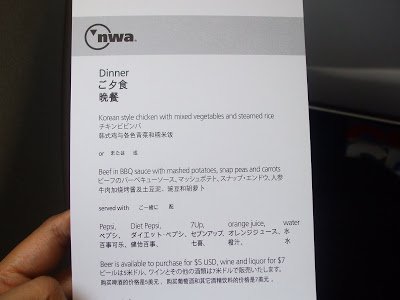 I ordered MUSLIM meals.And normally, its already prepacked, no choice whatsoever….

Im not that fussy , it was ok. I like when the food came from Japan.It was nice.Especially the salmon salad and small minute tofu bits.Nice..
The otah sandwich from Singapore airport wasnt that good.It was weird but ok
Alhamdulillah, at least there are HALAL food.Above is nasi lemak , I think.It was ok.
This spinach cheesy wrap is intriguing.A bit mual/muak/jerlak for me (u know Im not a big fan of cheese except in pizza or lasagne).The bun tasted like its not baked yet.But I wallop anyway…
I sat beside a Japanese guy who actually mimic whatever I ordered. I love to take on the window seat.U can never exchange with me…Sorry.
The funny thing is that he pull down his tray whenever I got food but u see mine is special MUSLIM meal so I got it first and so there is a point of time, where he embarassedly push his tray back (cos their meal comes about 30mins after mine,its like that irregardless whatever flight I took anywhere, embarassment whenever hungry people look at u…).But he was nice.He will gather all our trash together without asking.We dont really chat cos perhaps of language barrier or just plain shyness.
This is LAX, terminal 2.Very small.
From LAX to Hollywood/USA hostel (USD$36/nite), take flyaway bus (unsure what the price is) to UNION Metro station (USD1.25 per single trip irregardless wherever station u want, or buy USD7 for day pass-then u can top up USD5 daily and u can take as many trips as u want for both Metro (subway) or METRO bus (like EZlink,just tap n go).And take to Hollywood Highlands.Walk 5 mins to the hostel.2min to Hollywood.
Or u can take the shuttle from LAX directly to hostel -abt USD$14
Or u can take the cab (like the crazy me..) for 45mins-USD70
USA hostel
1624 Schrader Boulevard
Hollywood, CA 90028
http://www.usahostels.com/
Well, what I did upon reaching the hostel was …
I got in, introduced myself to the gals in all female dorm bedroom and settled in.Got to know this gal from germany and immediately click with her. But she's going to check out tomorrow and I told her to show me around since she was there for a few days previously.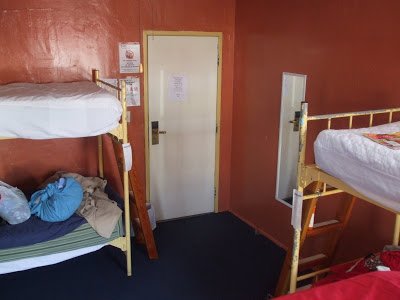 Showered n feeling refreshed. I followed this german lady around Hollywood. Oh by the way, the hostel is at Scraeder Blvd (opposite a Gay centre) but it was just 2-3mins walk away from Hollywood. So it was practically a good bargain.Below are the fancy places just few mins walk away from the hostel.So I can say that I had lived in Hollywood for a week, yipee!

What was my first impression of Hollywood?

Seriously, I was disappointed.All that hype from media about Hollywood, ur mind is a powerful tool that create illusions greater than what u can see. So when I hit upon the streets of Hollywood, I thought, Hey! This is like typical street , nothing unusual. Nothing fancy. I prefer Universal Studio area, that is more "happening" than here.Or Beverly Hills and Rodeo Drive.
So we were walking around and she showed me the walk of fame with all that star signs and famous people names on it.
Then the Kodak theatre, Chinese theatre and all those weird lookin people dressed up in their favourite movies characters or perhaps the ones that make the most money so that people will take photos with them for a buck.I saw 2 different people dressin for the same character from the Pirates of the Caribbean.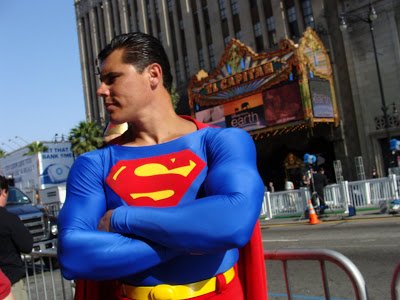 But the accent gave it away. Kinda cool. But some are weird, like Yoda is 5 feet tall, Barney is skinny (lost those fats eventually ,huh?), Chucky has grown in height (taller than YODA?!!), Jason friday 13th is not that scary ..Superman and spiderman dont look as good.So all in all, it depends on how u make the best of ur own built and dress it up for success (or bucks).
Then we proceed to take a look at the tours. There were many Celebrity homes tours in Beverly Hills and some included Rodeo drive. There were cheaper ones but not knowing what to expect, we chose the best lookin' vehicle and it look kinda trustworthy cos its gonna carry us up thru winding roads and stuff. And if there is case of dogs/security guards being unleasehed on us or somethin, I must make sure the vehicle that carry us can speed up, rite? That being said, let me reveal the price USD$30 per person and that does not include the customary of giving tips which is probably 10-20% of the price.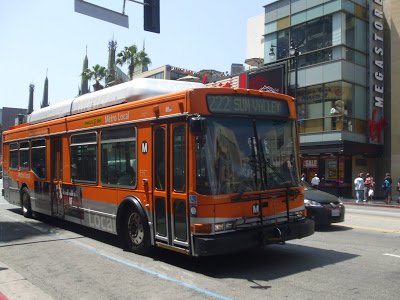 There was another one down the road which actually entice us to take the offer of 2 for the price of 1.Yeah u guess it right 2 for USD$30. Kinda cheap but when I look at the vehicle, it does not do justice to its tours. So we sped off.But the guy was nice enough to remember us again later on and end up being buddies. Will talk about that later…insya-Allah.
So the tour was great. We sat in a big pick-up with the top down.U must bring ur sweater or something to warm u up. Cos it is COLD. The weather is slightly (abt 15 deg.celsius) or lower but it has chillin winds. So always carry ur sweater with u in LA or hollywood.
This tour is like a speeding bullet kinda tour. Cos the traffic, the pick-up wont wanna stop for long.So put ur camera or video on "movement mode" and flash like crazy. I wasnt into celebrty homes, just accompanying a friend and it sure was fun, riding up.But the truth is,its not worth it. I took the starline tour.I prefer taking the bus and then walk to these places whereby u can stop and gawk all u want at those luxury, crazy prices houses.And it cost about USD12 each person.That is later on , the next day. But I like the Mulholland hill.nice beautiful view.
These are what I can captured in the "speeding bullet" tour..(And I forgot their names too, cos too much info, in fast speed, and u are struggling and toggling with ur videocam and digicam, kinda clumsy actually and at the same time, u need to hear whether the tour guide is calling ur name , he is a friendly guy, and if u read it below..u know why…(just kidding!) We were on a group tour full of Philippines people and me from singapore and my roomie -Kelly from germany.(Oh, by the way, u can join this STARLINE tour at the Chinese theatre)
The tour guide was very friendly, make us feel at home (though he kept asking me for my name, it seems that he has trouble with my 4 letter name whereas he can remember the other names.I believe my name is more American than the Filipinos.Hmm,I dunno why.Should I deduct from his tips, hmm? *cheeky grin)
Ok, Im not going to post all pictures of the beautiful, majestic (where do u get all that money??) houses. Those I remember, I will type it, if silence, no words, excuse my FIFO (file in file out) brain.I think I need to get extra memory chip.
This is Lindsay Lohan condominium. I think Cher or is it Elton John or whoever has the whole top floor or something….

If u ever wonder why this water hydrant is silver..oopps..my bad, "PLATINUM" actually… its because this is to distinguished BEVERLY HILLS from any towns, and state. It is said to be the only place that has these platinum water hydrant cos this is a very posh, prestigious community.Even Bel-Air do not have that privilege.(I did glance at their water hydrants when I took a bus down) Fyi-normally the colour is yellow in US. In Singapore, it is RED in colour.
I realised that the mountains can easily catch fire especially in SAN DIEGO. I get to go to a house warming/open house at SD where I was WOWED by the beautiful house and its interior and I never would have thought that 2 years ago, the old house was burnt to the ground. they got it published in a book and I saw how heart wrenching it was.But everything has a blessing in disguise cos the house that they had now, is much bigger and more luxurious than before.Alhamdulillah.
Below is Bruce Willis apartment before he got famous(the top one, I think)

The Magic Castle by invitation only (for Magicians and magic enthusiasts)
This is really a magic castle.Not everyone can enter.Only those invited. When I go to "American Got talents show" (they will air the one that Im on in July 09), they give these away free, but u need to show what u got. Either sing, boogie or just do something silly. I didnt pack that up along with me so got nothing :(.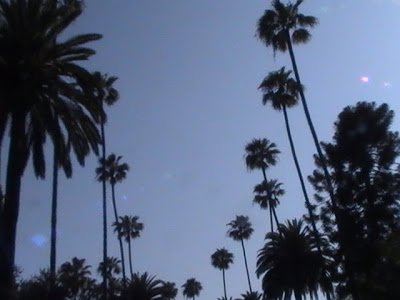 Everywhere in Beverly Hills, u can see rows and rows of Palm trees. (Just like u see those at openings of drama series e.g CSI) and they actually have a tree-theme at each street. The most prestigious ones are the ones that have Palm trees. I love strolling here on foot, u get to whiff those sweet smelling trees which U seldom can get back home.Mmm…
This Hollywood sign is not the original as i was told. It had been replaced.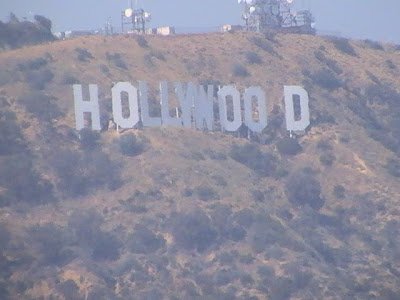 And if u intend to go upclose to the HOLLYWOOD sign on foot, forget it…but still possible, the hostel have many excursions that is affordable to backpackers.
They even have BBQ nites, tattoo parties (err..), limousine ride with champagne, so many events to get some mingling n socialising..And they have all u can cook and eat pancakes in the morning from 6am-10am and free coffee/tea thruout the day.U can do ur own cooking in the kitchen.They got a big refrigerator /shelves for u to store the food, just label under ur name if u dont want it eaten by loitering-midnite-hungry-party-hangover boogie men/women or….hungry sleepwalkers (who somehow manage to go to the kitchen and never get lost while sleeping, hmm?)
TRAVEL TIP/TRICK:
1)Bring a small pan for urself n utensils e.g fork n spoon, mugs,plates or whatever …if u feel that the theirs are not good enough (psst..probably because they might eat pork and stuff//so to be safe, bring ur own mini cokery/utensils or paper plates )
To move around,U either need to have strong legs , a car or anything with wheels e.g skateboard, yeah plenty of them wheezing by, kinda cool actually , roller blades, unicycle/bicycle (they got a bicycle stand in front of the bus, so u can take the bus with ur bicycle too, great rite? So how bout it SBS/SMRT? )
But LA, is not that bad, everywhere u can get by METRO or buses (but its waiting time can be very long for buses) but if u dont like to wait, just walk….
A friend drove me around LA,(met her at the hostel too) the next day and we end up at the observatory. Then we go somewhere else to take a shot of the Hollywood sign, we got lost plenty of times but it was fun, just another german gal and me cruising down LA. She rent a car to go to Santa Barbara then to Vegas. So she took me for a spin first.It was fun!
Oh God…this is not even half of what Im gonna blog
Okay, Day 2-Zzzz….
As u noticed, I did not sleep in the plane, I always have difficulty doing that unless Im really,really exhausted. And right after I reach HW (hollywood), I did not rest, immediately I went for a tour and all that. The body is tired but the mind is excited to discover NEW place!
So, 2nd day, I sleep and sleep and sleep and sleep.The jetlagged kicks in. Heard muffled conversation about me something like "poor gal, she must be exhausted!"…and exchange stories about partying and stuff..but then dozed off again.
Woke up at 11pm, showered and then I was invited to a card game. Dunno what to expect, I just accept it cos I had enough rest from all that sleep.Felt all woken up.
….

These are the people staying in the hostel.The ones I played the "Game" with. They are from Canada, Scotland,New York,Manchester and me… from humble Singapore. We played an interesting game..all nite long.They are a bunch of nice people and they make u feel welcomed even though u felt out of place with all that booze and crazyness laying around…Hmm….the languages used were very colourful.All of us are trying to understand each other by our accents. I find that the Americans and Scottish people understand me well but not the Canadian and UK. Hmm…
The game has their own rules:
If u get ….(From the pack of cards)
ACE -Waterfall (continuous drink cycle)
2-you
3-Me
4-Floor/thumb
5-guy
6-chicks
7-heaven (raise ur hand to heaven )
8-date
9-rhyme (I like this one!Seems to be good at it!Create a rhyme that rhymes with ur neighbour sentence and so on)
10-sentence (everyone contribute a word and create a sentence till one run out of ideas)
KING-slaps (like eldeweiss kind of hand game)
QUEEN-Question (Ask a person a question candidly and he/she need to refrain from answering but must ask another person a question and so on)
J-rule (create new rule)
p.s: Those that is not explained, leave it…u wouldnt want to know..
Oh by the way, there as a movie premier of Terminator at the Kodak Theatre and I miss it. I know ..its such a bummer, right?! I would love to see Christian BALE…argh! But its ok, I did meet some famous people so at least when I was still in LA.
Ok, people, important …
travel tip/trick:U need this universal adapter.Buy it in ur home (cost only SGD$3.80) cos its difficult to get it in US unless at the airport.I went round asking probably there are somewhere but I cannot find it and most shops say they dont have it. This is important. Luckily Alex (from HongKong lent it to me and err….its still with me,Oopss!) thanks! he was even generous to lend me his laptop n internet in the hostel.Thks!)
TRAVEL TIP/TRICK:
1)Bring ur laptop even if it is very heavy. Mine is less than 1 kg but yet, I was hesitant cos for fear of the hassle of security check.But it was smooth.Laptop is a necessity when u backpack in US.The rate is about US5 per 30-60mins.
2)Bring credit card. If not, use a prepaid credit card , ucan buy in US at the Western union/any Money transfer/ changer booth.Prepaid credit card can be purchased for USD 9.95 and u can top up any amount u want. Then u can book online stuff and pay for it.Simple.
Met with Ben Stiller (about my height 1.62m or slightly taller) while roaming about at Hollywood Blvd.It was a small affair red carpet event for "the boys" private screening @ El kapitan.Not many people but the bodyguards do mean business…I dont want no trouble, so i click2 and go off…
Overall , what do I think about Americans? (inclusive of LA,SD,OC and ….parts of California)
Generally, I was thinking negatively before I even set foot in US.Cos we are blinded by all the negativity of media/movies/tv thus we stereotyped them. I thought Americans roam around carrying guns beneath their hood or something.That is absolutely not true. I thought they will discriminate you especially since I wore the scarf and that symbolise outright that I am a muslim woman, but I was wrong, in fact, muslims say the SALAM to me anywhere and the non-muslims are intrigued and curious. In fact when I told them my dietary conditions that I must adhere at all times, they wanted to know more.
Alhamdulillah, people are nice to each other even though we are strangers, they help without asking anything in return, voluntarily (e.g a woman produce RALPHS card and get me a discount even without telling me, so Im touched by her kindness) And they are friendly, u can just talk freely and join into strangers conversation when they say it out loud, unlike us Singaporeans, we always mind our own business.We dont even greet our own neighbours sometimes (not all Singaporeans) we are too "Caged up" at times and we keep thinking what other people will think if we do this and that?We are a bunch of shy people, I guess…
I learnt to voice out from them and IMPOSSIBLE is a word that doesnt exist in their dictionary. And I like their hobby-READING. In LA, metro, buses, malls, u can see them carrying book in hand.Always reading or something. Its like a religion. I went to a person's house in SD, even the toilets have books in them ,every corner of the house, there are books. Seriously, this is something we want to pass on to our younger generation.Knowledge is power, right?
Ok, I think Im babbling too much, I bet SD people are very excited (I am excited too but Im a long-winded..err…hehe!) about their businesses being published here.So Im gonna start on my 2nd,3rd……Sorry SD, still got 7 more posts before I get to SD and OC.Bear with me, ok?But do keep on visiting this blog for updates.Miss you all!
2 b continued..
(Visited 1 times, 1 visits today)