Haji M Abdul Razack Stall
Blk 17 Upper Boon Keng Rd,#01-1167D
Upper Boon Keng Rd Mkt & Hawker Centre
Singapore 380017
Nearest mrt: Kallang station
Mutton soup re-openS!(thanks Acai!)
This is one of the popular places for mutton soup. The hawker centre is always upgrading. I had lost count how many times. So when I heard, its open again, I rush there before it is being upgraded again (hee!)
If I remember correctly, I prefer the other stall but its not open yet. But there is also rumours that both stalls have same owner now. Hmm..
Anyway, went there on a saturday night at about 8pm. The mutton meat was sold out so we get the bones and whatever leftovers for $5. *sigh.
But hey, I enjoyed the mutton soup. I wonder whether they will allow me to top up my mutton soup like they used to ages ago (but then , everything seems to be running out and the crowd is growing,perhaps another time…)
Then, my eyes wander to its neighbour stall. The stall looked very new. I think its a western food stall but some of its menus is puzzling me, perhaps they are intending to sell rojak too.
Anyway, I had found the $1 fried chicken wing!!! YIPEE! And its not canteen food or in staff subsidised canteen like the wings I found at NIE (cost $1 too).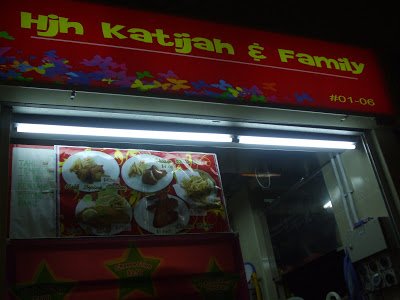 The wings are fried only when ordered. I saw it with my own eyes. Waited about 10-15mins. I felt that it is good but my friend prefer a little bit more of a dash of salt in the seasonings and that would make it perfect. (I'm not a big fan of salt)
After we ordered, one big family follow suit and ordered a "mountainful" of chicken wings.
Ok, continue reading on a post by fellow foodie..
http://ieatishootipost.sg/2007/03/mutton-soup-need-viagara-but-dont-want.html *chuckles
(Visited 2 times, 1 visits today)