December 2008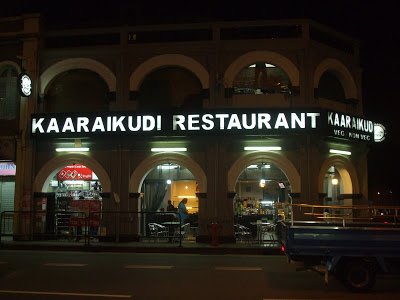 127-131 Serangoon Road singapore 218036
tel: 65-63964646
fax:65-63965762
muslim-owned
Went to little India around 9+pm. This place is packed with people. And the food is sold out! So I ate whatever that is left… *sigh.
Their popular food is their dum briyani. Even the typical northern indian vegetarian rice looked so YUMMY! (I glanced at other customers)
Plain dosai was ok .


Egg prata -not bad
I think this is Onion rawa. I like this….their curry gravy are nice too!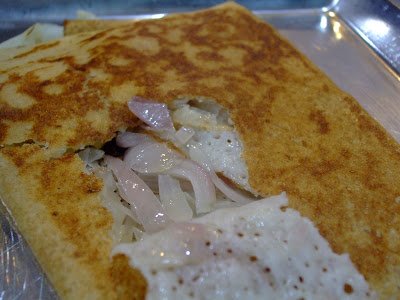 I think i need to come again to try their briyani rice and their rice dishes and how about that fish head curry? Hmm…
Masala tea and teh tarik….nice hot beverages in this cold rainy night…
I like the customer service. One of the waiter wasn't even frustrated to answer my many,many,many questions. hee!
tip: Come earlier perhaps in the evening…..5 or 6pm.Don't come around 9pm.The location is beside the Hindu Temple.
(Visited 5 times, 1 visits today)