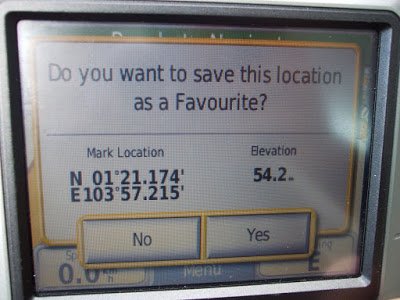 Gone were the days when we will wait for evening to come before we pounce on the "Bai roti "(an elderly indian man with bicycle loaded with bread, yummy bread and spreads) to come and make "Kaya bread" for us. U can choose the typical fluffy white bread or the baguette (indian one not the french ones)to spread the kaya on.
But now, its difficult to find one. If u had seen "BAI ROTI" nearby your residence or anywhere else that still spread the kaya for u, do inform me. The last time i had it was opposite Masjid Kassim At Kembangan (during evenings) and somewhere in Hougang…perhaps a decade ago.Hmm…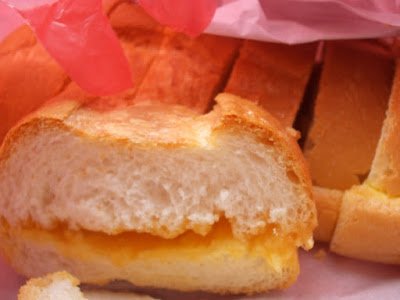 Anyway, I've tasted this kaya on white bread and baguette, kinda reminiscing those retro moments…YUMMMY! I prefer the ones on the white bread. The bread is not toasted but fluffy and the kaya plus margarine is GREAT! The baguette is nice if u like those chewy texture kinda bread.They sell their kaya too!And not forgetting those bright coloured birthday cakes looked so sugary sweet….


And they also have assortments of freshly baked bread. So what are you waiting for? Kaya bread for the soul? (sorry pictures taken are "illegal" hehe!As for the bread, once touched, it will disappear within seconds in my mouth hehe!)


BREAD JUNCTION
blk 201D Tampines st 21
#01-123 Singapore 524201.
Other branches of HALAL bakery :
CHAMPION BREAD
Blk 306 Woodlands st 31
#01-53 Singapore 730306
Champion bread
Blk 376 Bukit Batok St 31
#01-126 Singapore 6503756
(the addresses were taken from Berita Harian newspaper)
(Visited 16 times, 1 visits today)