February 2009

Badoque (S) Cafe Pte Ltd
298 Bedok Rd (aka Simpang Bedok)
Bedok Shopping Complex
Singapore 469454
Tel : 6446 6928(same row as Mad Jack)
Went to Badoque on a girls night out. Felt like splurging to our cravings….Oooh aaahhh mini chocolate cakes….
Love everything that we ordered! And their service is SUPERB! (take note, there isnt any service charge, I like!)
Let's take a closer look at the shrimp tartrine. I like the freshness of the shrimps and the cream sauce is the secret to its yumminess.But it will be much better if the bread is crispily toasted.
But I prefer the previous mini cakes on my last visit there….there are some difference. Dunno what is it. But the previous visit ones are much yummier.
Chew baka , sounds like I'm eating starwars or something. Anyway, I like the salad and the beef. Love it! Love the bread too!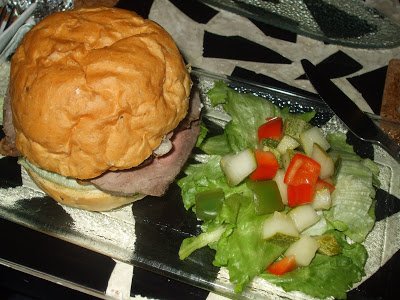 They have some discounts during this recession time.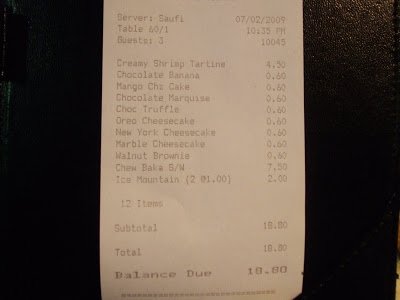 Previous posts:
p.s: We saw Imran Ajmain "twin" there. Hmm…
(Visited 6 times, 1 visits today)