Date:7/2/09 (saturday)
FAISAL & AZIZ curry
Sin Ming Roti Prata (previous fm Cluny Rd)
Blk 24, Sin Ming Rd (Jin Fa Restaurant)
co-ords: N1 21.324 E103 50.189 (thanks Edgarchen!)
Followed a friend to check on her IU unit. She had received summon for her cashcard/IU not functioning at ERP gantry. After a brief check , the technician gave us a tip -"Dont leave ur cashcard in the IU even though there is a cover for it. The card cannot withstand more than 4 hours of sunlight heat thus the card cannot be read at the gantry at times." and so while she was settling the issue, my tummy was grumbling …(havent had breakfast yet)
Looking around, I recognised this area! It was featured in the tv show MAKAN places lost and found , I think this is one of Gurmit's favourite prata place (last time at cluny road)
So after settling the matter, we walked to the coffeeshop aka JIN FA restaurant.
It was crowded as usual but we get to squeeze into a tiny table with 2 chairs. There was a long queue. Mostly chinese customers with their beautiful new year clothes. It took about 15mins to order.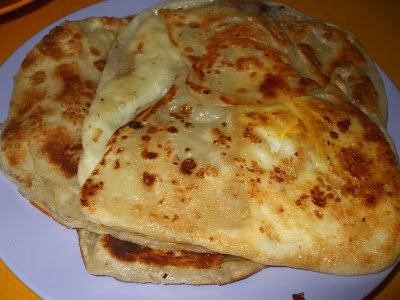 I remembered that I love their mutton curry. My friend ordered the chicken curry when she saw many ordered. (I went to the link above and found out that they used FRESH CHICKEN for their curry, that is why it is so tender!)
Anyway, for 3 egg prata, 3 kosong, 1 chicken curry and 1 mutton curry =$11 (and if u are wondering, we are VERY HUNGRY!!!)
I love the thick curry mutton. SHIOK…. The prata is nice. I let it soaked up the mutton curry for few minutes and then eat it soggy. YUMMY!
The coffee is nice and extra "Sweetness" added with a smile…(from the cheerful ah-pek that served me, thanks!)
(Visited 14 times, 1 visits today)