If u convert the money, its price is almost equivalent to Singapore roasted chicken sold in eateries. But this is CHARCOALED GRILLED/roasted…. YUM!
Its marination is like SATAY chicken but much, JUICY, succulent, tender yet finger licking and lips smacking.
I've been to this place many times. I featured it before but this is the first time, the co-ordinates will be REVEALED!!!
Upclose and personal with…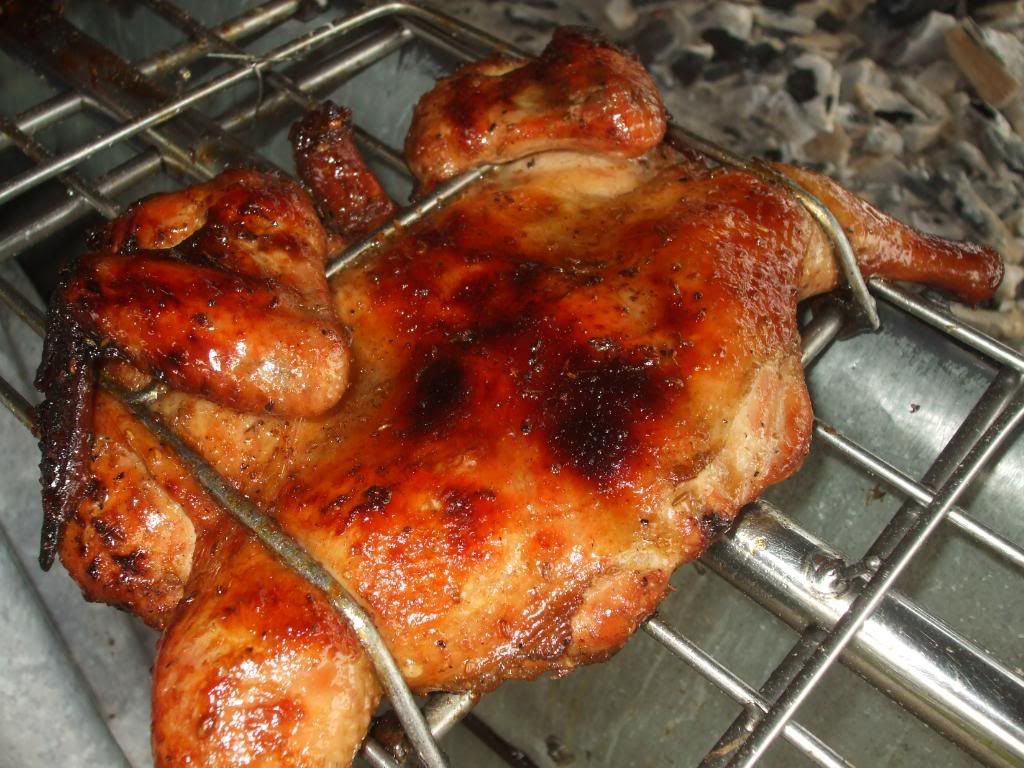 Near LArkin buss interchage , there is a GIANT hypermart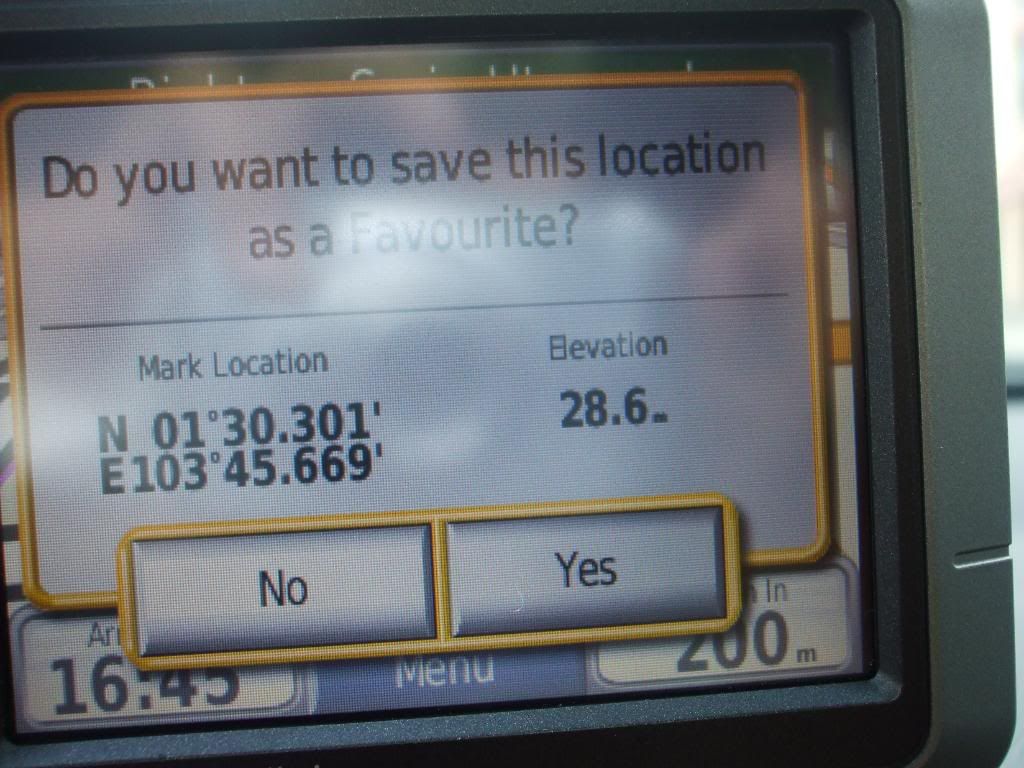 Beside it, there are many roadside stalls which sells yummy pisang goreng and loads of fried fritters…
I went on Sunday evening…
In fact, I think on Sundays, these roadside stalls "mushroom" all over…there are many. Most of the pisang goreng (banana fritters) come with some gooey spicy chilli paste to dip with.
Yummy…jemput2 pisang, so soft… (banana balls)
DANGA CITY MALL
Okay, I had visited the used to be defunct BEST MALL now converted to DANGA CITY MALL. U can even ride KTM from Singapore to this mall for only RM3(I saw this promotion on flyers)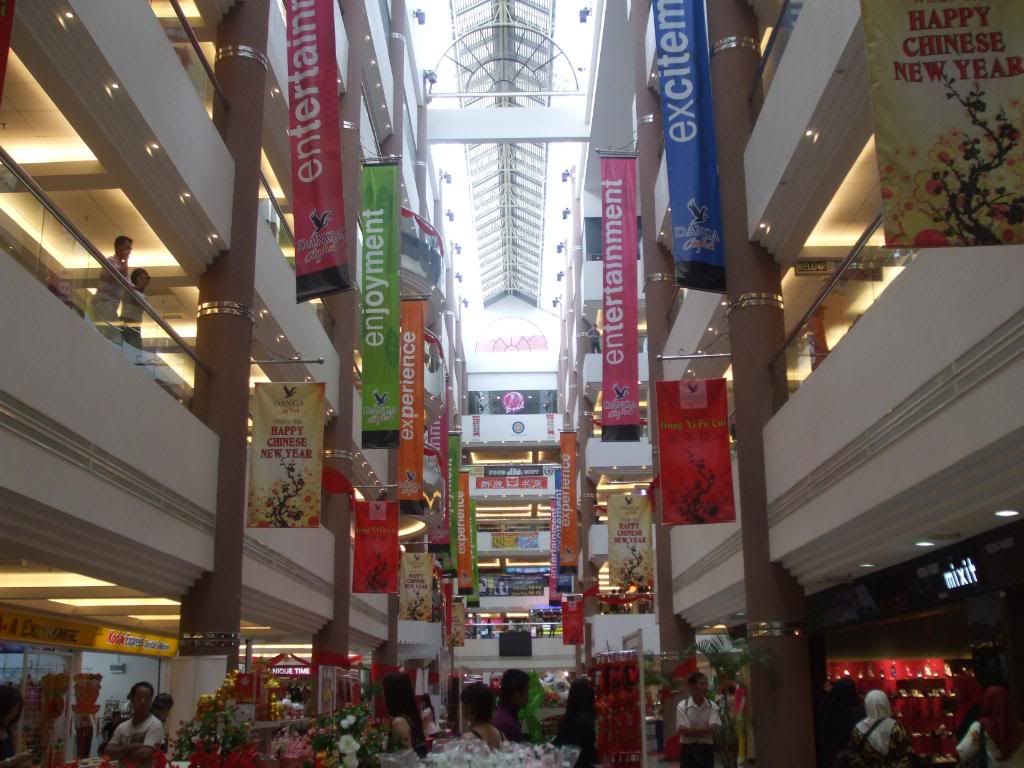 A bit disappointed at the shops actually. Many stores are empty. It looked lively on the outside but actually empty on the inside. Foodcourt looked like the Suntec foodcourt (with books wallpaper around) , the game arcade centre is closed. Hmm…
But I can always reward myself with a portuguese EGG tart!!!
Level 1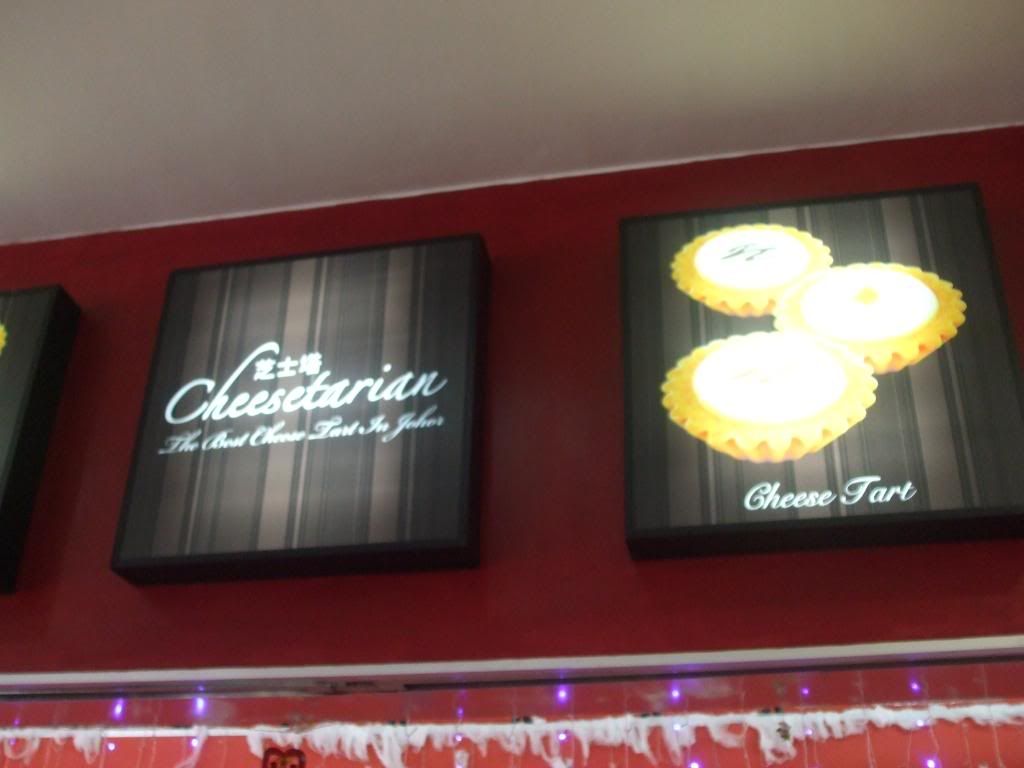 At least the portuguese egg tart makes my day!As for the cold cheese tart beside it,my friend ate it but was disappointed at the 3 meagre drops of chocolate inside the filling.But Im satisfied with my tart….so what's next?
AEON Bukit Indah Shopping Centre (NEW!!!)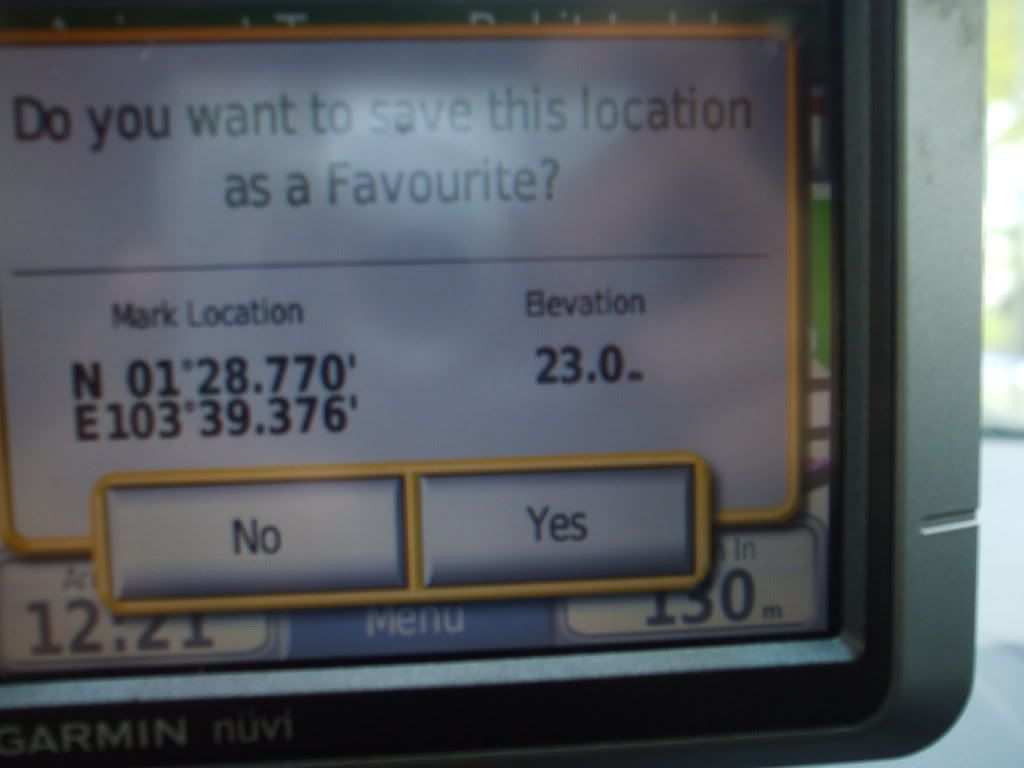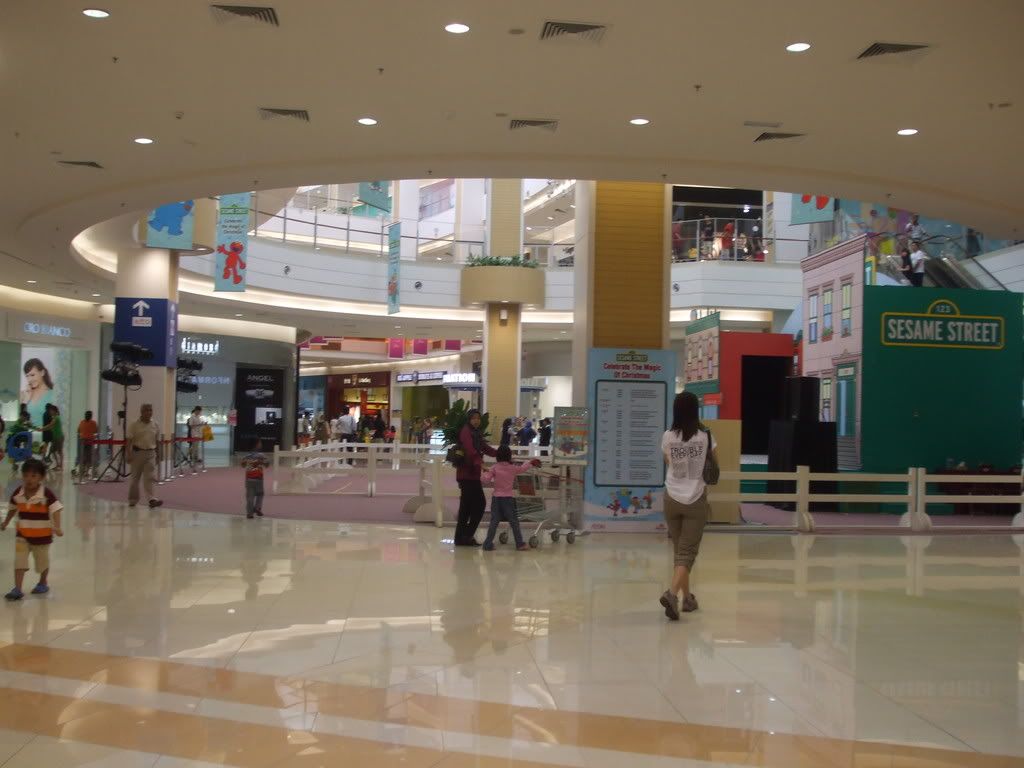 Ahh..this is what I'm searching for…
Eh, there is a playground inside the foodcourt. YIPEE! Parents can enjoy their food in peace…ehhe!
The food tastes okay, the price is similar to Singapore foodcourt prices, quite expensive.
Overall, this shopping centre is similar to AEON TEBRAU .BIG, spacious, large…expensive..(prices almost equivalent to SGD)with many brands.By noon, this place is PACKED! (sunday)I felt suffocated. Lots of Johor cars and Singapore cars parked, I noticed.
But I think I stick to Pasar malam…(err…cheapskate)I rather be suffocated with cheap BARGAINS and cheap food…
Okay, moving along….
(Visited 5 times, 1 visits today)